Deadline Day
11.10.21
Read Time

: 4 Minutes
Transfer Deadline Day is one of the biggest, and most dramatic, fixtures in the footballing calendar.
We've all been there, watching the clock tick down on the big screen and waiting for one of the pundits to break the news that our club is about to make a massive late addition to their squad. From done deals to rumours sparked by the brother of someone's yoga instructor's neighbour, we're hooked, for every single minute of it.
For clubs, Transfer Deadline Day is a different beast entirely. In an ideal world they'd have their business done well in advance, but football doesn't always work out like that. A run of poor results in the first few games of the season can quickly conjure a storm of transfer speculation, while players tempted by lucrative contracts, best-laid plans coming undone and season-changing injuries can all contribute to a last-minute foray into the transfer market. Likewise, sometimes a deal simply materialises that is just too good to turn down.
In Football Manager 2022 we've sought to replicate the drama of Transfer Deadline Day in game, upping the immersion factor and making it an unmissable part of every season. Modelled on discussions with those involved in all aspects of the real-life drama, it'll feel like you're watching events unfold on your television whilst simultaneously positioning right you in the middle of the action, sitting in the managerial hotseat making all the big calls.
We know how focused managers need to be to deal with the chaos of Transfer Deadline Day. By bringing all the information you might need together in one place, it'll be far easier for you stay on top of things and ensure you've got a strong, happy squad capable of delivering those all-important victories over the weeks and months to come.
Our new, dedicated Deadline Day experience opens the door to a dramatic end to your business each transfer window, so let us walk you through the best bits…

Brand-new Transfer Deadline Day Hub
Much like the all-new Data Hub (link here), our redesigned Transfer Deadline Day experience brings together all the key information you need to conquer the transfer market and finesse any last-gasp recruitment drives.
If you choose to take part in Transfer Deadline Day a brand new dedicated Transfer Deadline Day skin will appear, complete with left-hand menu icon, countdown clock, yellow-and-black branding and much more. It won't look like an ordinary day because it isn't one. We've also redesigned the processing panel for Deadline Day so you can see time ticking away and all the latest drama, intrigue and transfer activity unfolding – don't wait too long to make your move, when the deadline's looming timing is everything.
The main Deadline Day screen features four key sections focused on your club's business – Agent Offers, Attracting Interest, Contracts Expiring and Listed Players. More on those in a bit.
Deadline Day wouldn't be complete without a good helping of media reaction, and at the bottom of your screen, you'll see a breaking news-style tracker ticking through the day's latest deals and speculation. Clicking the Transfer News ticker will take you to the Deadline Day hub's second main screen…
Transfer News
While you might go into Transfer Deadline Day thinking you've finished your business for the window, it's never really over until the clock strikes midnight and those last bits of paperwork are fully signed off.
Just like the real-world where transfer news is shared instantly across social media and TV news networks, our revamped Deadline Day Transfer News page features a tracker of all day's activity. Covering the biggest rumours and the most recently completed deals, you'll be able to keep tabs on your rivals and see who's moving where and when.
It could be that a player you scouted earlier in the window is now pushing for a switch, providing new opportunities for you to swoop in, or that your closest title challengers are planning a move for a dynamic attacking talent you weren't aware of. With more speculation and information coming through on their plans, you'll have a better chance of making your move to strengthen your side at their expense.
Additionally, the option to filter the tracker by nation and division allows you to cast your net far and wide to catch any potential late bargains.
Agent Offers
Heading out of the Transfer News tab and into the Deadline Day homepage for your club's activity, a key element of this year's Transfer Deadline Day overhaul is Agent Offers. This view evokes the frantic activity that goes on at clubs worldwide on the busiest day of the year for football business. Your virtual phone won't stop ringing as you receive approaches throughout the day from agents offering you available players on their books, from veteran goalkeepers looking for a change of scene to ambitious young strikers seeking a breakthrough at a new club.
Each offer can be actioned in several different ways. If a player piques your curiosity, you can either declare an interest in signing them to begin negotiations or simply jump in and make an offer. Alternatively, if they don't make the grade, you can discard them from your list as you continue your search elsewhere.
In FM22 it's not just you keeping an eye on the latest comings and goings. Agents now monitor transfer dealings and will suggest potential options to you from their client lists from time to time when you insist on signing a replacement before selling a player in another deal. Your actions and the actions of others can send shockwaves through the transfer market which you can use to your advantage.
The stream of offers coming your way could present you with a hidden gem that helps carry your team to title success come the end of the season. It's well worth keeping an eye on Agent Offers to see what surprise opportunities might come your way throughout the day.
Managing your Outgoings
Alongside the Agent Offers tab, you'll see three more screens that focus on players you've already got at your disposal.
Under Attracting Interest, you'll be able to see which of your players are being chased by other sides – both for outright sales and loans – and gauge how much interest you're likely to have in them during the day. When receiving multiple offers for a player, you can now accept a proposal and simultaneously issue an ultimatum to any other clubs who've already made bids to match the highest offer. With this new visualisation and functionality, you're able to stay in control, responding to the dynamic nature of Transfer Deadline Day and ensuring you always get the best deals, whether that's sending a youngster out for a much-needed development loan or selling a player surplus to requirements to free up some valuable wage budget.
You can adjust the filter on the Attracting Interest tab to include your Youth players, many of whom may also be listed on the Listed Players tab. By combining the information on these two screens, you'll be able to work out which of those players you're likely to shift before the window slams shut.
The Contracts Expiring tab shows which of your players have less than 12 months left on their current deals. Alongside their current transfer value, you'll have feedback from your senior backroom staff on whether they think it's worth renewing each player's contract. If not, you might want to capitalise on any potential Deadline Day interest by selecting a player and using the 'Offer to Clubs' action at the bottom of the page.
Once you've decided that your business is complete, you can always click the 'Conclude Transfer Business' button to put your feet up and watch as the final hours of the window tick down (but why would you leave early when there are always last minute bargains to be had?)
Immerse Yourself in the Drama
The new Transfer Deadline Day module makes one of the most important fixtures in the football calendar an unmissable experience in FM22.
You'll be able to snap up some bargains, thwart your rivals and maybe even complete some deals you didn't think possible…

It's time for you to win the transfer market and set yourself up for your most successful campaign yet.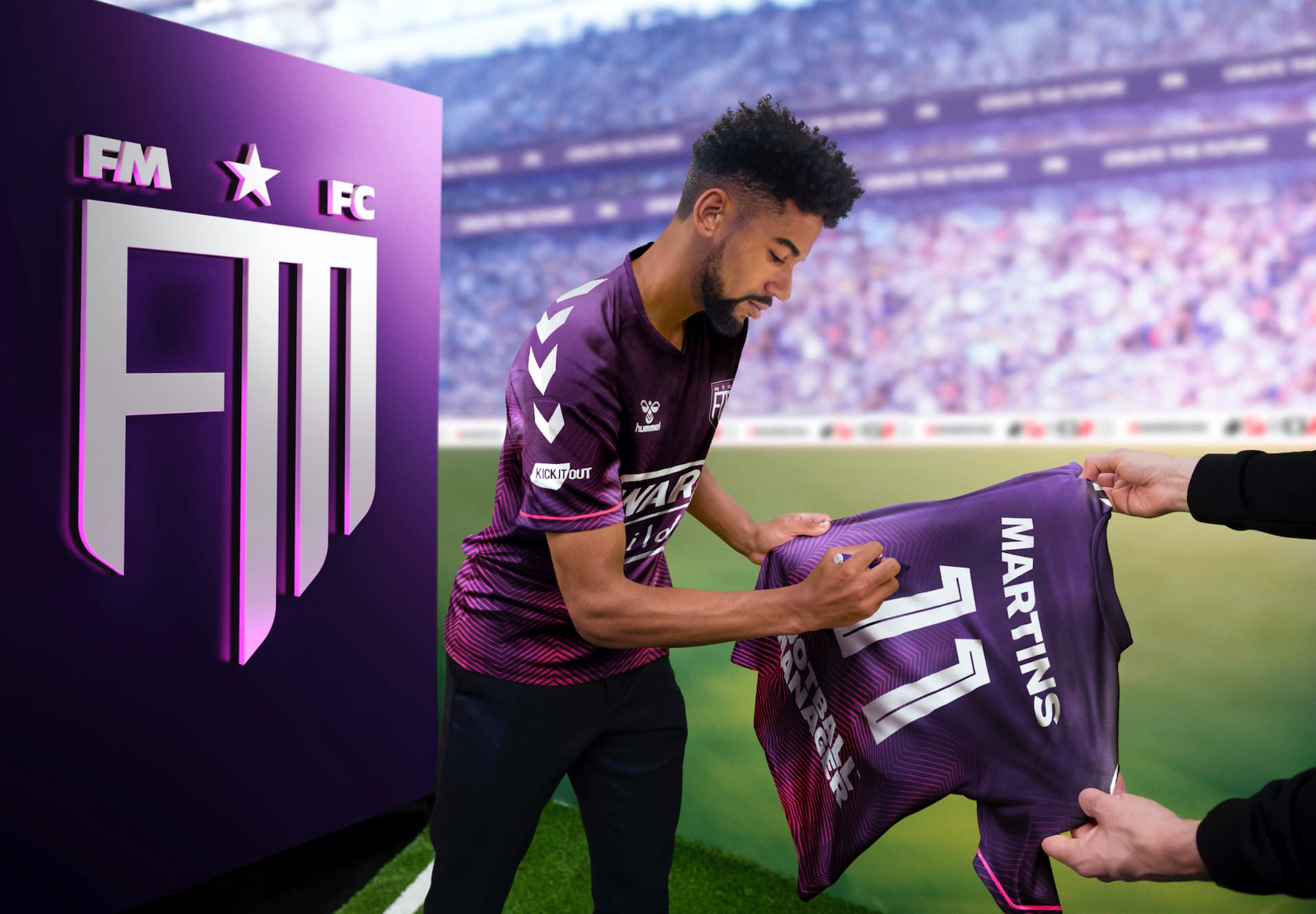 JOIN THE SQUAD
GET REWARDED
Sign up for FMFC to get feature drops and game info before anybody else, content more relevant to your game preferences plus member-only rewards and incentives.