FM21 Touch New Headline Features
27.11.20
Read Time

: 2 Minutes
Football Manager 2021 Touch lands on the Epic Games Store, Steam, iPad and Android Tablets on December 1st.
'Touch' is Football Manager for those people who want to experience managing a football club, but don't have the time required to get the most out of the 'full fat' game. Streamlined and simplified, but retaining all of the desktop classic's depth, FM21 Touch focuses on the managerial essentials – tactics and transfers.
To get you prepared for a successful campaign, here's a brief look at this season's key additions.
The Spectacle of Matchday
FM21 Touch introduces a host of graphical improvements and a redesigned match display that shows more of the action than ever before and creates an all-new gameday experience. Touchline 'Shouts' make their debut, allowing you to motivate, inspire or demand more from your players from the sidelines.
Elevate Performances with Data
FM21 Touch incorporates several new ways for managers to use data to take their team to the next level. Increased analysis in Team Reports, news items and end of season summaries show your team's strengths and illustrate exactly how you stack up against the opposition and how to exploit their weaknesses. FM21 Touch also debuts a new 'expected goals' system (SIxG) which shows how well or poorly your side have performed in front of goal in relation to the chances they've created.
Celebrate Your Success
Nothing beats the buzz of lifting silverware and success will feel all the sweeter in FM21 Touch, which introduces a whole host of new presentation elements.
Trophy celebrations are more significant; you can watch your players celebrate and collect their medals before the eagerly anticipated trophy-lift for the fans. You may still speed through the seasons, but now you have the option to pause a little to soak up your success when they finish.
You'll also get more analysis at the end of the campaign on what went right (and wrong), information on your biggest wins and areas for improvement as you look to cement your legacy.
Most Immersive Match Engine Yet
While you can still hit 'Instant Result' and skip straight to the final whistle, we recommend taking in the match action through the most intelligent Match Engine we've ever produced.
Refinements to the animation system have resulted in smoother and more realistic player movement, while improved decision-making and an overhauled AI creates an accurate representation of football across all areas of the pitch.
---
Those are just the headlines. There's plenty more for managers to discover for themselves in FM21 Touch, with a host of new features to bring you ever closer to the dream of managing the world's biggest clubs.
FM21 Touch launches on December 1st for Steam, Epic, iPad and Android Tablets, while the Switch™ edition will be available before the end of the year.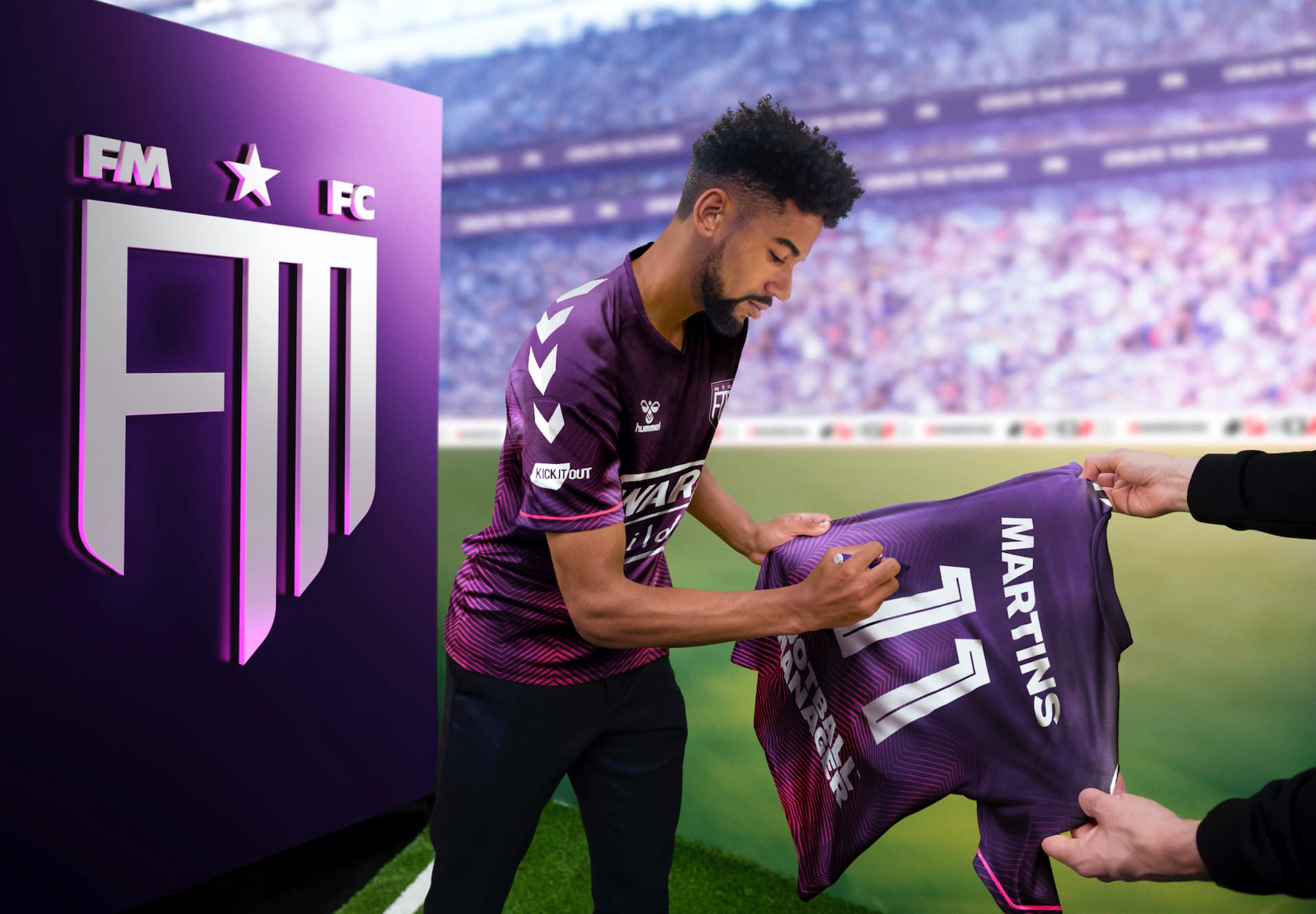 JOIN THE SQUAD
GET REWARDED
Sign up for FMFC to get feature drops and game info before anybody else, content more relevant to your game preferences plus member-only rewards and incentives.