Matchday
19.10.20
Read Time

: 12 Minutes
In FM21, matchdays have been enhanced and improved to provide a more realistic, immersive experience with modernised presentation, enhanced simulation and renewed focus on your involvement through the build-up in the days leading up to the match, the match itself and all the fallout after the full-time whistle.
You'll be better equipped than ever to pick up three points thanks to a refined flow that helps you understand, prepare for, experience, manage and debrief from those all important 90 minutes.
For a start, your backroom team will provide you with more, better-presented information and insight on your upcoming opponents both during the run-up to kick-off and throughout the match. You'll have more data and analysis at your fingertips than ever before (including xG - more on that later...) in a more realistic simulation of a manager's time on the touchline and, thanks to the integration of FM21's new interaction systems, you'll be able to better understand and motivate your players during team-talks.
There are plenty of visual improvements to the match action as well. We've redesigned the match UI and introduced a modern broadcast feel to the pre- and post-match cutscenes and transitions. The animation engine has been significantly enhanced ensuring that players move more smoothly and the overall look of the match has been given a lift with improved lighting, new pitchside elements and more stadium pieces just some of the improvements in this area.
Here are just some of the changes to the matchday experience we'll be running through:
Pre-Match Build-Up
Team-Talks
Broadcast Interviews
In-Match Presentation
Animation and Graphic Improvements
xG and Post-Match Reaction
Note – we're not talking, today, about the changes to the match AI. Of course, there are lots of improvements there, but we'll show some of those off with videos before release.
Pre-Match Build-Up
The flow and focus of pre-match events in-game has been influenced by our in-depth conversations with managers, staff and players on their weekly pre-match routines and matchdays.
Your first port of call will be a pre-match tactical meeting with the matchday squad and your backroom team. Here, you can scrutinise key opposition analysis and weigh up pre-match advice that you can easily put into action to increase your chances of exploiting the opposition's weaknesses. You can also view your opponent's expected line-up and plan your tactical setup to counter their attacking threats. Within this meeting you'll also confirm your final team selection and make any last-minute tactical tweaks with the option to set these just for the upcoming match or for every match going forwards. Before you leave the pre-match meeting you'll be given a summary of how the squad have reacted to your team selection, tactics and any opposition instructions that you've put in place.
When you arrive at the ground and head into the dressing room, you'll be presented with the confirmed team sheets for the game. You won't be able to make any changes to your starting line-up to react to your opponent's starting eleven but your backroom staff will point out any variation to their expected line-up and make tactical suggestions in response to team news. Your Press Officer will also provide highlights of the positive (and not so positive) reactions from social media to confirmed line-ups and major talking points to give you more of a sense of being part of the drama of matchday.
Team-Talks
As part of our detailed look at the interaction changes this year we mentioned that many of the new systems will be used in a number of different settings across the game. Team Talks in FM21 have been upgraded in line with the changes to interaction elsewhere to better simulate those tense moments before, during and after a match.
The Gesture system, as seen in press conferences and interactions with players, is also present in your team-talks. Here, there are a range of expressive and motivational gestures to choose from to help to inspire your players or allow you to demonstrate your frustration to them after a particularly shocking display. For instance, you might point your finger emphatically at the squad during a pre-match team-talk but hurl a water bottle across the room in anger when you've seen your XI heavily beaten.
The layout of team-talks has changed noticeably too, putting you, the manager, in the centre of the room with the starting goalkeeper to your left, the subs to your right and the other outfield players in-between in squad number order - much like a modern day dressing room. From here you can address the whole room, positional groups and/or individuals. Of course, if you're the shy type, there's still the option to hand everything over to your assistant.
We've also made some changes to team-talks in extra-time. You'll now give these team-talks on the pitch, away from the dressing room just like in real life. You'll also have an additional team-talk ahead of any penalty shootout, giving you the chance to settle any last-minute nerves. In fact, before the shootout gets underway, you'll even be able to see your players' body language to help pick your penalty takers. That means you'll be able to spot the players who don't fancy the pressure of a spot-kick and drop them right down the order to improve your chances.
Broadcast Interviews
For matches that are broadcast on TV, you'll attend the pre-match broadcast interview that now makes up part of managers' real life matchday routine whenever their side play in front of the cameras.
This will be a one-on-one interview with broadcast media that takes place in front of those familiar step and repeat media boards. The interview will be solely about the upcoming match with a focus on tactical insights or comments on your opponents. After the final whistle, you may have another broadcast interview to complete, to give your reaction and thoughts on what you've just seen, before getting back to the dressing room.
The Gesture system is present in these interviews as well, giving you the chance to emphasise what you're saying to the media.
In-Match Presentation
When the players step out onto the pitch you'll immediately see a significant step up in FM21's pre-match presentation elements.
The team line-up graphics have been refreshed, taking influence from modern broadcast media. Of course, you'll still see the starting XI laid out in formation but we've made it easier to see players on the subs bench as well as adding in the team's form and the manager's name. In a league game, you'll also see the league table with both teams' positions highlighted to add extra context.
When the match gets underway, you'll notice more major redesigns to the match UI. For FM21, we wanted to better replicate the feeling of managing from the dugout and we've focused on key information and elements of the beautiful game as a result.
During highlights, you'll see there's more of a focus on the match action and tactical options available to you in the Dugout section of the new UI. In the bottom left corner of the screen, you have the ability to make quick changes to your team's tactical style, formation, mentality and instructions with easy access to the full tactics screen if you need to make more in-depth tweaks.
Running along the lower central part of the screen, you'll see your starting XI laid out in formation order with their condition, body language and match rating visible. Clicking on the 'Subs' button will give you the same information for the players on the bench so you can make an informed decision on who to bring on if you're contemplating a substitution. Then switch back to the players on the pitch by clicking the 'Pitch' button.
It's now also much easier to manage each of your players individually on the pitch. Clicking on any of the player icons will bring up a sub-menu allowing you to change their role, give individual player instructions, direct a touchline shout or sub them off.
The final element of the Dugout section is the 'Show Me' menu which replicates the information that a manager can request to view during a match. From this menu you can bring up match stats, player stats for both teams, the opposition's formation and, once your analyst (if you have one) is able to work out the information, the roles the opposition are using, as well as latest scores from games elsewhere and a live league table.
Your assistant, coaches & data analysts are all on hand to help and will give you advice during pertinent parts of the match.
If you want a less data-heavy view of the match action just minimise the Dugout view using the arrow in the bottom right corner.
The captions that appear for in-game events such as goals, yellow and red cards and substitutions have been updated in line with the modern broadcast style. In competitions where VAR is used, you'll now not only see the VAR call displayed on the stadium screen – just like in real-life – but the in-match caption now also reflects how it's displayed in the real world. That caption also contains information on what's being checked specifically and, once a decision has been made, it will be more visible too.
Animation and Graphic Improvements
The match UI isn't the only area of match visuals that have been enhanced in FM21, there have been noticeable improvements to both the graphics and animations too.
The lighting system in FM21 better represents shadowing in all weather conditions and times of day. To do this, we've introduced shadow casting across the three different light types in the game – directional (e.g sunlight), spot and point. Night shadows have been reworked to make use of the implementation of shadow casting as well. This means that shadows in the stadium including stands, pitchside equipment and players will look more lifelike.
These lighting improvements have also been brought across into the 3D environments which results in scenes that are much more realistically lit and better reflect each individual location in the game. They have also been used to great effect on the manager model and newgen faces, both of which we'll have more info on in the coming weeks.
Animations in FM21 look noticeably better as well, particularly when it comes to players' movement. This is because of the way we've overhauled the blending of animations which, in layman's terms, is what happens when a player transitions from one animation to the next. This period might only last for a split second but it needs to be as smooth as possible in order to look natural.
Previously, there were moments where players would be "sliding" between animations but with the improvements to blending in FM21 that will no longer be the case as character models now behave accurately and shape up to move into the next animation in a realistic manner.
Stadium environments look better now too. For starters, we've added more in the way of pitchside furniture, so you'll see new camera types including jib cranes, seated cameras and steadie cams on the sideline that reflect that big match environment. There's more variation in the type of dugouts in the game as well and, in larger stadiums where the corners have not been filled, there are now new buildings that you will see in those corner sections.
Our graphics have been optimised for lower-end configs as well.
xG and Post-Match Reaction
As well as having more data and analysis at your fingertips before a match, there are now a number of new stats that you can track during a game too. We'll cover most of these in the coming weeks but there's one we want to focus on here – xG or 'expected goals', to give it its full name.
xG has become more widely used in recent years but, for a long time, we felt that none of the current systems would work effectively with the FM match engine. This is why, this year, we've created our own xG system, with the help of our friends at football data intelligence specialists, SciSports, who work with real clubs across the sport.
Our xG system is tailor-made to work with the FM match engine which allows us to go beyond what current expected goals models are capable of in real life. Among other factors, our model considers the shooting player's distance from goal and the angle and speed of their shot to determine xG, we've also accounted for the position of the other players on the pitch relative to the shooting player too.
You can view in detail xG in both the half-time review and full-time summary where you'll be able to see the xG match story and how each team's xG has fluctuated over the course of the game. You can also view xG shot maps for both teams that show each shot's xG rating. Post-match, xG will be included in the analysis you receive from your data team.
As well as adding xG, the full-time summary has been expanded to include more of the stories that matter in relation to the match. Your Press Officer will include the best media clippings from the immediate aftermath of the final whistle and you'll see reactions from fans on social media too as well as the updated league tables and final scores coming in from around the grounds.
The Final Word
In FM21 matchdays are more memorable, realistic and action-packed than ever before. Chart a course from pre-match preparation right up to kick-off with more analysis and insight to help make better decisions for success. The match action itself now incorporates broadcast elements, the new Dugout view for simple, powerful managerial control and looks better than ever while the incorporation of new stats and xG adds an extra layer of analytical insight to the effectiveness of your play. Quite simply, in FM21, you won't be able to wait for matchday to come around.
EDITOR'S PICKS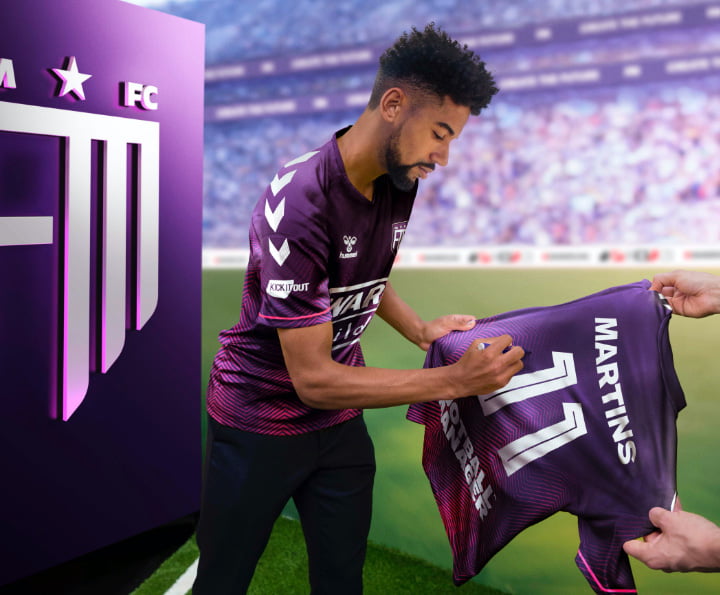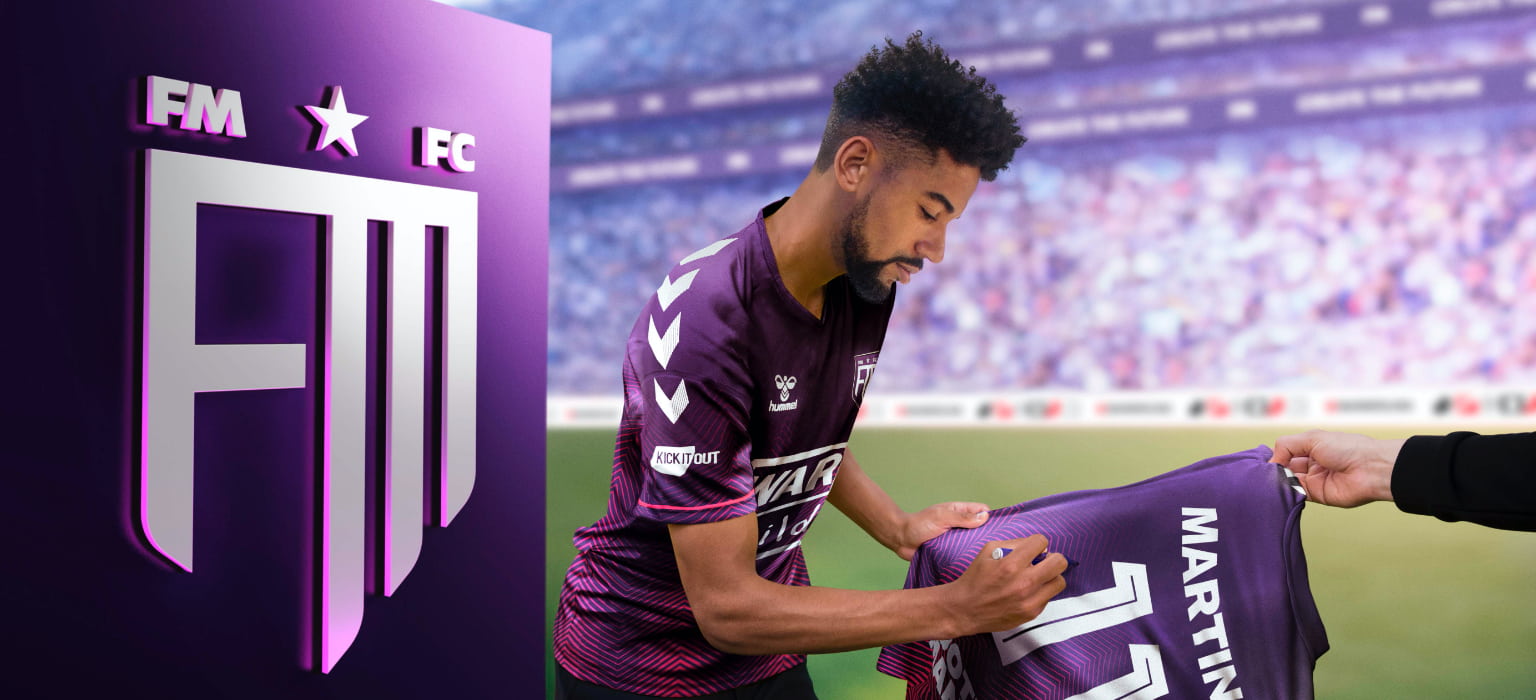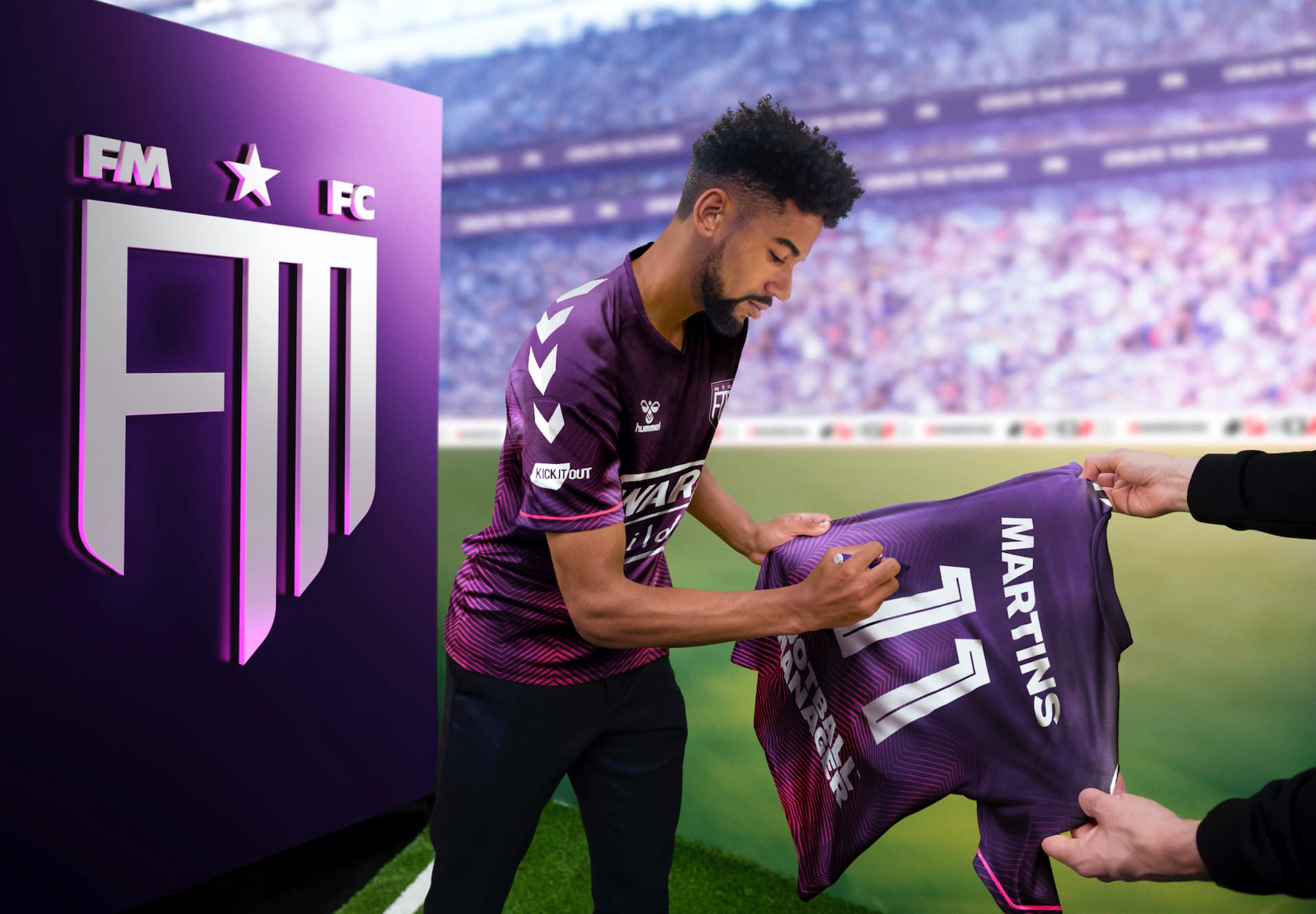 JOIN THE SQUAD
GET REWARDED
Sign up for FMFC to get feature drops and game info before anybody else, content more relevant to your game preferences plus member-only rewards and incentives.