STREAMLINED FOOTBALL MANAGEMENT
Stripped-back and simplified with enhanced focus on Switch™ optimisation.
WRITE YOUR
FOOTBALL STORY
Unleash new potential this season by loading up to five of the world's biggest footballing nations, which unlocks a database of up to 35,000 global stars and wonderkids. It's time to show what you can really do. Will you elevate an underdog or dominate the competition with one of the game's elite?
PLUG AND PLAY
YOUR WAY
Hit the ground running with one of the many tactical templates, modelled on the world's most popular styles, priming your squad for success on Matchday. For those of you that don't like to follow the crowd, tweak the presets to find a style that's unique to you.
ASSEMBLE A
DREAM SQUAD
Let your scouts power your recruitment as you assemble an elite squad full of global superstars and wonderkids. You won't have to wait long to see those prospects become global superstars as you blast through the seasons, filling your club's trophy cabinet as you take the game by storm. 
MATCHDAY
CONTROL
When Matchdays roll around, the choice is yours – you can skip straight to the final whistle with the 'Instant Result' option or savour the action from the touchline, making the key tactical tweaks to secure all-important victories. 
PUT YOUR SKILLS
TO THE TEST
Take on one of the various ready-made trials, such as battling against relegation or trying to navigate your way out of an injury crisis. Perfect for players seeking a quick management fix, Challenge Mode offers a more casual approach to playing the game. 
BATTLE HOME
AND AWAY
Dock the console for those big managerial moments on the big stage or tuck it under your arm for glory wherever you go. Either way, you've got an optimum playing experience whether you're challenging for titles or tinkering with tactics.
WIN WITH DATA
Level up performances and elevate results with the new Data Hub. Powered by stats that real clubs use, it's now far easier for you to iron out issues with your squad and elevate matchday performances. Further controller advancements, an enhanced user interface, and a remodelled animation engine are among some of the additions that ensure this'll be a season to remember for you and your club.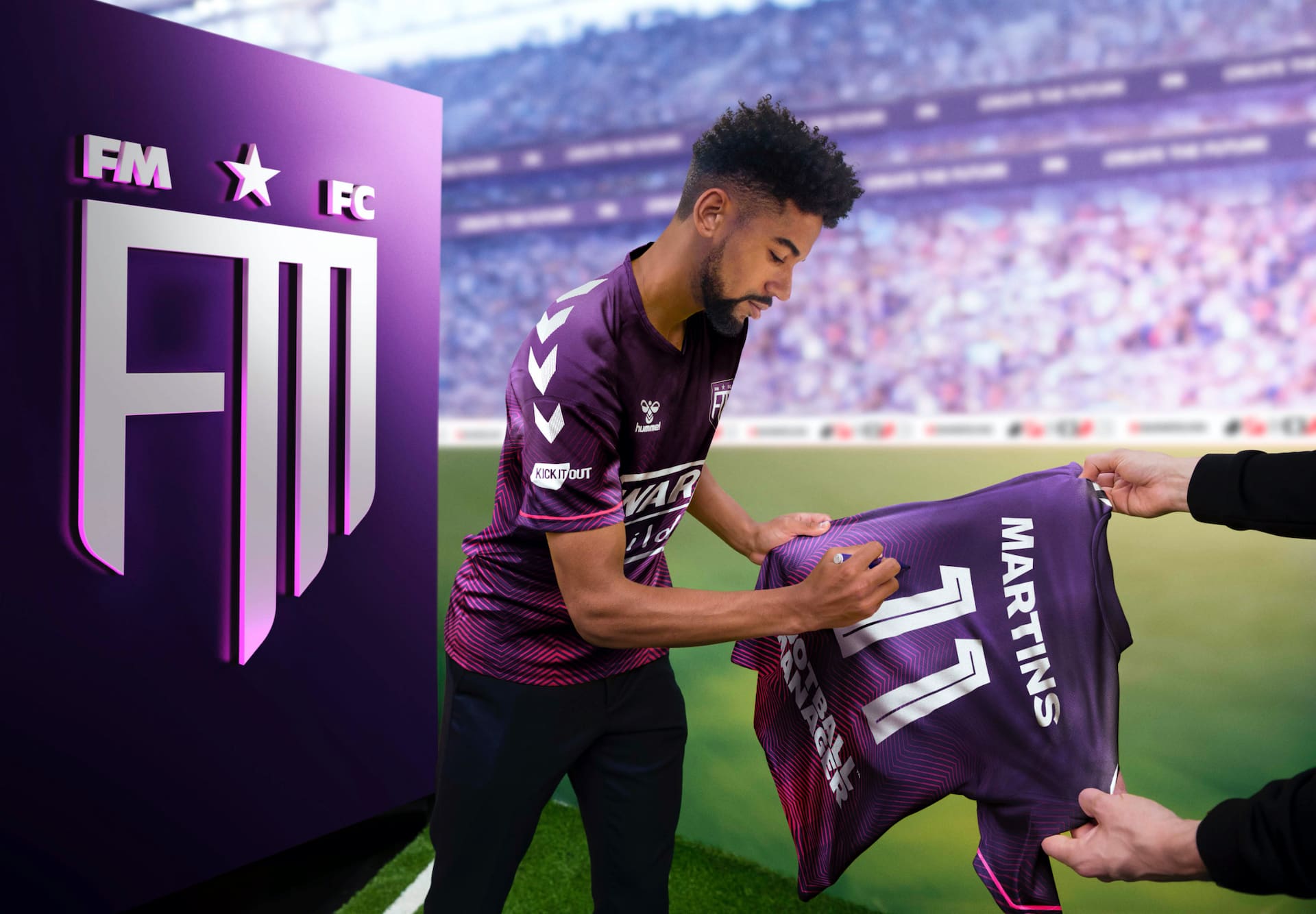 JOIN THE SQUAD
GET REWARDED
Sign up for FMFC to get feature drops and game info before anybody else, content more relevant to your game preferences plus member-only rewards and incentives. 
Join the
squad