A Guide to the MLS
01.03.20
Read Time

: 5 Minutes
The United States of America. A vast country famous for Mount Rushmore, country music and apple pie. It's also the home of a football league with some key differences to the standard European leagues.
Major League Soccer (MLS) started on the back of the success of USA '94, with the inaugural season taking place in 1996 with 10 teams. Like most American sports, it was divided into regional conferences, East and West, and since that first season the league has continued to grow. Toronto FC were the first Canadian franchise to join the league back in 2007 and the 2020 season will be contested by 26 teams following the arrivals of Nashville SC and Inter Miami CF.
League Format
Ok, so this bit is relatively straightforward. The arrival of Inter Miami CF and Nashville SC takes MLS to 26 teams for 2020, with 13 in the Eastern Conference and 13 in the Western Conference. Each team will play their intra-conference opponents twice, once at home and once away, for a total of 24 matches, with 10 other games being played against teams from the other conference. As you will probably be able to tell, that means that there will be three teams that you won't play during the regular season.
The league begins in mid-March, with the MLS Cup Final eventually played in late November. The top seven teams from each conference qualify for the playoffs, which are a series of one-off knockout games.
Drafts
Drafts are a key element of all major American sports. MLS has six different drafts across the season for you to get to grips with, but don't worry, you don't necessarily have to participate in all of them.
The MLS SuperDraft, which takes place in January, allows you to pick up to four players from college teams. Expansion teams always get the first picks, with the order then determined by your league position from the previous season. So, for example, in 2020 the first two picks will go to Inter Miami CF and Nashville SC, followed by the sides who failed to make the play-offs in 2020. The teams that made the play-offs are then included in the order in which they were eliminated, with the winners of the league having the final pick. If your season is going well, it might be worthwhile trying to trade your first round pick for something else (more on this later).
Existing teams get to pick up players previously discarded by other teams in the two Waiver Drafts. There is one that takes place just before the start of the season in March, which can often serve as a means to pick up a couple of last-minute additions. There is also another one after the conclusion of a season, giving you the opportunity to snap up youngsters out of contract with other teams.
The Expansion Draft is exclusively for the expansion teams. For 2020, both Inter Miami CF and Nashville SC will be able to pick up five players each from existing MLS teams. Non-expansion teams can protect up to 12 members of their squad from being drafted. Only one player from your team can be taken during the draft.
You can sign players out of contract with current MLS teams without discussing terms during the first stage of the annual Re-Entry Draft, merely extending the deals that they were on before. Any players not picked in the first stage are then available for the second stage but on this occasion, you can offer them new terms. This is, much like the waiver draft, a good way to reinforce your squad, so it's worth making a few notes beforehand and keeping an eye on who and what you want.
Squad Building
As with all saves, building your squad is just as important as nailing your tactics.
The central thing to bear in mind when putting your squad together is that you have to comply with the league's salary cap. The total sum of the salary cap, which must cover the costs of all registered players, is $4,240,000 for the 2019 season. If you are organised and able to master the varying contract options available to you (yes, there's more than one), keeping within the cap shouldn't be too hard.
Senior contracts are the standard professional contracts available in the US, while Designated Player contracts can only be awarded to the highest-paid players in your squad.
Generation Adidas contracts are offered by the league to the best hot prospects that come through the SuperDraft, but these cannot be renewed. Reserve contracts are for players new to the league and these can only be given to those under the age of 25. To simplify things a little bit in Football Manager, we have added another type of contract – Senior Minimum Salary. This identifies Senior players on the minimum wage and by giving them this type of contract, it means that they may end up being salary cap exempt when you have to submit your final roster. Players on Generation Adidas and Reserve contracts are considered cap free.
You need to finalise your roster in early March just before the first game of the season. You cannot have more than 30 players and of those, no more than 20 can be 'senior' players (this includes Designated Players). These 20 will comprise your salary cap, with the other 10 players (maximum of six Reserves plus Generation Adidas and some on Senior Minimum Salary) considered 'off-budget'. Some Senior Homegrown players can be partially or entirely off the salary cap thanks to a homegrown budget of up to $250,000. Additionally, all Canadian clubs must have a minimum of three Canadians in their squad. Getting this balance right is essential to staying within the rules – do you want a smaller squad with a few more expensive names or a bigger squad with cheaper players that allows you to rotate and experiment more?
Trades and Transfers
It's now time to think about signing players for your squad. Again, you have options – you can sign players from outside the league, free agents and you can trade with other teams.
When it comes to signing international players from outside MLS, you start with eight permanent slots for accommodating them. However, you can trade these slots with other teams – for example, if you want to bring in an additional international, you can trade something with another team to up your number of slots to nine and reduce theirs to seven. These slots also apply to any foreigner currently playing in the league that is not a 'green card carrier' (including Canadians if you are a US side).
Trading in MLS is not a set or fixed thing by any means. If the players you are swapping are of a similar level, then you may be able to trade them without any additional extras. However, it may be the case that one side in the equation needs to offer a little more to secure what they want and at that point you can include things such as player rights, future draft picks and allocation money. The keys to successful trading in MLS are long-term planning and putting a little bit of thought into what you are doing and what you want.
While not the most valuable thing you will have at your disposal in an MLS save, player rights can be a useful card to keep up your sleeve. For a player under contract to play for your club, you require their player rights. These are estimated in-game at 10% of the player's value. A club has the right to hold onto these rights after a player is sold, meaning that you can then trade them later on with any club for either the player rights of someone else, a player, allocation money or a future draft pick. Adding these to a draft proposal could make all the difference and they could set up further trades down the line.
Another thing worth considering when signing players are your reserves of General Allocation Money and Targeted Allocation Money, both of which sit outside your transfer budget. The former can be used to reduce the impact of senior players on the salary cap, while the latter can be used to bring down the impact of a designated player on the cap to the point that they will be demoted to a senior contract instead, thereby freeing up a designated slot. This money is given to the clubs by the league at the beginning of each season and both categories are tradable.
With the full roster lock not coming until September, you have time to play around with your squad. One way to make changes comes when your players become injured. If you have a player who is expected to be out for at least six regular season games, you can put them on the Disabled List. If you have any players that are going to be out of action for the rest of the season, they can be added to the Season Injury List. The advantage of doing either of these things is freeing up a slot on the roster to sign a replacement for the injured player, although putting them on the injury list does not free up any cap space, so that's something you will need to bear in mind.
An additional way to make changes to your squad comes through the allocation process. This is the mechanism by which players signed by the league are allocated to a new team. Players that could be included here are US Men's National Team players, elite youngsters or former MLS players returning to the league. All clubs have the ability to enter the process, with the final list determined by results in the previous season, with the worst team at the top. Ultimately, the higher you are in the list, the more likely you are to pick up the player.
Hopefully all of that makes sense and it should make taking a job Stateside a little easier.
Top Tips to Master MLS
Take advantage of the drafts – these can be a great way to bolster you squad without spending a fortune!

Keep an eye on the salary cap – if you can't stick within your budget, you won't be able to get very far!

Think strategically – maximise the varying contract types available to you to craft a squad of winners.

Trade your way to success - having the ability to trade players, player rights, allocation money and draft picks is a fantastic resource and doing it properly could make all the difference.
Who to Manage?
If you do decide to dip into MLS, a few challenges we would recommend include:
New York City FC
The Bronx-based side have gone from strength to strength since joining the MLS, finishing in the top three of the Eastern Conference in each of the last four seasons. Can you be the one to guide an interesting squad that includes the likes of Finland international Alexander Ring, prolific striker Heder, Scotland's Gary Mackay-Steven, Argentine veteran Maximiliano Moralez and new signing Gedion Zelalem to their first MLS title?
Inter Miami or Nashville SC
Both sides are new to the league for 2020, so you can really put your squad building and tactical creativity skills to the test.
Chicago Fire
The Fire have not tasted MLS Cup success in 21 years, but they are moving back to the iconic Soldier Field in 2020. Can you get the team firing on all cylinders once again and put them in position to challenge for league success once again?
FC Dallas
The Toros are one of two founder MLS teams still playing in the league to have never won the MLS Cup. Despite having some good sides over the years, they only have one Supporters Shield to show for their efforts. Can you put your skills to the test and change that unwanted record?
Good luck and remember one thing – bring a notepad and a pen, because you'll probably need them when managing in this bizarrely wonderful league.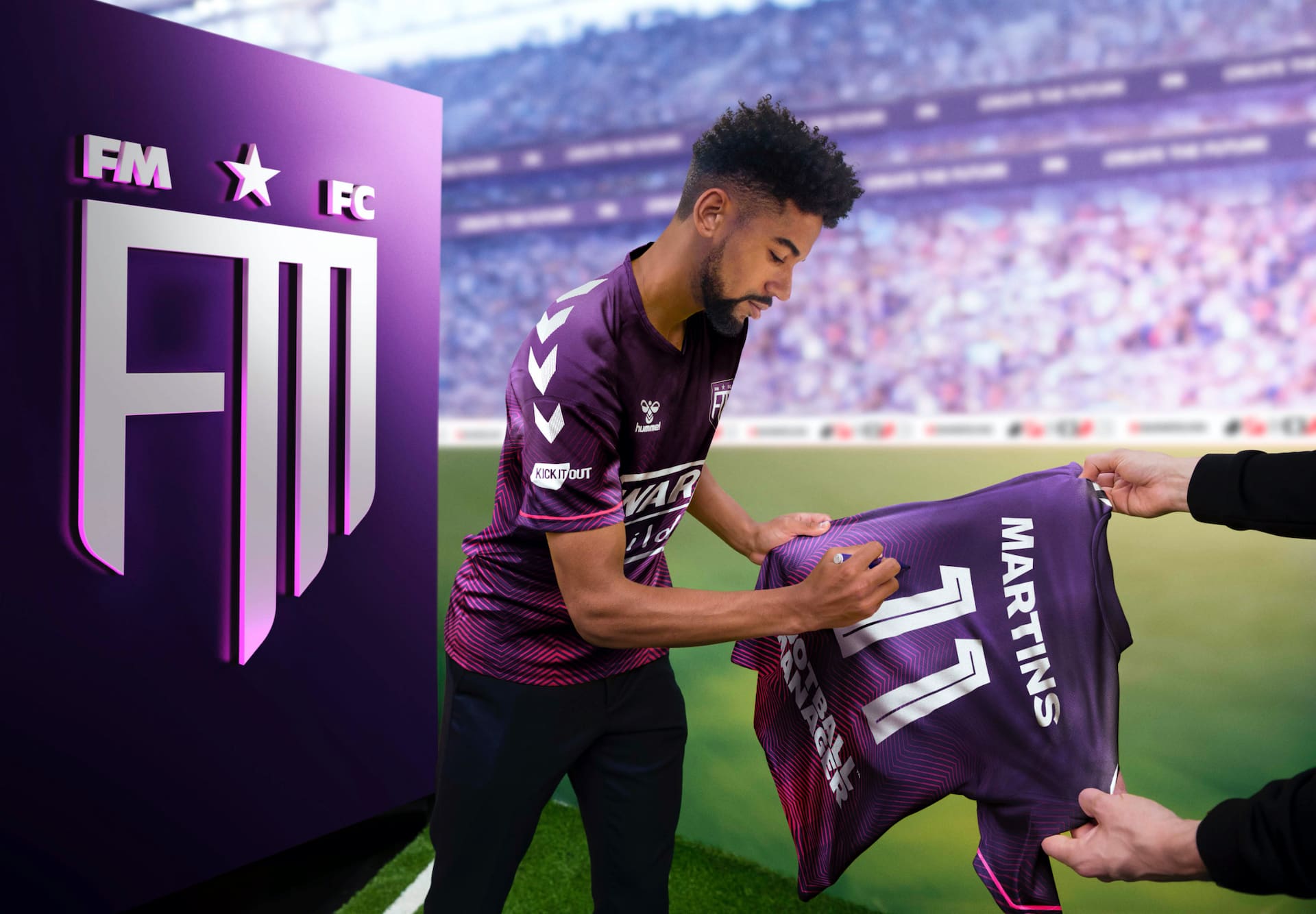 JOIN THE SQUAD
GET REWARDED
Sign up for FMFC to get feature drops and game info before anybody else, content more relevant to your game preferences plus member-only rewards and incentives. 
Join the
squad