FM22 Xbox Edition Features Revealed
Last month we revealed the historic, headline-grabbing news that Football Manager 2022 (with Xbox Game Pass for PC) and Football Manager 2022 Xbox Edition (with Xbox Game Pass for Console) will be available Day One with Xbox Game Pass on November 9th. Like you, we're counting down the days until you'll be able to take your seat in the digital dugout.
In the meantime, let's delve into new features and game upgrades to give you an idea of what you can expect in both FM22 and FM22 Xbox as you work your way to becoming a managerial great.

New Season, New Features
This year, we've placed a real emphasis on giving you more tools to succeed. We've focused on making the squad information more intuitive and actionable. We've also improved the interactions you have with key backroom members, who now support you far better – just like in the real world of football. As well as boosting your pre-match planning, we've introduced a wide range of features that advance our everlasting pursuit of creating the perfect football management simulation.
This year for FM22 Xbox, we've placed a lot of focus on improving the way that the game's user interface works with the Xbox Controller to make navigating from screen to screen even easier. We've revisited the UI across the whole game and looked at ways that we can make improvements across a multitude of screens that add up to a significantly improved experience when using the Xbox Controller. This is particularly noticeable when scrolling through screens containing tables and lists with the new ability to multi-select rows of information. You'll also want to keep an ear out while working your way through the game as we've added in some new sound effects as you interact with the UI.

Another new feature specifically built for FM22 Xbox is News Effects. This gives you clear feedback on how player morale or player attributes (such as Passing or Tackling) have been impacted by your actions or events at your club, for example if you comment on transfer speculation relating to a particular player in your squad. They're displayed along the bottom of relevant news items with positive effects being reflected with a thumbs up and a thumbs down displaying if the player or group of players have been negatively affected.

A major new addition across both FM22 and FM22 Xbox is the Data Hub. This is the home of all your analytics and where you can gain insights and advice from your backroom team that can boost your chances of success on matchday. From data on your team's overall performance to individual player analysis that can influence how you manage their development, there is more information that can shape how you get the best out of your squad. You can also access new data visualisations such as pass maps and momentum graphs that make it clearer where things went right or wrong for your team over the course of the 90 minutes. In FM22, you can take things even further and take more hands-on role with data analysis, requesting reports and visualisations on specific areas. The best clubs use data to power their performance on the pitch… now you can also.


We've brought a suite of improvements and upgrades to the match experience in both FM22 and FM22 Xbox that make it our most realistic simulation of on-pitch action to date. An improved animation system – including the addition of root motion – ensures that player movements on and off the ball are better replicated. On the ball, players will now benefit from a wider range of animations – such as Cruyff turns –that can help unlock opposition defences while returning managers will notice big improvements in the smoothness of player animations. Our AI has also reached new levels with enhancements to the pressing system as well as tweaks to pass accuracy and first touches that make the passage of play over a match feel more realistic than ever. We've also introduced a new player role, the Wide Centre-Back, which can be deployed in a back three defence to either overlap the midfield and turn defence into attack or hang back and deal with the threat of opposition wingers cutting inside.
Finally, Transfer Deadline Day has also been expanded in both FM22 and FM22 Xbox to include more of the excitement, speculation and intrigue that surrounds one of the most dramatic days in the football calendar. You'll be more informed of done deals as they happen as well as deals that are under negotiation and players that have just become available on the market for you to snatch from under a rival's nose.
Earn It for your Club
Overcoming the odds and earning your success is what Football Manager is all about. Whether it's fighting your way to the top of the game and shocking the world or clawing your way back from the brink – these are the moments that taste sweetest.
With more than 2,000 clubs across 53 nations available for you to choose from, where will you earn it in FM22 and FM22 Xbox?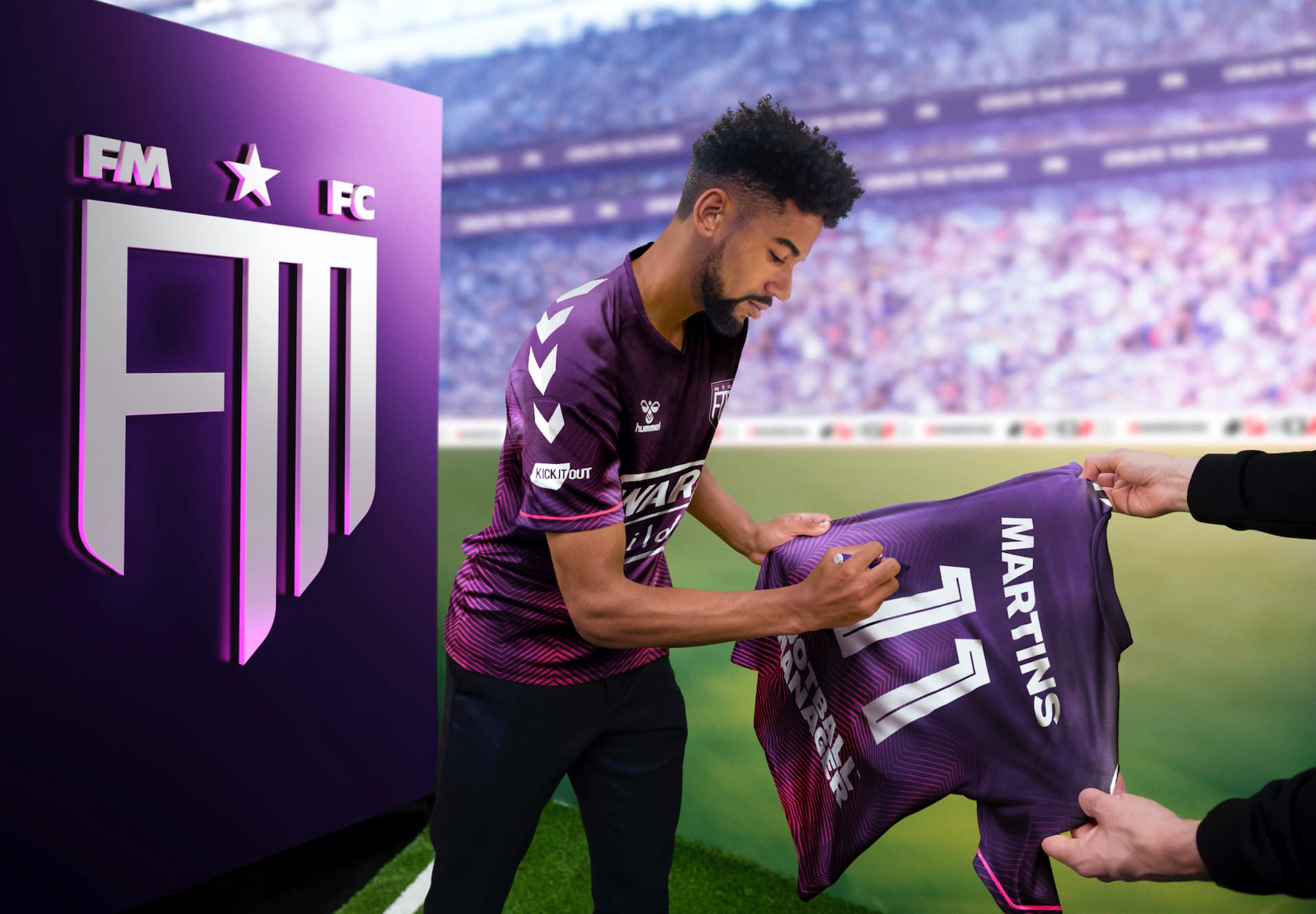 JOIN THE SQUAD
GET REWARDED
Sign up for FMFC to get feature drops and game info before anybody else, content more relevant to your game preferences plus member-only rewards and incentives.