Introduction
SEGA Europe Limited, its subsidiaries and affiliates including Sports Interactive Limited ("SI") (together "SEGA") are committed to protecting the privacy and security of your personal data. SI collects different types of information about you for inclusion in its database ("Database") relating to the Football Manager series of games published on various formats, including mobile and console (together, the "Products") if you are a football professional including but not limited to a footballer, manager, referee, coach or staff member ("Football Professional").
If you are a Football Professional as well as a consumer and player of the Products, you should also read SEGA's Privacy Policy which explains in more detail how SEGA uses your personal data in the context of the Products and other SEGA products: https://www.sega.co.uk/Privacy
This privacy policy explains how we collect, use and protect your personal data when it is collected and compiled in the Database. It also sets out the options you have in relation to your data. 
The data controller is responsible for collecting and using your personal data. To comply with data protection legislation, the data controller will be SI. See 'Your questions and how to contact us' section of this privacy policy for more details. 
We reserve the right to update this privacy policy from time to time by changing it as it applies to your inclusion within the Database and/or your use of any of the Products. The date of the current privacy policy is the Effective Date set out above. 
1. Information we collect
The Database comprises data compiled from and using or representing real-life Football Professionals from around the world to simulate real-world football performance. The Database includes full names of the Football Professionals as well as characteristics, behaviour and likenesses as they relate to the Football Professional's career in the real world.
Specifically, SEGA collects some or all of the following personal data in respect of each Football Professional:
Given first name and surname.
Date of birth.
Age.
Nationality.
Ethnicity.
Head shot photograph.
Details about the Football Professional's club, which may include contract type and expiration date, team and game statistics.
Estimated gross salary, earnings per week and number of bonuses awarded.
Physical attributes, such as hair colour, height, weight and body type.
Medical history (limited to injuries or illnesses that prevent a player from playing football for a period of time) where the data is widely available to, and accessible by, the public, typically as a result of the Football Professionals themselves or their representatives making such data public.
Various technical, mental and physical attributes as they relate to a Football Professional's ability and performance.
(together, the "Data").
2. How we collect your information
The Data is compiled by SI's scouting network and in-house research team (together, the "Network").  The Network collects the Data in three ways: (i) through attendance at football matches where the performance of Football Professionals is observed and rated; (ii) through publicly available information such as newspapers, match programmes, match reporting websites, general football interest websites and TV programmes (including statements made by the Football Professionals themselves); and (iii) through SI's relationships with various third parties such as football clubs, leagues and football associations.
3. How we use your information
Once the Data has been compiled by the Network and verified for accuracy purposes, SI's in-house research team review the Data and data sources. Subjective sets of ratings which cover physical, mental and technical attributes of Football Professionals are built up over a period of weeks, months and years to provide a full profile. Once the Data has been verified and cross-referenced, it is then integrated within the Database to provide players of our Products with a rich and realistic football management experience. As part of this experience, we process all non-special category Data for our legitimate commercial interests. We process medical history data on the basis that such information is manifestly made public by the data subject and ethnicity related data for statistical purposes.
Additionally, Football Professionals are rated by the Network in more than 30 categories based on technical ability (for example: dribbling and corner-taking), mental ability (for example: aggression and decision-making) and physical ability (for example: balance and agility). These ratings are intended to reflect the Football Professional's ability, but SI and SEGA make no guarantee, warranty or representation as to the accuracy of such ratings at any time.
For the sake of completeness, as players of our Products progress through the game, certain data fields relating to Football Professionals may change due to the actions and choices of the players and by the application of probability and chance algorithms introduced into the game to facilitate realistic gameplay. If you would like any further information in relation to the artificial intelligence software that SI uses, please contact dpo@sega.co.uk.
4. When we share information
We may share your personal data with:
Consumers of our Products. The Database powers our Products and as such your personal data is shared with our customers when they access and use our Products.
Companies within the SEGA group (which means our subsidiaries, our ultimate holding company and its subsidiaries and affiliates) who act for us for the purposes set out in this privacy policy.
Third parties in order to undertake various activities or services on our behalf in supporting the Products. This includes sharing our Products with third party partners (such as Google, Nintendo and Microsoft) for the purposes of delivering our content to consumers of our Products on those platforms.
Select third party partners within the sporting world (such as football clubs and data analytics businesses) so that they can use the Database for scouting purposes and to improve team development, or to analyse and predict team and player performance.
We may also share your personal data in the following circumstances:
If our business enters into a joint venture, purchases or is sold to or merged with another business entity, your information may be disclosed or transferred to the target company, or new business partners or owners or their advisors. 
We may use this information if we are under a duty to disclose or share your information in order to comply with (and/or where we believe we are under a duty to comply with) any legal obligation; or to enforce the relevant terms of service and any other agreement; or to protect our rights or the rights of third parties. This includes exchanging information with other companies and organisations such as credit agencies, law enforcement or government bodies or the courts in connection with a criminal investigation, suspected illegal activity, fraud prevention and detection or in legal proceedings.
Personal data may be transferred to other countries where SEGA or its service providers maintain operations. These countries may not have equivalent data protection laws to the country from where players access the Products or, in the case of transfers subject to European law, may not be subject to an adequacy decision by the European Commission (EC).  An adequacy decision is a decision taken by the EC establishing that a third country provides a comparable level of protection of personal data to that in the EU, through its domestic law or its international commitments.
Where SEGA transfers personal data it will seek to take account of any applicable legal obligations relevant to personal data transfers.  In the case of transfers of personal data out of the European Economic Area,  it will, in the absence of an EC adequacy decision relevant to the destination country, seek to rely on appropriate safeguards such as the EC approved standard contractual clauses relevant to personal data transfers between data controllers or between a data controller and a data processor  (see http://ec.europa.eu/justice/data-protection/international-transfers/transfer/index_en.htm).
5. Security and data retention
The Database comprises data of Football Professionals for all current and historic versions of the Products, which includes each iteration of the Football Manager series of games.
We place great importance on the steps we take, including physical, technical and organisational measures, to protect your information and the Database from unauthorised access and against unlawful processing, accidental loss, destruction and damage.
Your personal data will be retained by us for the duration of the commercial lifetime of our Products and may be retained for a period after this time in order to ensure the ongoing accuracy of the data within the Database. The retention of this data also helps us to benchmark certain milestones and achievements within the game, including 'most expensive transfer' or 'highest goal-scorer' over a certain time period.
We will also retain your personal data in accordance with applicable laws and obligations, which may include retention necessary to meet our tax reporting requirements as well as time required to enforce the relevant terms of service, any game "sun-setting" requirements or to identify, issue or resolve legal proceedings. 
We may retain a record of your stated objection to the processing of your personal data for the sole purpose of ensuring that we can continue to respect your wishes to not contact you further, during the term of your objection.
We will take appropriate steps to seek to destroy or permanently de-identify personal data at the point this information is no longer needed by us for our business or legal purposes. 
For more information about exercising your rights with respect to our data processing activities, see details below about your choices and rights.
6. Your choices and rights
Whilst SI takes great care to verify the accuracy of the Data, and takes stringent security measures to protect such Data, Football Professionals have the right to ask us to:
(i) amend the Data; (ii)  stop processing the Data within the Database; (iii) provide the Data in a commonly used electronic format (or have the Data provided in that format to a third party where feasible); (iv) erase the Data from the Database; and (v) restrict the processing of the Data.
You can exercise any of your rights by contacting SI at the following email address: dpo@sega.co.uk.
If you remain unhappy with a response you receive, you can also refer the matter to your data protection supervisory authority (see http://ec.europa.eu/justice/data-protection/bodies/authorities/index_en.htm )
7. Your questions and how to contact us
If you have any questions or comments about this policy or our practices you can contact us:
By email at: help@sega.co.uk
By telephone on: +44 845 301 5502
By writing to us at:
SEGA Europe Limited
27 Great West Road
Brentford
Middlesex
TW8 9BW
United Kingdom
You can also contact our data protection officer at dpo@sega.co.uk.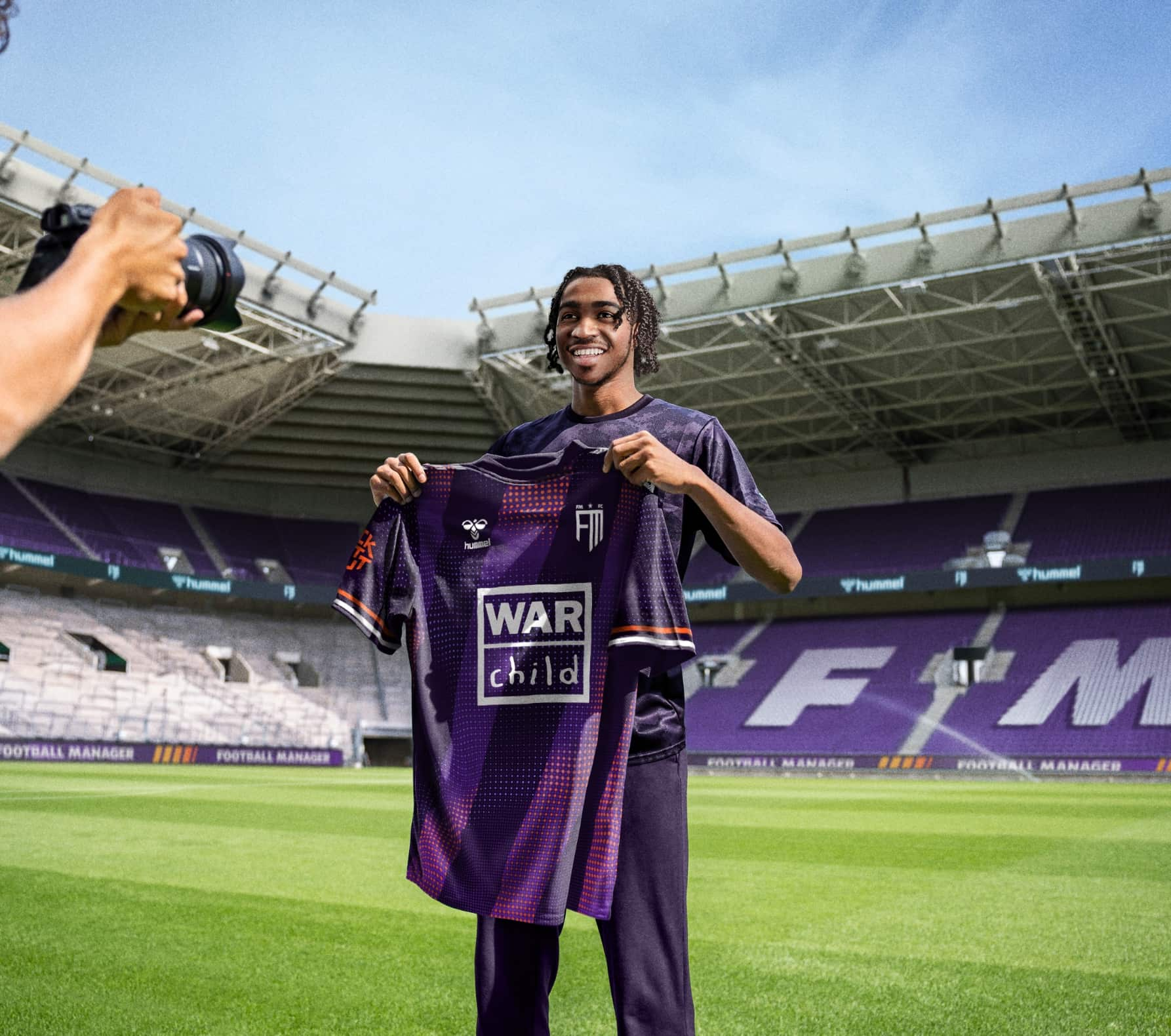 JOIN THE SQUAD
GET REWARDED
Sign up for FMFC to get exclusive feature drops and game updates, personalised content, plus member-only rewards and incentives.