The Football Manager Show by The Athletic
FM21 is out now, you've selected your save and are ready to take your first step on the path to footballing greatness.
To help make that journey a little bit easier and even more entertaining we've partnered with The Athletic to bring you The Football Manager Show, a weekly podcast that will give you the lowdown on tactics, recruitment, training, and anything else that might give you an edge. It really is the perfect listening companion while you're progressing through the game.
Each week, we'll have a guest from the studio who will dispense advice on the core mechanics of FM and tips on how to get the most out of some of FM21's new features. You'll also hear from some of the famous fans of the game about their favourite FM memories and why they love taking charge in the digital dugout.
The Football Manager Show is hosted by Iain Macintosh, a lifelong FM fan with a track record of moderate success. It's safe to say Iain's hoping to pick up a thing or two from the podcast that he can use in his own save.
Iain said: "Football Manager is bigger and better than ever, but it can be a bit daunting for new or returning users. This podcast is here to help. We're not going to give you cheat modes (there aren't any) or magic tactics (none of those either), but we will explain how the game works. Or at least, people from SI will explain how the game works and I'll scribble down notes and hope that it keeps me from getting sacked in the morning."
The first episode of The Football Manager Show features an interview with our gaffer Miles Jacobson who said of the podcast: "We're thrilled to be partnering with The Athletic to create The Football Manager Show and excited to share insight directly from those of us lucky enough to make the game. Hopefully, the tips and advice from the team will help everyone get even more enjoyment out of their FM21 saves and mean that Iain will finally stop texting me in the early hours of the morning looking for help turning around yet another shocking run of results."
The Football Manager Show by The Athletic is available now wherever you normally listen to your podcasts.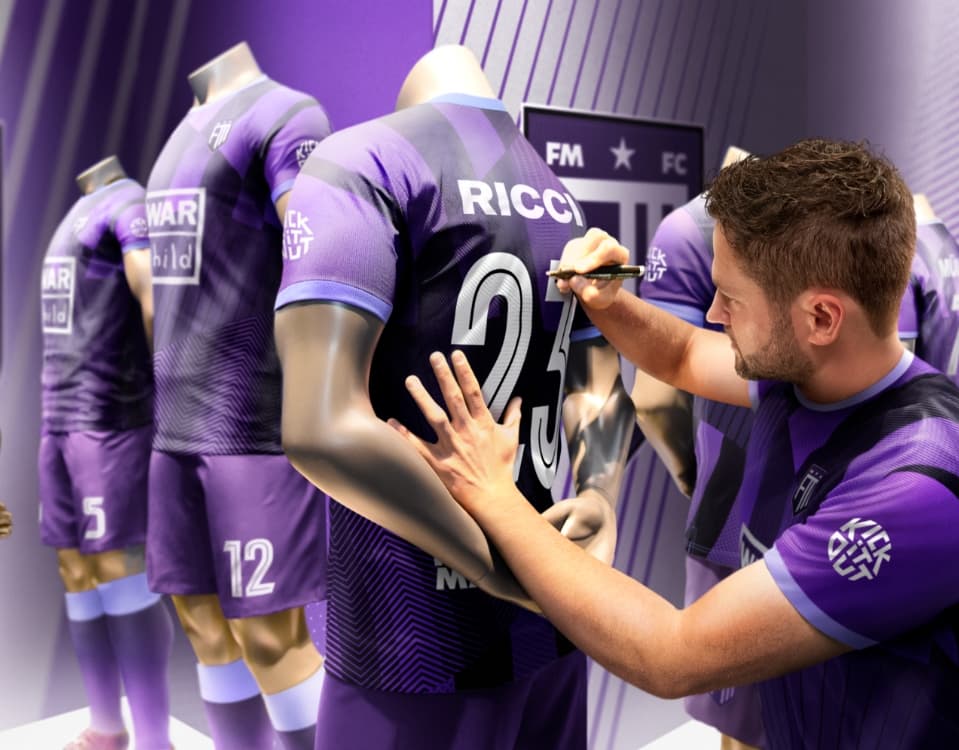 JOIN THE SQUAD
GET REWARDED
Sign up for FMFC to get exclusive feature drops and game updates, personalised content, plus member-only rewards and incentives.
Join the
squad