How We've Improved the In-Game Editor for FM23
Nearly all football managers rely on tools to help assist them during their career. Some use cutting-edge technology to crunch data, while others make do with an old-fashioned pen and paper. However, every manager would give their best cup final suit for the power to change the footballing landscape like you can with Football Manager's Editors.
For Football Manager 2023 we've listened to calls from our community to increase the power available to you via our In-Game Editor (IGE), so let's run through some of the new areas you can make serious changes to an existing save.
Work Permits
We know a lot of managers like unearthing hidden gems from the furthest corners of the globe. There's nothing worse than when the paperwork comes back and suddenly you're denied. No work permit. You're left with the choice of cancelling the deal or looking for a long-term loan out somewhere else. Now though, the IGE empowers you to add or remove work permits to any player in any team.
Not only does this have benefits for your team, but you could take it upon yourself to knock a rival's title bid off-track when their star player suddenly loses their work permit. That's not something you heard from us, okay?
Substitution rules and VAR
In recent times we've seen how substitution rules have changed, with some club's transport going double-decker in order to fit the required squad onboard. With the IGE you can now change any competition's sub rules at any point of the season, allowing you more, or fewer options from the bench.
Given you're already rewriting the rulebook, whether you're a fan of VAR or not, that's something you can now look to introduce or remove per competition too.
Sponsorship and Finances
In previous editions of Football Manager you were already able to top up the bank account but you can now go much deeper by editing sponsorship deals and income streams for longer-term financial rewards. Likewise, if you're joining a club with a sea of red on the balance sheets, those outstanding loans can now be made to disappear, giving you much more flexibility to start again financially and do things your way.
Transfer Clauses
Hopefully you already know that any player of your choosing can be yours thanks to the IGE. What you may not know is that now there are extra benefits for FM23, as you can look to add a number of transfer clauses to sweeten the deal.
Whether you want a sell-on or buy-back clause, or perhaps their former club to contribute wages to your new signing, there's more finesse available to your deals thanks to the IGE. You can also cancel future transfers which you previously had no control over where a player would be due to join or leave. Also, if you're feeling patient and don't mind waiting, you can now add in a future date for a transfer to take place.
You may worry with all these major changes taking place, players could start to get upset, but in FM23 we've made it more convenient than ever to edit the entire club's morale with just a simple click, meaning you're able to turn that frown upside down and instantaneously have everyone go from abysmal to perfect.
Retiring a Squad Number
For those of you building a legacy or just feeling a bit superstitious, you can now retire specific squad numbers. If you want to honour the fans directly or highlight how much of a legend your favourite newgen was, that shirt will forevermore remain on the changing room peg.
There are plenty of other tweaks, changes and customisation options available via the IGE, which is available for purchase via the in-game stores across Epic Games, Microsoft Store and Steam for Football Manager 2023.
Pre-Game Editor
For those of you wanting to go a bit more advanced and make more wholesale changes, the Pre-Game Editor (PGE) is also available for free across the same platforms. With the PGE, all changes you make need to be in place before you start a new career, so make sure you think long and hard about what you want to do.
Want to completely restructure an existing league? Or perhaps create your own country and take them to glory? It's entirely up to you. We'd very much recommend visiting the Editor's Hideaway on our community forums for a bunch of guides and expert knowledge available from our moderating team.
When it comes down to it, any changes you want to make in FM are down to you. We've given you some insight into what's available for those who want to customise their game via the editors, so for those who take up the opportunity, good luck and happy editing.
The Pre-Game Editor for Football Manager can be found in your library on Epic Games and Steam after FM23 installation and can be downloaded directly from the Microsoft Store.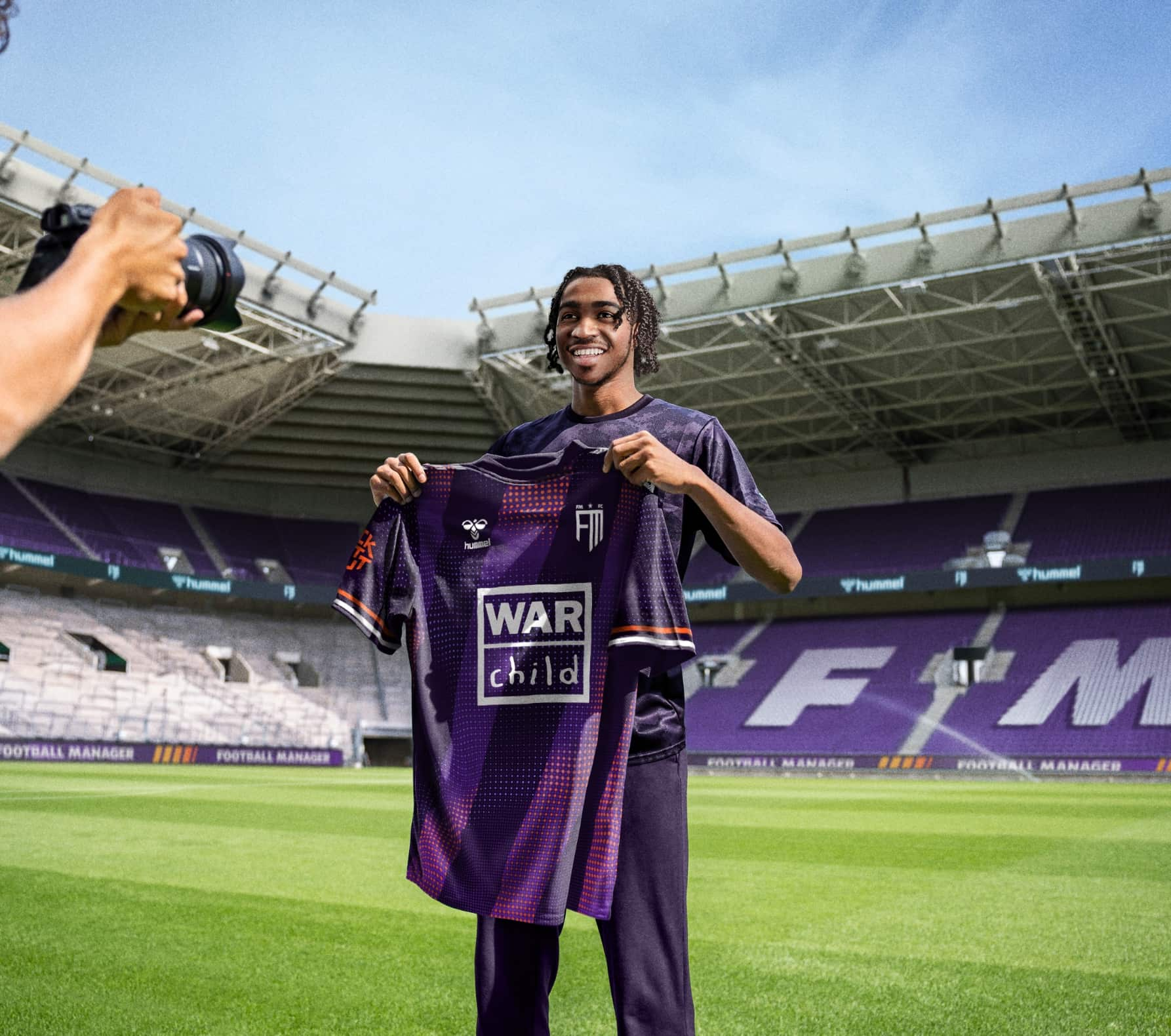 JOIN THE SQUAD
GET REWARDED
Sign up for FMFC to get exclusive feature drops and game updates, personalised content, plus member-only rewards and incentives.