10 signs you're really into your FM19 save
We've all been there. That moment that it clicks. When everything comes together, you're telling yourself 'just one more game' and before you know it, it's 2:30 am.
When you truly believe you could ditch your nine to five job and lead your team out in a real cup final and not just a virtual one in your living room.
Whether you're flying high at the top of the league table or struggling to keep your team afloat, there is always something that keeps you gripped. Here are 10 of the biggest signs you're really into your Football Manager 2019 save.
1. Playing anytime, anywhere
On a 20-minute train journey? Sure, that's probably enough time to get a match in. Squeezed in at the front of a crowded bus? There's just about enough room to pop my laptop open. If you're really into your FM save, nothing will stop you from filling your free time with managerial responsibility. This includes taking your save on holidays, weekends away and lengthy train journeys… just make sure you don't miss your stop.
When your fiancé is in labour but she knows Lazio won't manage themselves @FootballManager pic.twitter.com/cftMQFGsfh

— Matt Penrose (@MattPenrose) July 25, 2018
2. Daydreaming...
When you're really into Football Manager it's difficult to think about anything else. Passionate managers will fill the time away from their screens by thinking about formations, potential signings and that superb last-minute winner from eight matches ago.
Colleagues may think you're taking copious notes in your weekly meeting, but you're actually figuring out how you can shoehorn your 19-year old prospect into your 3-4-2-1 set-up. And we're all guilty of holding imaginary press conferences on the toilet… aren't we?
Still interviewing myself about my Football Manager career when I go to the toilet at 31 then.

— Tom Rosenthal (@rosentweets) February 6, 2019
3. Talking about your FM side to anyone who'll listen
"Yeah mate I did catch that game last night… Ajax were playing a lot like my side at the moment actually. Three league titles in a row, thank you very much."
"No, I haven't watched the latest episode of Game of Thrones but if you want to hear about a saga let me tell you about my Hobro IK save."
"Yeah, that's not a bad deal at all. Speaking of deals, let me tell you about this wonderkid I've just picked up on the cheap."
4. Watching and keeping an eye on your players and clubs in real life
We've all had that one player who we've discovered in FM long before they've made an impact in the real world. There's something satisfying about being able to say 'I told you so' to your mates when a player you've known about for years bursts onto the scene. He'll never quite do anything as special as scoring 50 goals in 35 games for your FM side, though.
This applies to clubs too, of course. You find yourself keeping an eye out for their results, comparing their transfer business to the players you've signed in FM and, if you're really into your save, going to watch them in the flesh.
5. Going on an emotional rollercoaster within the space of a few highlights
Obviously, matchdays are the most important time of the week for any manager and it's very easy to find yourself getting carried away with the drama of each match. From knee-slide celebrations to borderline tears. Probably best to make sure that no-one actually sees you doing it though.
6. From star to veteran
Investing in young players and unearthing wonderkids is often the first step for any FM player. Only the devoted get to see through a youngster's career from their debut to retirement. When the likes of de Ligt and Tierney have become managers in their own right, you know you're in deep.
✅ Lampard at Derby
✅ Gerrard at Rangers
✅ Campbell at Macclesfield
✅ Scholes at Oldham

We really are living in an FM simulation ?

— Football Manager (@FootballManager) February 11, 2019
7. Getting a replica shirt with a newgen's name on
Pouring hours and hours into a save is one thing, but spending cold hard cash is another. There are many examples of avid FM players purchasing a replica club shirt with a beloved newgen on the back.
Nothing screams 'into your save' like walking around the local supermarket with a fictional wonderkid's name and number on your back. It can cause confusion though when fellow fans start wondering if they missed the announcement of a new signing.
8. Making up your own chants
In Football Manager you're not only the head coach, but your club's biggest fan – and what better way to profess your love for a player than through song? Sure, there are football chants already out there for most players, but where's the fun in that? This is your universe, you're making your own entertainment.
9. Making bold predictions about football in the 2020s
With Football Manager experience comes a strong knowledge of the world's most exciting prospects. This means that you, more than most, has the ability to predict the football world of 2020 and beyond. You predicted Belgium's resurgence on the international stage and Ajax's current success, it's time to make some more statements and show off your FM19 knowledge.
10. You get confused between what happened in reality and what happened in FM
Double-screening with FM and real, televised football is a joy to behold. It can, however, be hard to separate the two, especially when you're engrossed in a save.
"Wait a minute, I thought he was playing in Italy?"
"Didn't they get knocked out of this competition ages ago?"
"He used to play for Dortmund, right?"
All valid questions, questions that occur because your simulated universe is more important than the real footballing landscape. Obviously.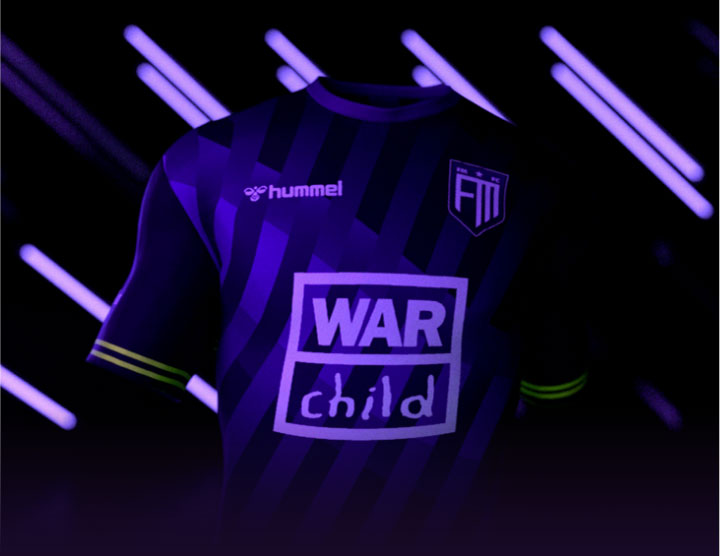 JOIN THE SQUAD
GET REWARDED
Signing for FMFC is your first chance to get feature drops and game info before anybody else, as well as content more relevant to your game preferences plus member-only rewards and incentives. 
Sign-up now for a chance to win an FMFC jersey every week until the end of the season.