Christopher Nkunku Interview: His Favourite Position, FM23 Data and More
Extra Time: Interviews
20.06.23
Christopher Nkunku has been a name on many Football Manager players' lips for several years now as he's blossomed from Wonderkid to one of the world's most dynamic and creative attackers.
We spoke to the France international earlier in the season about his favourite position and his best roles on the pitch. We also discussed whether he had any experience in goal after some interesting tactical choices by our players in Football Manager 2023...
Football Manager: 28%* of FM23 players have played you as an Attacking Midfielder. Is that your best position?
Christopher Nkunku: I think it's a position that suits me well. I like being close to the goal and being behind the striker. The role describes me as a player nicely, so I always like playing in this role.
FM: FM23 players have used you the most as an Advanced Playmaker on Support duty. Is that a role you enjoy?
CN: It's a role that works for me, as it reflects my play style. Sometimes, I prefer a role slightly closer to one of the forwards, but I still always enjoy playing in this area of the pitch.
𝙉𝙠𝙪𝙣𝙠𝙪 𝘽𝙮 𝙉𝙪𝙢𝙗𝙚𝙧𝙨 📊

We got the chance to quiz Christopher Nkunku on his favourite position, best role and how you've been using him in #FM23 👀

📽️ @c_nk97 pic.twitter.com/8LXWmYpwR6

— Football Manager (@FootballManager) February 2, 2023
FM: One FM23 player even used you as a Sweeper Keeper! Do you have any experience in that position?
CN: Not at all. I've never had any experience as a goalkeeper. I think I'm probably agile enough to give it a go though…
FM: After a week of FM23 Early Access, your player had been involved in 60,000 matches. Do you think you've had more goals or assists in those matches?
CN: I think, I've scored more goals.
FM: You're correct. After one week of early access, your player had scored 27,365 goals, and helped his teammates with 24,346 assists.
CN: Nice! I've got plenty of both goals and assists.
You can also see Christopher Nkunku put his skills to the test in FM23 when his Football Manager XI competed against 433 in Versus mode.
*All data for the questions was created during the opening week of Early Access for FM23 on PC/Mac only.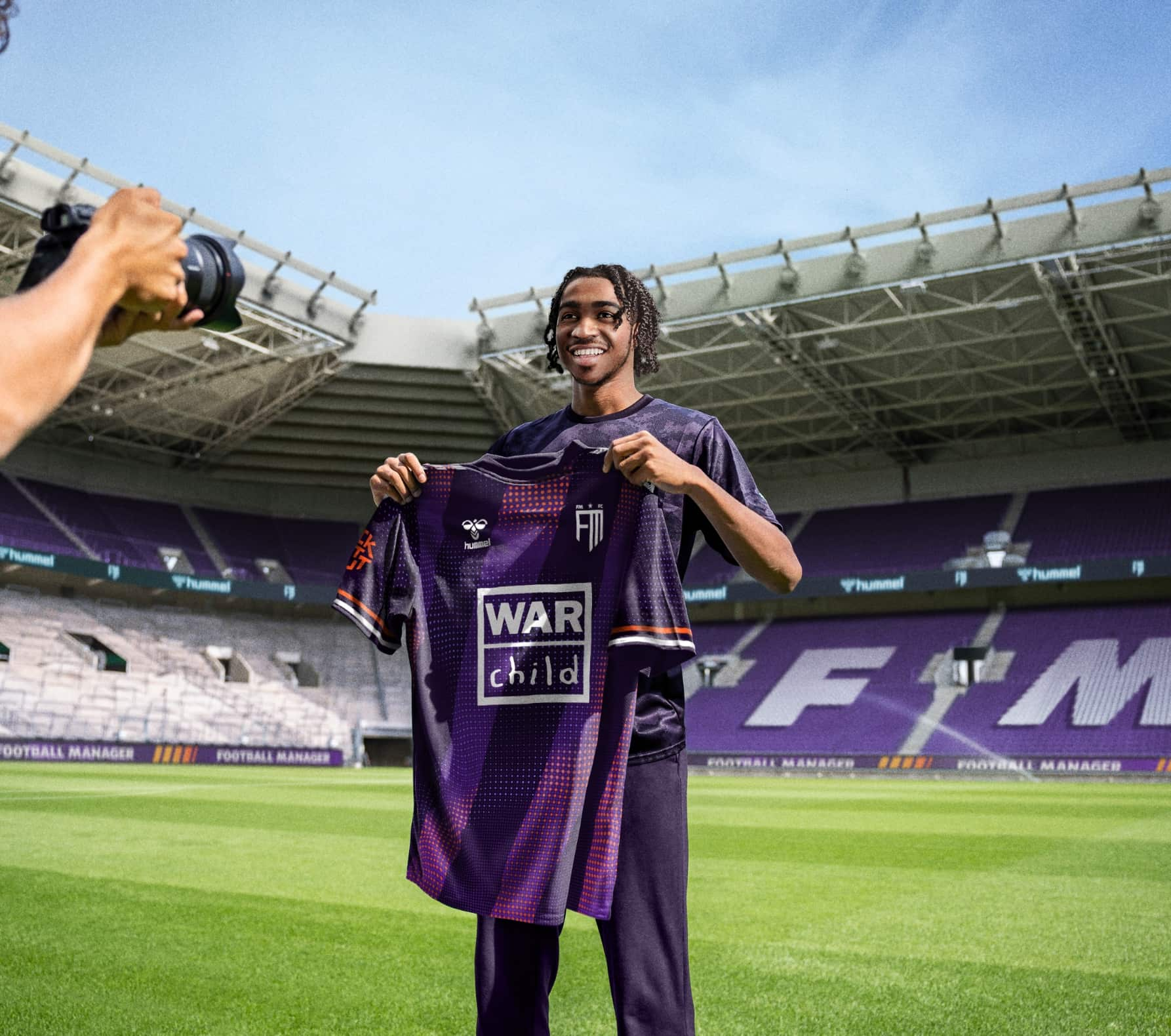 JOIN THE SQUAD
GET REWARDED
Sign up for FMFC to get exclusive feature drops and game updates, personalised content, plus member-only rewards and incentives.
Explore Our Features Roadmap