Developing devastating throw-ins in FM23
Set pieces in football, and therefore in Football Manager, are the subject of attention and study. That attention is usually reserved for Free-Kicks and Corners but what about the innocuous throw-in? Apart from when a team develops a long throw-in programme (think Stoke City), they're largely ignored.
This doesn't do the humble throw-in justice, as they are an essential component of any Football Manager career.
Just throwing the ball somewhere willy-nilly not only robs you of a potential goalscoring opportunity (depending on your location, of course), but it also increases your risk of losing the ball and ending up on the wrong side of a devastating counter-attack. So again, throw-ins are far more important than you might think. Guido Merry explains how he's developed devastating throw-in routines in Football Manager 2023.

Analysis
Now before we get into the meat of this article and look at the two routines I use, you will need a chance to assess your squad and see what kind of setup they can actually pull off. A long throw setup requires at least one player who can actually throw the ball long (obviously...) as well as several players who can pose an aerial threat to the opposing defence. A shorter throw-in setup, on the other hand, requires agile, mobile players who recognise the right moment to move into space or come short.
In order to do that, you'll have to look at which attributes are required for which specific task your players can execute. The following tasks at throw-ins are available:
● Throwing in
● Come short
● Go forward
● Lurk near post
● Lurk far post
● Attack near post
● Attack far post
● Mark keeper
● Attack ball from the edge of the area
● Lurk outside of area
● Stay back
● Stay back if needed
FM23 is very helpful in highlighting which Attributes are useful for which task. You can access these requirements by assigning a task to a player in the Set Pieces menu and then clicking on said player. The required attributes are subsequently listed on the right-hand side of your screen.
Fortunately, many of the tasks have a lot of overlap regarding the required Attributes. Manually trawling through each player's profile is one way of analysing your squad, but I recommend using a custom squad view for this, as it enables you to see the useful attributes for each task and every player on a single screen.
I suggest you look at the players at your disposal and look at their strengths and weaknesses. If you lack a player who can throw the ball long, it makes no sense to employ a long throw setup. If your players are not very good at heading the ball, you may want to look at a setup that doesn't involve flinging the ball into the penalty area.
Creating a setup
Offensively, I try to employ two out of the three options the game offers me:
1. Short throws
2. Long throws
Short throws
The point in this kind of setup is that, as a team, you keep the ball in play while the opponent applies pressure. As previously stated, you can create opportunities from there, but you also keep your opponent from becoming dangerous while you are off balance. Throwing technique is key but the positioning of the other players is also important. You want to offer the player throwing the ball options to pass the ball to, as well as providing options for follow-up runs.
This is the short setup I use in my own games. You've got three short options, all of them strong dribblers and good with the ball under pressure, strong headers positioned on the posts to offer the option for a cross, a mobile aerial threat on the edge of the box and one player waiting outside the box for poor clearances. Meanwhile, the two Wing-Backs stay back to snuff out opposition counter-attacks.
This generally results in situations like the one above. The player instructed to lurk outside the area often provides an additional short option. From that point, it all becomes gloriously chaotic, as virtually anything can happen. I have seen a lot of variation in goals being scored using this setup, including:
• A cross into space for the player attacking from deep to finish
• A short combination where someone ends up shooting
• A cross towards the far post, followed by a flick-back for someone to finish, to
• A cross towards the far post, which ends up being slotted home
• A cross towards the near post, which ends up being slotted home
Getting the right players in the right position is the main imperative here. You can make great use of movement during throw-ins. For example, they lure an opponent to another zone so that there is space for a fellow player to throw to. It is nigh impossible for defenders (and you) to predict how it will turn out, so offering options and ensuring these options are intelligent and technically skilled players helps tremendously towards the effectiveness of this ploy.
Movement off the ball is important with throw-ins because it helps create space and attacking opportunities for a team. When a player receives a throw-in, they often have limited time and space to make a decision and take action with the ball. By making well-timed runs and movements, teammates can create passing options and stretch the defence, making it easier for the player with the ball to find a teammate in an excellent position to continue the attack.
While you can create any number of variations on this setup, I recommend manually dragging players into the proper positions. My attacking midfielder is strong in the air; if yours isn't, don't make him attack the ball from deep, as it won't improve your chances of scoring a goal.
Long throws
A player who can throw the ball very far can create danger for the opponent's goal; it's as straightforward as that. Lob the ball into the box and ensure the players in the box are strong in the air. Ensure that you have a few players lined up to pick up any loose balls, and you are pretty much good to go.
Not every team focuses on long throws but if you've got someone with a strong Attribute, it's another tool for your attacking toolbox. The further the player can throw, the larger the space on the field they can reach with a throw-in. Besides the obvious advantage of a goalscoring opportunity, it is more difficult for the opponent to pressure your players.
Again, a very straightforward setup. Three strong headers in the penalty area, two short options to draw defenders away and two players lurking outside the penalty area to deal with clearances. Similar to the short routine, the Wing-Backs are the players designated to remain at the back to snuff out potential counter-attacks.
This generally results in situations like the one above. The throw-in is delivered to either one of the strong headers, who either has a go on goal, or more likely, flicks the ball back or onwards for someone else to have a crack.
While it's a very straightforward approach, it's also a setup that relies heavily on the presence of several specialist players. For starters, you need someone who actually possesses a decent long throw. You also need one or two strong headers for this to work. The short throw, in comparison, offers more variation and therefore less need for specialist players. Still, if you have the right players for it, it's still a potent weapon.
This guide should have you a simple but helpful insight into how to make the most of throw-ins in FM23. Spending some time on those routines could net you a few more goals every season and those goals could be the difference between titles and trophies and just being a contender.
Happy managing,
Guido Merry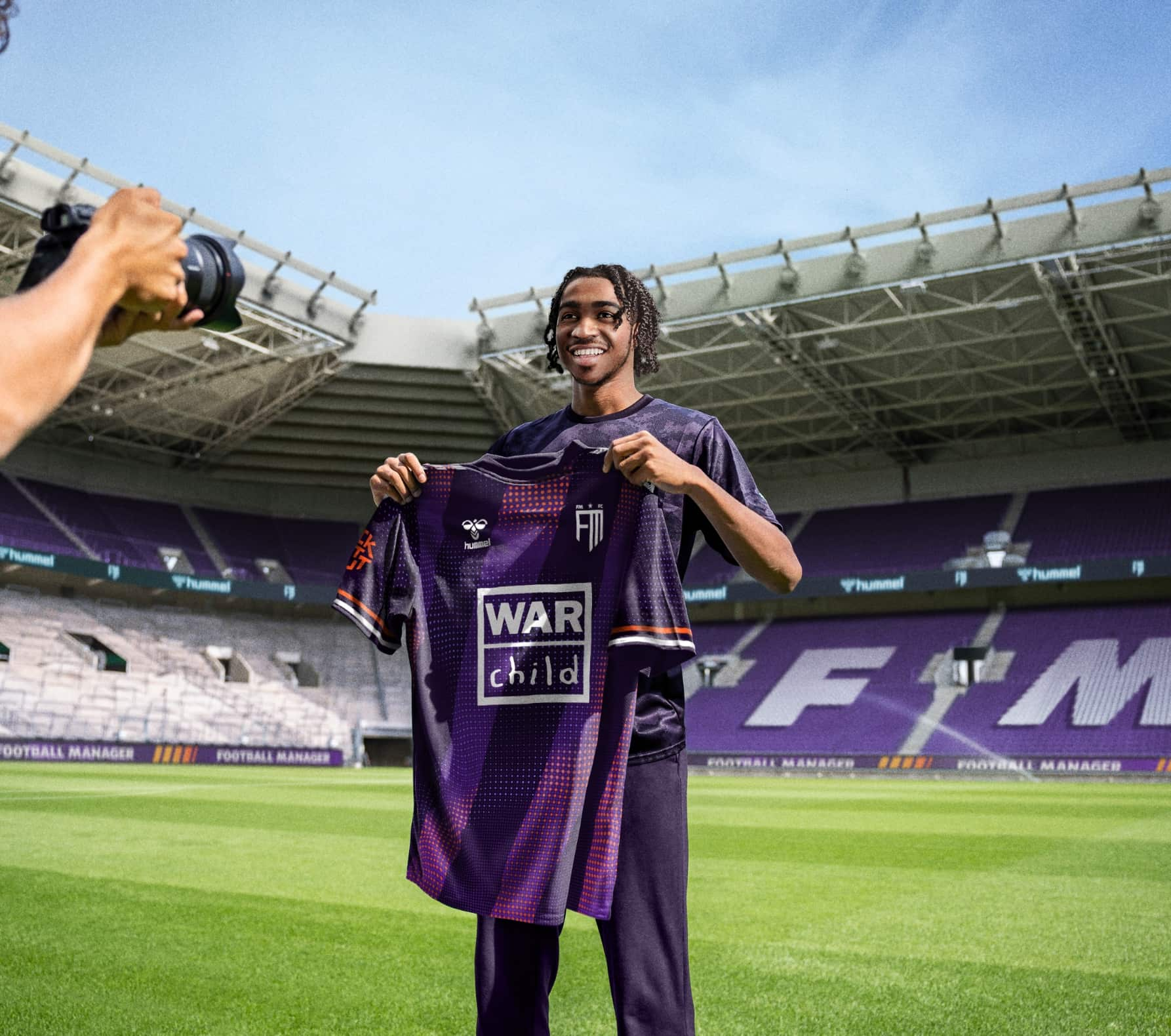 JOIN THE SQUAD
GET REWARDED
Sign up for FMFC to get exclusive feature drops and game updates, personalised content, plus member-only rewards and incentives.
Explore Our Features Roadmap