AS Roma Let's Play | Part One
To celebrate Football Manager 2019 being up to 70% off in the Summer Sale we're giving ourselves an FM19 challenge and we're bringing you on the journey with us. We're going to document our season with a European club, through the highs, the lows and the dodgy managerial decisions. We'll certainly need your help along the way.
Two of us from Football Manager HQ – who aren't talented enough to actually code the game – are going to combine our managerial nous (four trophies, many cup final disappointments) and become managers of a single team.
A few clubs were mentioned in the planning for this series – a conversation around the watercooler since you asked – but there was one we just kept coming back to. From the city of gladiators, the city that gave philosophy, culture and art to the world there's a club that gave us a greater gift – Francesco Totti. That's right, we're off to AS Roma.
Why Roma?
With Roma comes expectation. They're not a team that is happy to take part, there's an expectation, they belong at the very top. Wait, what exactly are we getting ourselves into?
We asked our Italian Head Researcher, Alberto Scotta, to tell us the lay of the land in Rome and what we can expect when we arrive at the Stadio Olimpico. This is what he had to say:
"Well, football for AS Roma is different from any other clubs in Italy, they are the 'capital' of the country. Every year they hope to be the winner of the league. Roma's landscape is strange as well because in the city there are many radio stations talking about football 24 hours a day. Everybody has their own opinion and the pressure is really strong on the team."
So… they expect success and football is a way of life for the fans of the club, so they'll naturally expect their manager to show some passion. Passionate? I think our knee slide celebrations will speak for themselves.
We don't just want to settle for a top four finish. This is a one season challenge and the league has to be the priority as that's what the fans want – that's a good line, we should use that in our first press conference. We've agreed to try and bring through a new generation of talent, giving plenty of first-team minutes to the likes of Justin Kluivert, Nicolo Zaniolo and Cengiz Ünder. As per the fan's wishes we're going to play attractive football, that's a given. A fast-paced, attacking style with a load of young players leading the line.
As we're kicking off in the summer of 2018 we've disabled the first transfer window – we don't do shortcuts here. We've also loaded in a fair few leagues from around the world to make sure that we're able to cast the net far and wide when we get to January and start thinking about bringing in one or two new faces.
Let's kick things off by taking a look at our manager, the team and how we're going to set up.
DAY ONE
Meet Sacco Incombente – literal translation: Sack Looming. His initials are also SI so he's completely 'on brand'.
Opening day
After a surprisingly positive pre-season that saw us go unbeaten (including a 1-0 win over the reigning Spanish champions) 22-year-old prospect Patrick Schick gives us a selection headache with five goals in three games.
Geona (H)
Our first game of the season is at home against Genoa. The first chance for the fans to see Mr. SI in action. We stick a few of the younger lads into the starting XI straight away, including Kluivert and Ünder. Our opponents are clearly overwhelmed by Sacco's reputation, setting up in a hyper defensive 5-1-2-2.
There's no other way to say it, we absolutely dominated the first half; 67% possession, 15 shots, five on target. Half-time score; 0-0. Some of the build-up play was nothing short of glorious, but that pesky five-man backline proved very difficult to break down.
After 20 minutes of zero second-half highlights we're getting worried, angsty even. There's a lot of disagreement about potential substitutions. And then. AND THEN. El Shaarawy, far post volley, thank you very much. Schick fluffs a golden chance to make it 2-0 but it doesn't matter, we've got three points in our first game and shown the world exactly what Sacco can do.
Full-Time: Roma 1-0 Genoa
---
Sassuolo (A)
We're hoping to take that winning form on the road with us as we travel to the lovely town of Sassuolo for our second game of the season. Ünder picked up a minor injury in the previous win so he's sitting this one with El Shaarawy coming into the team to replace him.
Sassuolo have also set up with quite a defensive variant of the 3-4-3 formation so, if nothing else, Sacco's certainly striking fear into his opponents. Despite a strong start from us, disaster strikes midway through the first half when Federico di Francesco gives Sassuolo the lead. Gutting. We have to have stern words with the squad for the first time, but it seems to have little effect as we contribute nothing to the second half. Kluivert goes off with a knock, hopefully our young players picking up injuries isn't a trend that's going to continue over the season. The final whistle puts us out of our misery and we're left ruing what might have been.
Full-Time: Sassuolo 1-0 Roma
---
A disappointing way to end our first month in charge of I Giallorossi, but there's plenty for us to look forward to in the next month. We'll take on Napoli and Inter in games that will set the tone for our season, alongside a couple of games that look winnable (on paper, at least) that should help to build momentum.
Join us for part two in a couple of days time where we'll be looking to bounce back and return to winning ways. In the meantime, we're off to overanalyse every single phase of play from that Sassuolo defeat.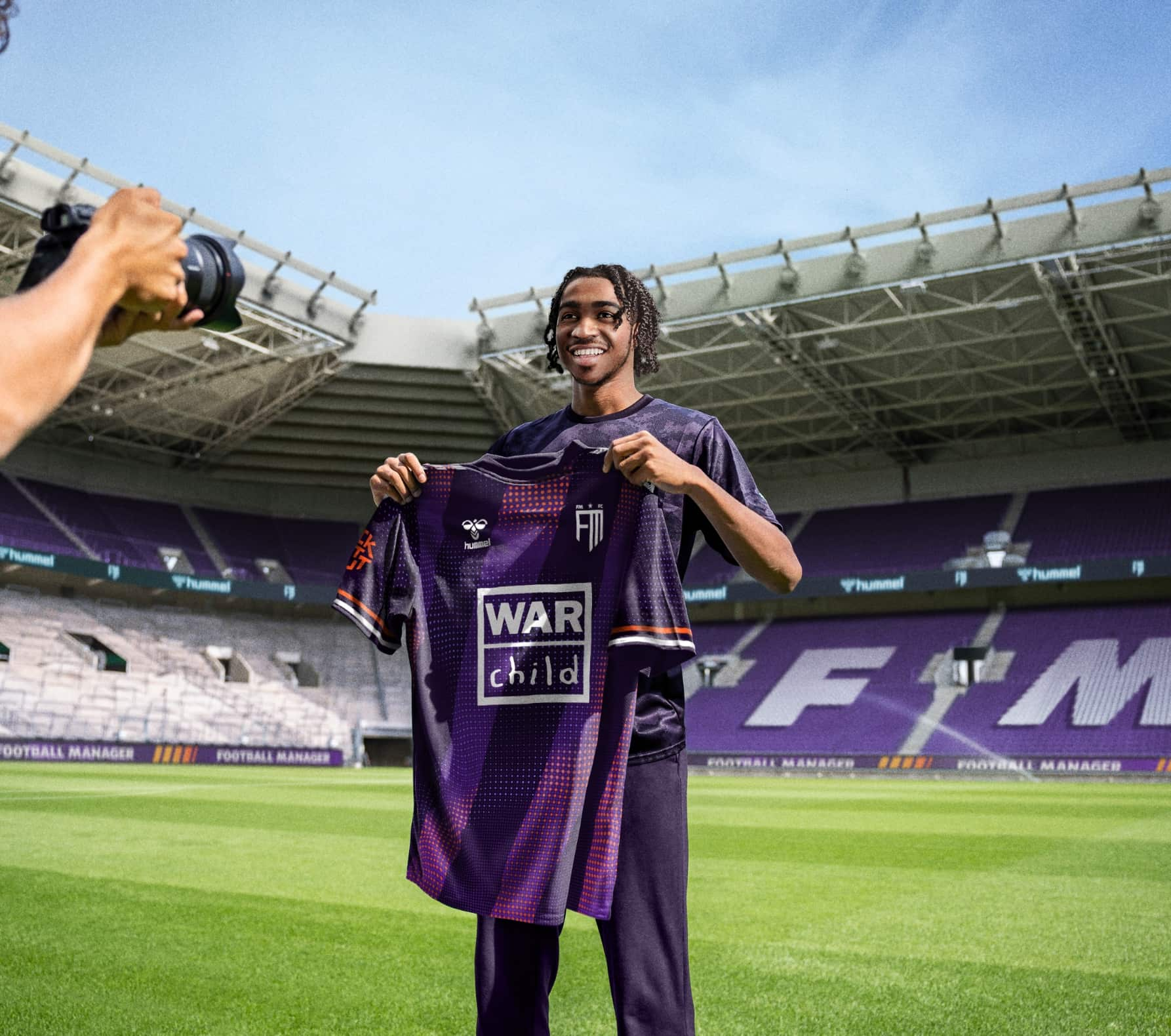 JOIN THE SQUAD
GET REWARDED
Sign up for FMFC to get exclusive feature drops and game updates, personalised content, plus member-only rewards and incentives.