A Guide to the FM23 Touch Challenges on Apple Arcade
Not every football manager is able to start a job with a clean slate. Indeed, in many instances they take over at a club in less-than-ideal circumstances.
An excellent reflection of the real-life variety of situations that managers have to work with can be found in Football Manager 2023 Touch's Challenge mode. All six Challenges parachute you into a ready-made scenario that'll put your managerial skills to the test and perhaps give you some inspiration for your next long-term career.
Whether you're playing on iPhone, iPad, Mac or Apple TV, let's dive into the options waiting for you to explore on Apple Arcade.
All six Challenges come with a difficulty level setting, ranging between Easy, Normal and Hard*, and you can select any club of your choosing to undertake them with.
Should you complete any of them, you'll obtain the in-game achievement entitled 'The Challenge Master' and be placed on the specific leaderboard for that Challenge. Your place on the leaderboard will be determined by the difficulty level you've chosen.
If, by the time you've finished the Challenge, you are finding yourself right at home with the club you've chosen, you can continue on with that save as its own career after that point.
The Saviour Cometh
A common sight in every football season across the world is managers being drafted in partway through the campaign to help a club stave off relegation. That's the situation you'll find yourself in with this Challenge.
Taking over a team embroiled in a relegation battle halfway through the season, your job is simple: guide them to safety. Here, the difficulty setting affects the number of wins your team already has on the board when you become the manager.
Injury Crisis
Losing just one player to a serious injury can be enough to derail a club's campaign. Now, picture a situation where a club is without five or six of their most essential stars.
In this Challenge, you've got to find a system that suits the remaining players at your disposal and still allows you to meet the board's expectations in the league. The harder the difficulty level the more injuries you've got to contend with but if you're able to succeed, just think how good you might be when you've got those top names back in the mix.
Financial Storm
Much like the Challenge above, Financial Storm is a real test of your ability to manage in the face of adversity. In this case it's not injuries affecting your squad but rather your club's perilous financial position that's going to force your hand into some changes.
One way to reduce debt and cut down the wage bill is by selling off some of your most valuable assets and higher earners. On the normal difficulty setting, you'll take over at the beginning of the January Transfer Window. It's a different proposition entirely on Hard though, as then you'll come in at the end of the month and with no real time to master the transfer market.
The Invincibles
Unlike the majority of the other Challenges, The Invincibles is one that puts you in charge of a club where everything is going well. In fact, you're now the manager of a club that's on a pretty long run without defeat.
Have you got what it takes to take them to the end of the season unbeaten, cementing your place in history in the process?
Top Division Underdog
Promotion is a tricky thing to manage because a club is going from being a big fish in a small pond to being a small fish in a big pond. You're going from winning most games and being the favoured team in most games to being a massive underdog scrapping for every point you can.
You might have to play in a less attacking manner than you'd like, instead of sitting on the back foot and trying to hit teams on the break, but if you can maximise your strengths, you'll find that you definitely deserve your place in the top division.
Unrest at Home
Whenever you set foot through the doors of a new club, you're not going to be popular with everyone. Whether it's because of the way you want to play or because you're simply just not the same sort of character as your predecessor, it's likely that some of the first team squad won't be too happy with your appointment.
This Challenge will put your ability to handle the dressing room and the inevitable egos within to the test. Can you avoid being sacked before the end of the season by matching the board's expectations?
Armed with this breakdown of FM23 Touch's Challenge mode, it's time for you to put your managerial skills to the test on Apple Arcade**. Follow us on social media @FootballManager and let us know how you got on.
*Some Challenges difficulties are only Normal or Normal/Hard.
**You can sign up for one month's subscription to Apple Arcade completely free at any time. After that it's just £4.99 a month to gain access to FM23 Touch and more than 200 other games.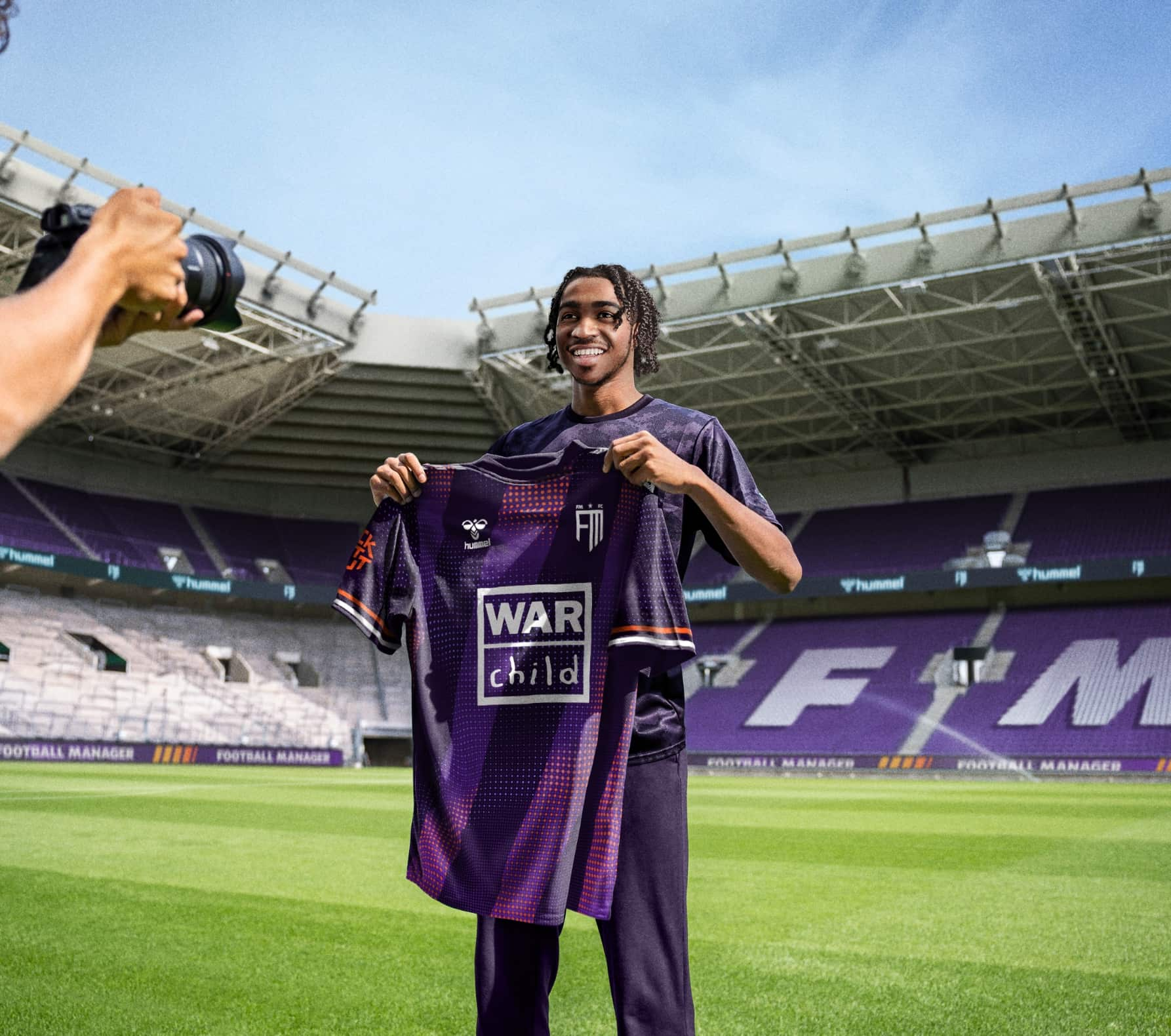 JOIN THE SQUAD
GET REWARDED
Sign up for FMFC to get exclusive feature drops and game updates, personalised content, plus member-only rewards and incentives.
Explore Our Features Roadmap