AS Roma Let's Play | Part Eight | The finale
Four games, games more like cup finals, games with so much importance, this is what we play Football Manager for. We have breathing space in the league, but things can change quickly we can't be complacent or naive.
This table looks like this as we head into the home straight. We've secured European Qualification but, who cares about that right now?
The first hurdle in this four game series is represented by Bologna.
Bologna (H)
The game's dull, like really dull, it's tense and cagey. We're pretty slow to second balls and not even keeping possession well, something that we've done automatically all season. After an hour we make a triple change, we can't settle for a draw, we can't assume that the title is all wrapped up, not yet anyway.
We throw on Dzeko, Perotti and Coric who seem motivated. The latter wins a penalty just minutes after arriving, a spot kick which Perotti slots home via a goalkeeping error, but we won't worry about that.
Before we have the chance to screenshot the celebration, we find ourselves level again, Bologna get forward from the restart, find Nicola Sansone who dispatches a shot right into the very top corner, the upper 90, as some might say. A devastating finish, almost worth applauding actually, almost.
Once we stopped slowing down and speeding up that replay (I mean just look at the net bulge) we got back to work, moving the mentality to attacking and encouraging overlaps. On the 84th minute, Perotti gets in front of goal again, this time at the back post thanks to a Zaniolo cross, as the Italians regain the lead for us. Cheers lads.
We've said it a lot throughout this journey, the key to this team is its depth and versatility, Perotti coming off the bench to win the game for us proves that once more.
Full-time: Roma 2-1 Bologna
The toughest game in our run-in is the one up next, another taste of the Rome derby as we face Lazio. An opponent who would love to put us off our stride, our mission.
In fact, because Juventus dropped points in their 35th fixture, we had the chance to wrap up the title on derby day, the narrative. The sweet sweet narrative.
We're hit with a few knocks and yellow-card pile-up suspensions. But we're still able to field a strong XI, we're just one game away from completing this challenge. It all feels like a strange dream, it's actually happening.
Lazio (A)
The first half passes us by, it's very nervy, the stakes are high and it seems both sets of players aren't sure how to react to such pressures.
After the break Dzeko finds some space on the edge of the box and nods the ball down to Kluivert who fails to hit the target, we thought that was the breakthrough, the moment. The Martin Tyler snippet. We just need a goal… just one.
Ah.
Lazio's midfield maestro Sergej Milinković-Savić puts his name in the hat for goal of the season here.
Ciro Immobile adds a second soon after, a goal which represents his 31st of the season. THIRTY ONE. Today just isn't going to be the day, is it?
"CANCEL THE PARADE"
We have to quickly forget about that, although we both know the fans won't. Our neighbours are undefeated in this season's Rome derbies.
Full-time: Lazio 2-0 Roma
That hurt.
Cagliari (H)
With two games to go, we need just one win to secure the title, to dethrone The Old Lady. Sacco Incombente can write his name into Italian history here, against the odds.
The boys are in prime condition, there's something oh so satisfying about those green condition wheels. We're about to put out what we consider our best XI.
We've done our job, given the motivating team meeting, adjusted the instructions towards a quick, attacking style. It's over to the players now, those majestic little Romans.
After just six minutes we are given a gift. Our captain Daniele De Rossi steps up, the unsung hero of this campaign, in what could be his last appearance for Roma – back of the net.
Our celebration this time around wasn't from jubilation, there were no fist pumps or high fives. We needed concentration, like two index fingers to the temple. "IT'S STILL 0-0".
*SIGH* considering we had such a lead at the top of the table going into this run-in, we're really making it hard for ourselves. Pavoletti gets in behind after one ball over the top and finishes with aplomb.
We don't hold back at half time, we simply cannot NOT win this game. We're not letting this go down to the last game of the season, we cannot deal with the anxiety that brings.
Kluivert and Pellegrini miss good chances straight after the restart and we start to think it just might not be our day. That was, until, Edin Dzeko stepped up to the plate, climbing highest from an Ünder corner to nod home from close range.
This goal represents a huge sigh of relief, and the highlights that follow are rather uneventful, our attempt to slow the game down and shifting to a balanced mentality seem to have worked a treat.
Full-time: Roma 2-1 Cagliari
Ladies and gentlemen. We did it. We actually did it. If you rewind to episode one, even episode two, it didn't seem possible, we were so far adrift early on. We were wondering if aiming for the title was even realistic.
We showed unbelievable levels of consistency throughout the season, keeping our heads while all around us were losing theirs. We're genuinely chuffed.
Roma's first title since 2001, breaking Juventus' run of seven straight championships.
The last game of the season is a party, it's 20th vs 1st with the fate of both teams already sealed. The perfect occasion to give minutes to some backup players while waving farewell to Daniele De Rossi.
Empoli (A)
Go out there and have fun, chaps. You've earned it.
Not this much fun… you still have to run around. At least pretend to be bothered. 1-0.
We get one back before half time thanks to a sweetly struck El Shawaary volley, and Kolarov puts us in front shortly the restart. 1- 2. CAMPIONI CAMPIONI.
Empoli hit one back to level up once more on the 50th-minute mark with a wonderfully hit from 25 yards. 2-2. if only they'd show this much fight earlier in the season… although, our boys are probably still hungover from the celebrations, to be fair.
They then had the cheek to retake the lead in the 68th minute to further illustrate that end of season games are truly bizarre. 3-2. We're on the beach sipping cocktails, who cares about winning football matches, we're too busy polishing our trophy.
Patrik Schick equalises instantly and we can't even keep up with proceedings any more. 3-3.
Hang on, Empoli have retaken the lead again again again. For the third time, we think. It's 4-3 and we're just not sure what's happening, it's a bit like a lucid dream. We don't have control of what's happening but we're just trying to enjoy it.
We sub on a couple of our more senior and in-form reinforcements but it's not enough to add yet another goal or two to this game.
Full-time: Empoli 4-3 Roma
Bottom beat top but, once again, who cares? We've done it, we can't overcome Empoli on this occasion but we're the ones with the medals.
Interestingly, those four goals for our opponents represent 19.04% of their goals for the season. Football is bonkers and absolutely brilliant.
Here's the final table, at doesn't it just look spectacular.
And our individual numbers are a wonderful sight too. It's almost impressive that we won a league title without one outright top scorer we truly shared the goals around and it's great to see. We were able to keep everyone happy, confident and bang in-form.


Special shout outs to Justin Kluivert, Cengiz Ünder,Lorenzo Pellegrini and Nicolo Zaniolo. It was always our aim to mould the team around these wonderkids and not only did we make it happen, but they stepped up, every single time.
In award season we were recognised, which is always a great feeling in any iteration of Football Manager.
In his one and only year in football management Sacco Incombente succeeded beyond expectation, fulfilling our wild dream of winning the title. Sacco can now ride off into the sunset with nostalgia, memories and a medal around his neck. Or maybe he'll just go to China, he loves a pound note.
Thanks to anyone that's followed this journey, and it has been a journey, from outsiders to challenges to winners, all within the fabulously topsy-turvy world of Football Manager. Write your own story now, it's a lot of fun.
You can find a link to all previous Let's Play parts, here.
Sacco Incombente, over and out.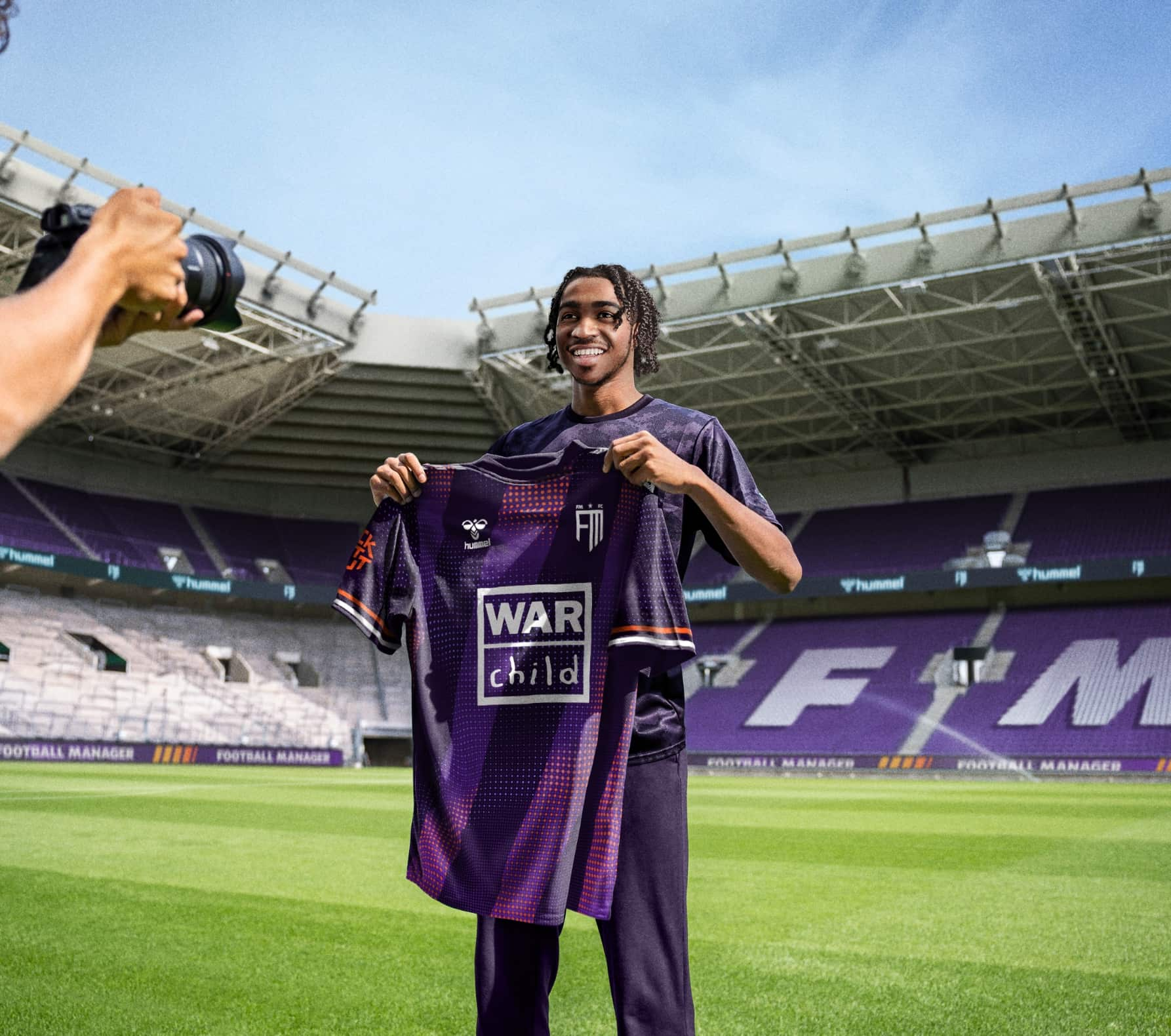 JOIN THE SQUAD
GET REWARDED
Sign up for FMFC to get exclusive feature drops and game updates, personalised content, plus member-only rewards and incentives.
Explore Our Features Roadmap