AS Roma Let's Play | Part Seven
We left off after a disappointing draw at home to Udinese, the second draw in just five games. Luckily for us, Juventus have been stumbling too, dropping points both at home and on the road.
As we rejoin the save here in April, the Old Lady have just lost again, meaning a win in our next tie at Atalanta, could see us go six points clear. We have no idea what's happening in Turin, but we're all for it.
Unlike in recent seasons, Atalanta here have been struggling, they've occupied the relegation zone for far too long and have gone through some managerial changes too.
Atalanta (A)
We take the lead early on through Justin Kluivert who adds a second in the 80th to wrap up the three points. Other than a couple VAR stoppages there's little to note in this one – other than us being back to our very best.
Full-time: Atalanta 0-2 Roma
Six-point gap with eight to go...
We've been fortunate enough to rotate for large parts of the season, a great way to keep things fresh while keeping the squad happy and giving minutes to developing players. But we're in crunch time now, we can't be too nice in times like these. Kluivert and Ünder are clearly the first choice wide-men, they've not only impressed but they've been consistent in recent times too. Kluivert has the composure of his father with the raw, natural unpredictability of a young talent with freedom and bags of confidence.
In midfield, Zaniolo and Pellegrini are the two that roam. With the versatility to perform different roles, they can fulfil every task that modern midfielders need.
It's a toss-up between Nzonzi and De Rossi for the Half Back spot, their individual attributes and experience are a great asset to the side. The back five picks itself bar the one to partner Manolas with us giving minutes to Jesus and Fazio all season who have both stepped up to the plate. The output from Florenzi and Kolarov going forward is a huge reason why we are where we are in the league. Great assets to have going forward.
Milan (H)
With that team settled for 'the run in' we head to a late kick-off against Milan, who sit fifth in the table. Once again, Juventus drop points before we play, this time to Napoli who seemed to have it easy against the Champions, whose crown was falling quickly.
Milan take the lead in the 12th minute, somewhat against the run of play as Bakayoko drills one past Olsen on a swift counter attack. In fact, that was their only shot on target all half. Football, aye?
We hit them with an aggressive team talk, do they even want to win this match? We'd happily take a nervous draw right now.
We kick start the second half and it doesn't seem like the team talk worked much at all to be honest. We very quickly shipped in another goal, and then another and another as Cutrone grabs a six-minute brace.
It's a disaster and we have no idea what really happened. We look great on the match stats, but that's not really how it works, is it?
It's a good thing teams around us are crumbling too.
Full-time: Roma 0-4 Milan
Sampdoria (A)
We need to bounce back away to Sampdoria next, we still have a chance to extend our lead at the top.
Justin Kluivert gets us on our way with a wonderful solo effort, his 10th goal of the season and a massive sigh of relief from us behind the keyboard. The Dutchman got his 11th shortly after and we start to feel like we have one hand on the title…
Full-time: Sampdoria 1-2 Roma
7 points clear. SEVEN. SETTE.
*Hyperventilates*
Fiorentina (H)
We host Fiorentina next who sit 6th in the table, a team that very much represents a banana skin. The type of team who have been tripping up Inter and Juventus before us.
Our Romans go 1-0 down thanks to a Pjaca goal, the Juve loanee helping out his parent club. And it isn't long before Simeone jumps in on the action too, we're two down before half an hour. We're certainly not looking as stable as we once were.
"AS Roma are sinking without a trace"
The commentary line was one that no player wants to see and perhaps it was premature as Fazio meets an Ünder corner to sneak a header past the near post. Game on.
We try tactical changes, attacking substitutions, shouts, but nothing seems to get through the purple wall that stands in our way.
In fact, all it does is give the opposition more time and space in behind, space that Simeone exploits to double the lead with a third goal for his side. Before we have time to tweak any more instructions… it's four.
We start to panic.
From the restart we get one back (we can barely keep up either) as Schick gets the sixth goal of the game. We don't have time to get anything from this game and to make matters worse Cengiz Ünder hobbles off prematurely with a knock. Surely, we can't lose the league from here?
"SCOUTS, BRING ME GIOVANNI SIMEONE AT ONCE"
Full-time: Roma 1-4 Fiorentina
The sooner we forget about that game the better, we just conceded eight goals in the last two home games, but, you know, who's counting? At least we have an easy game up next…
For the first time since the early days of this series, we're arguing about tactical approaches. Sacco Incombente is a risk taker but with so much on the line, away from home, surely, it's wise to play for the draw? This is a heart vs head moment. It very much feels make or break.
We elect to play on Defensive from the off, with a much deeper defensive line and line of engagement. Hopefully, this allows us to hit the opponent on the break the way we've been in recent home ties. With Patrik Schick up top, we certainly have speed in behind.
Juventus (A)
We take the lead early on through Manolas from a whipped cross to the back post for our centre back. But, hang on a minute, it appears that referee is making some sort of gesture in the corner of our eye and the robot overlords rule this one out.
We looked… shaky, again. Perhaps the defensive approach wasn't the way to go, so against our original philosophy that's got us this far. Maybe it unsettled our squad.
It was only a matter of time before we conceded a chance, one that fell to one of the most clinical players to ever don a pair of cleats. 1-0 CR7.
We switch up our usual tactic, mentality and instructions. It may be a little reactive, but we do it, desperate times and all that.
We're rewarded. We probably can't take credit for the absolute worldie that Pellegrini scores here, we didn't teach him that on the training ground, but what a weapon he's been to us in this campaign. Nine goals so far this season, each one more beautiful from the last. Oh, how we all wish we had both power and finesse in our right boot.
Highlights tick by while we're still celebrating that wonder strike, and as the time slowly expires a wave of relief descends over us, this could well wrap up the title. Yes, that's right, the actual league title.
Full-time: Juventus 1-1 Roma
There're four games to go, four cup finals as far as anyone associated with AS Roma are concerned. That result also brings European qualification, but we're not concerned about that are we? We have bigger fish to fry.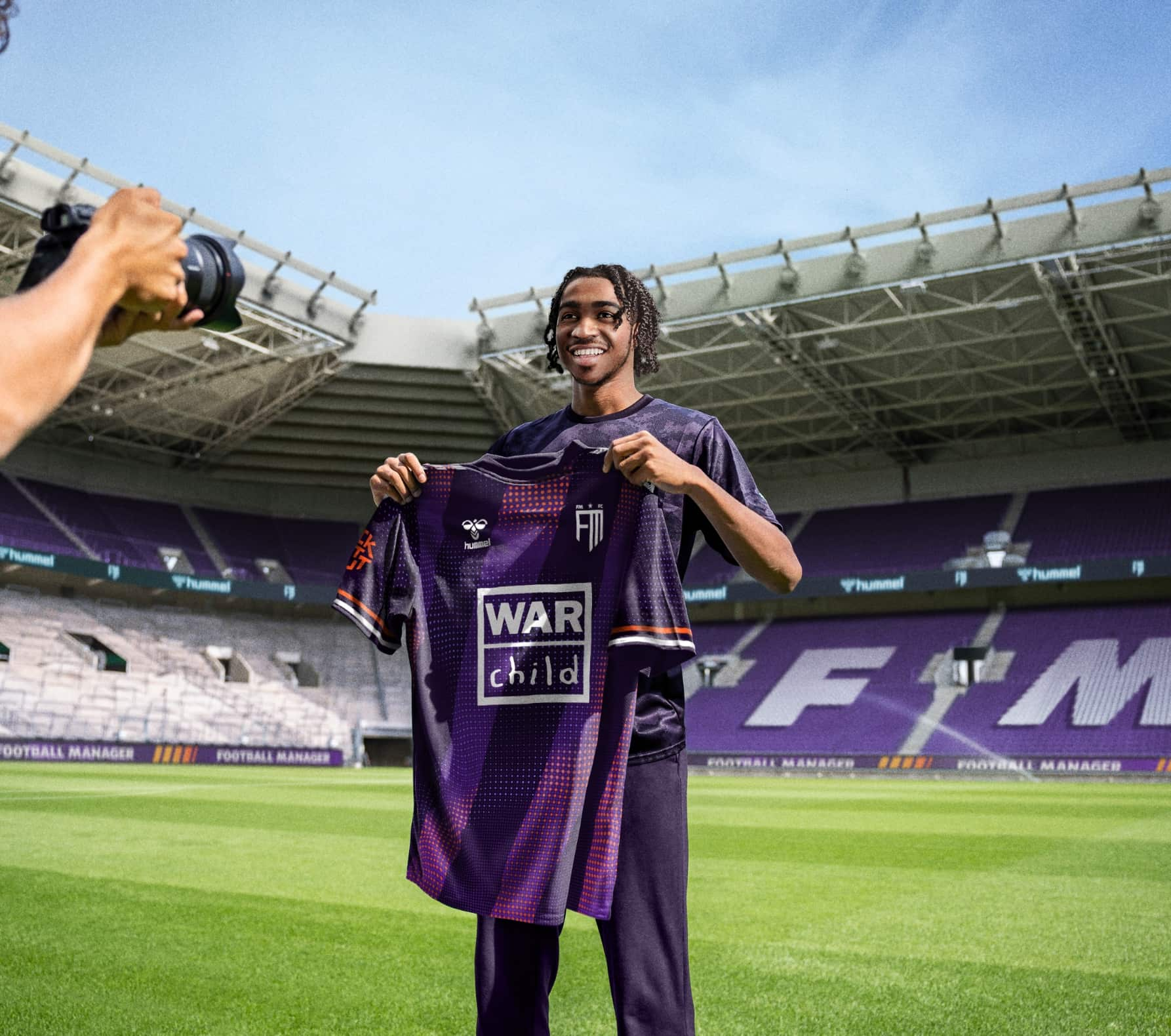 JOIN THE SQUAD
GET REWARDED
Sign up for FMFC to get exclusive feature drops and game updates, personalised content, plus member-only rewards and incentives.