Five Steps to nail promotion in FM22
Promotion is one of the biggest highs you can experience when playing Football Manager. We've all been there, though, when you think a season is going swimmingly and you're dreaming of challenging the clubs in the division above before your team's results suddenly fall off and you're left thinking about what might have been. Here are five tips to help you convert a good start into a successful, promotion-winning campaign.
Stick to your guns tactically
During the season, just like other managers would in real life, AI managers in FM22 will suss out your tactical approach and adjust theirs accordingly to counter you. You might have beaten them 4-0 when you met the first time, but with those tweaks on their side, the reverse could end in a draw or even a momentum-crushing loss for your team.
We've often seen managers experience those results and immediately rip up their tactic and try to build something completely different. While that can work, it's not a sensible move. Overhauling your tactic will overload your players with information in the final weeks of the season, a time when it should be business as usual.
Instead, to stay ahead of the curve in the run-in, stick with what made you successful in the first place but make some small, informed tweaks to your team and tactic. Watch some games on Extended Highlights if you have the time and make use of the Data Hub to see what's still working, where issues are arising and the potential fixes available to you. It could be that changing one Role or removing one Instruction could be the difference between you staying on track and dropping into the play-offs or out of the mix entirely.
Develop a shutdown tactic
We all know the fear that sets in when a highlight starts in the dying minutes…
While it's always great to play attacking football, conceding late and dropping points because you committed too many players forward can really hamper your good work earlier in the season.
Many of you will already have done this but an essential step in sealing your promotion place is the development of a shutdown tactic that you can employ for the last 10-15 minutes of a game.
This secondary tactic should be quite similar to your main set-up in terms of shape but its primary focus should be on shutting games down and converting leads into wins and stopping draws from becoming late losses. Think about dropping the tempo, reducing your pass length to keep better hold of the ball, and, of course, timewasting. As with all tactical approaches, doing this won't make you unbeatable, but it should stop dropped points from becoming a habit.
Train the team wisely
One of the biggest blows to any promotion bid is a run of late injuries, as these can force you to make multiple personnel changes at a time when you want to put your best team out in every game. Training is often one of the biggest causes of these injuries, so make sure you're training smarter and not harder as the season draws to a close.
How you train your players early in the season is not the same way you should be training them come the business end of the campaign. At the beginning, the focus is on building up fitness and restoring tactical familiarity. By the end of the season, those things should be at a high level, so instead it should all be about doing the basics and keeping the team ticking over without overworking them.
Physical sessions like Endurance, Resistance and Quickness should be off the table in the final weeks. As should the use of bonus sessions – you need to ensure your players are getting enough rest time every day. One thing worth including, though, are Team Bonding and Community Outreach. These sessions boost the squad's morale, something essential at a time when nerves are high and there's a lot on the line, but keep them grounded and focused on the ultimate objective.
Use the Medical Centre
In tandem with a wiser approach to Training, another key tool in helping to reduce injuries in the final weeks of the season is the Medical Centre.
An underutilised area of the game, the Medical Centre will show you the physical toll recent games have taken on your players and who is in danger of picking up a knock. Seeing that your star box-to-box midfielder's recent lung-busting performances have put him in the 'Very High' risk category for an injury could allow you to rotate and rest him for an upcoming game rather than being forced in an agonising, enforced change just minutes into his next appearance.
While you don't want to make changes for the sake of making changes, using the full depth of your squad during the run-in is a sensible strategy. You never know, a player your rotate in might prove themselves an unlikely hero…
Take it one game at a time
You've looked at the table and seen you've only got eight games left. You open up the Schedule to see who've you still got to play before the season ends.
Your brain goes into overdrive. You start thinking about how many points you need, how many some of your rivals can get, which games are 'easy wins'.
Stop it. Put the notebook and calculator away.
While this is easier said than done, the best thing you can do during the run-in is just focus on the next game. Nothing can be taken for granted and no result is guaranteed. By taking it one game at a time and not looking too far ahead, things should fall into place all by themselves.
Hopefully these tips will keep you on the straight and narrow path towards promotion in the coming weeks and months. Let us know how you've got on via our social media channels.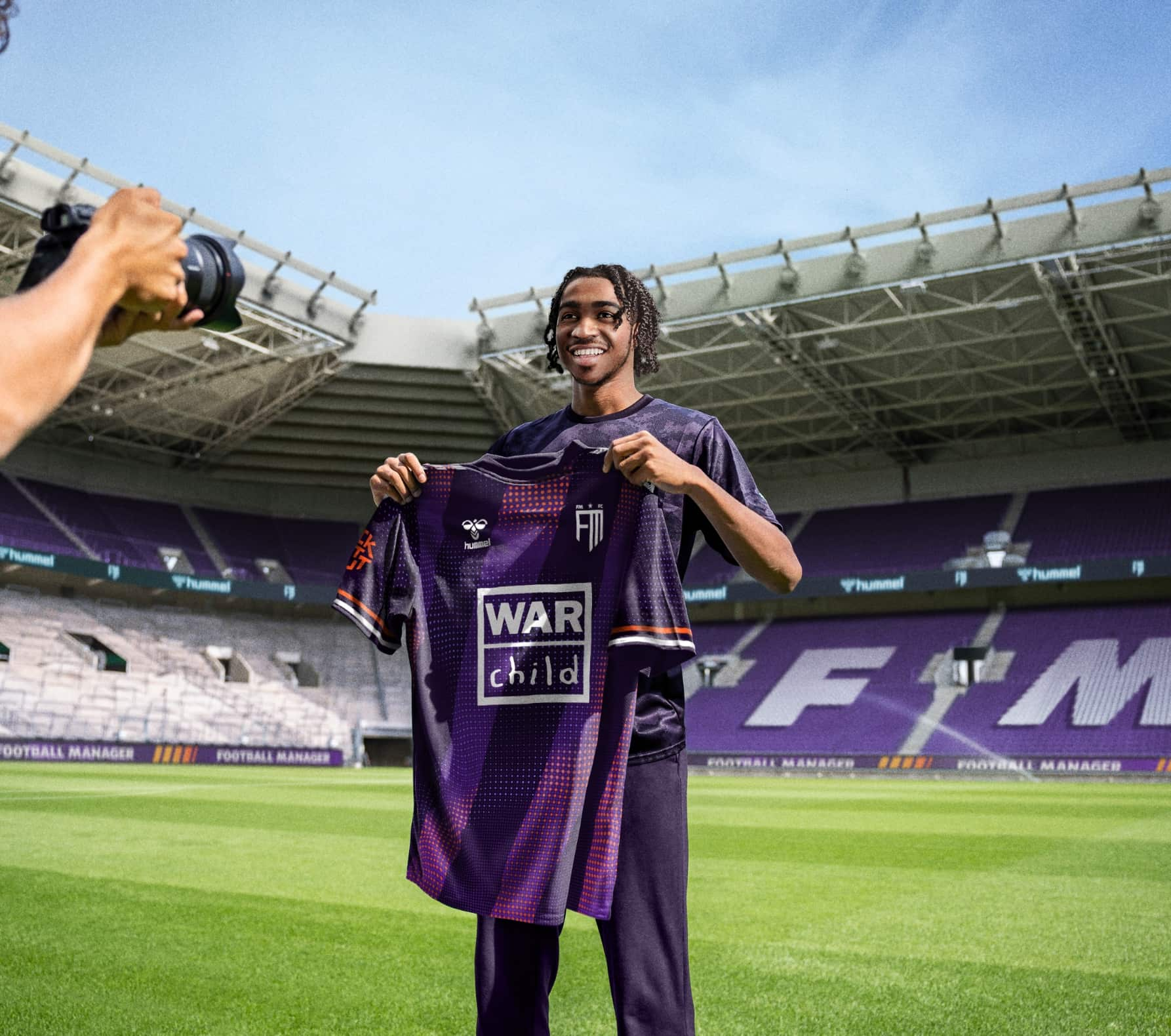 JOIN THE SQUAD
GET REWARDED
Sign up for FMFC to get exclusive feature drops and game updates, personalised content, plus member-only rewards and incentives.