A Guide to International Management in FM21
As most footballers will attest, there's quite nothing like the joy of representing your nation; every sweat-drenched shirt and every tear shed (of happiness or hurt) in the name of your country means more. Rock's End FM breaks down international management in FM21, allowing you to lead your nation to glory and a place in immortality.
Setting up the save
Most people probably don't often set up a save with the sole intention of managing a national team. However, if you are, you might wonder how to set the save up in order to have the best chance of taking the ultimate prizes home. Well, it largely depends on which nation you're managing.
When initially looking for a nation to take charge of, you'll have your pick of the biggest sides in each region. However, sometimes you'll want to try and take one of the world's minnows to international glory. To do so, you'll need to adjust the database settings.
Under the top-right dropdown where you choose a small, medium, or large database, you'll see 'Advanced…'. Selecting that will allow you to create a custom setup and enable one of the smaller nations, like Montserrat or Laos. The options in the advanced section can allow you to load all the international players in the game but our focus is on the nations. Select the one you want from the dropdown menu, and then check the relevant boxes to add all the players from their country, including those from non-playable leagues. Once this is done, it's a case of picking the leagues you want loaded and then cracking on with it all.
A global summer of football ?

It's been great to see so many take up national team management in #FM21 in the last month ?

What's your proudest international achievement? pic.twitter.com/XUG5LGOUf5

— Football Manager (@FootballManager) July 14, 2021
For countries with a strong domestic league, it may prove enough to load up just your home leagues, particularly the first and second tiers. However, if that's not the case, find out where your biggest names are plying their trade. South American countries, for example, often have their biggest stars and up-and-coming names playing in one of the top five European leagues, so they should be loaded as well.
The International Management Basics
Once you've created your save, the first thing to understand about managing a national team is that it's nothing like running a club side, to the point that even the menus and options are different.
The first and most obvious absentee from international management is the transfers menu. As a National Team boss, you can't change your fortunes by going out and making a statement signing for your squad, but you also don't have to worry about getting those vital signings over the line (or securing work permits). Instead, you must rely on the quality available from the nation you've chosen to manage. This is shown in the National Pool menu.
The National Pool effectively groups every player that you, as national team manager, keep an eye on. Every player that you consider useful for any of the national sides (often Senior Side, B Side, Under-21, Under-20 and Under-19) will be in the national pool, ready to be called up.
Scouting
When checking your Staff you might notice that you only have coaches and managers. We can explain the lack of any medical personnel since any long-term injuries will be dealt with by the club owning the player, but where are the scouts?
The answer lies, once again, with the international game's rather free calendar. In a club career, your coaching staff are tied down, working week in, week out with your squad. When managing a national side your coaching staff are available most weeks, so it's often them who do the scouting.
In the Scouting menu, you can ask any of your coaches to look for players to add to your National Pool by any number of criteria. You can even look for players who can represent the country and haven't yet declared for it. That is particularly useful for countries with smaller talent pools or with many cases of dual citizenship.
They will also provide reports on the performances of the players listed in your National Pool, suggest matches you can watch to see the player in action, or travel to the matches themselves and provide you reports on how they played.
Placing any player in any of your squads will give you a complete look at their attributes, so long as you've included them in the National Pool. Using your scouts to find new, previously undiscovered talent is vital, particularly with smaller nations. To take them to the next level and rise up the world rankings, you need to find the right players, and also identify the next generation of national heroes as they're coming through.
Tactics
Another key difference between club and international management is the way you need to approach tactics. When you're managing a club, the world is your oyster when it comes to tactics; you coach your players every week to make sure they understand your complex approach. If one player doesn't quite fit with your system, you can work with them so they learn a new position, add a trait to their game, or work on a particular skill deficit. If nothing else works, you can go and sign a better alternative in the transfer market.
With National Teams, you can't; you're limited by the players at your disposal. If your nation has produced an abundance of skilled strikers but not a single capable centre-back, you have no easy fix for it. As such, the national team manager has to be a bit more pragmatic. Whereas the club manager can fix these issues on the training pitch or the negotiations table, the National Team manager has to deal with it on the tactics board.
You have to take a look at your National Pool and figure out what's the best team you can build out of the cards you've been dealt. Positional issues are common. A world-class left-back isn't of any use to you if you don't have a decent right-back to make a complete back four. It's important to understand how each player will fit in your team, and whether you can include them at all. A good team is not a collection of the best players but a group that collectively brings the best out of each of its members. As I'm sure you've seen this summer, balance is often a nation's best weapon.
Another issue to take into consideration is tactical familiarity. With no training and only a handful of games across the season, it can be a real challenge to build up the player's knowledge of your tactics. That's is why you have to be sure that you're building a style which your players, particularly your best ones, are comfortable with from the beginning. Chopping and changing too much can be break your rhythm and prove disastrous in the big moments.
Using players in their natural positions, and in roles that suit their Attributes, will make for an easier transition from their club football to the international game. If you're forced to use a player in an unusual position, be sure to build this familiarity up over a longer period, allowing matchday experience to aid the development.
Stability and pragmatism are the name of the game for an international manager. Finding the correct players, and the right style, should be your focus.
Extra tips
Treasure Friendlies
International friendlies might not always be super popular with the fans but for national team managers, these are vital. As I've noted throughout, you don't get that many chances to see your boys in action together, so the opportunity to send a team out there and watch some action is thrilling in itself. You might have finally managed to enlist that dual nationality player you've been tracking for months, and you want to see them pull on that national jersey.
Moreover, friendlies are an opportunity. Improving your usual core's tactical familiarity is vital, and I always try to use every possibility I get to put the team out there and build on the work we're doing. Additionally, friendlies also give you the chance to try untested players.
Manage the Youth Sides
This might sound counter-intuitive, but I've found that taking control of the youth teams really brings a new dimension to it all. The international game can feel like quite a drastic change of pace from the frantic rhythm of club management. If that's your case, try taking over different levels of your national team. All of a sudden, you'll be managing three or four teams at the same time, keeping up with several lists of players at various age groups and playing in a number of different competitions. Even more than at club level, you're in a position to nurture players up from the Under-18s and create a pathway for them to shine on the world's biggest stages. You get to manage the squad through transitional changings of the guard, deciding which of the established names won't get the call, and who will take their place.
Big Tournaments
The one we're all here for. Managing a national team can be hard, and it's always a different kind of challenge, but we all do it dreaming of lifting that big, shiny trophy. You only get one chance every couple of years, so how can you do it?
It takes a talented squad, a smart tactic and a bit of luck, but you also have, unsurprisingly, a big role to play. Tactically, I'd stick with the set-up and the core of players that have done it for you throughout qualifying and in the friendlies. An untimely revolution can ruin your familiarity and any useful partnerships you've built over your time at the helm.
On the pitch, with matches coming fast, the key is maintaining fitness. Rotate your squad when you can so your players keep fresh. During the matches, watch out for players getting tired and make smart use of your subs. If your tactical style is particularly demanding, be attentive as to when and how to push, and don't hesitate to bring the curtain down on a match when you're in position to get the result you need.
International management is an entirely different challenge within FM21, one that brings its own tests and doubts. But if things go your way, you'll put your name in history... or FM history at least.
Happy (international) managing,
Rock's End FM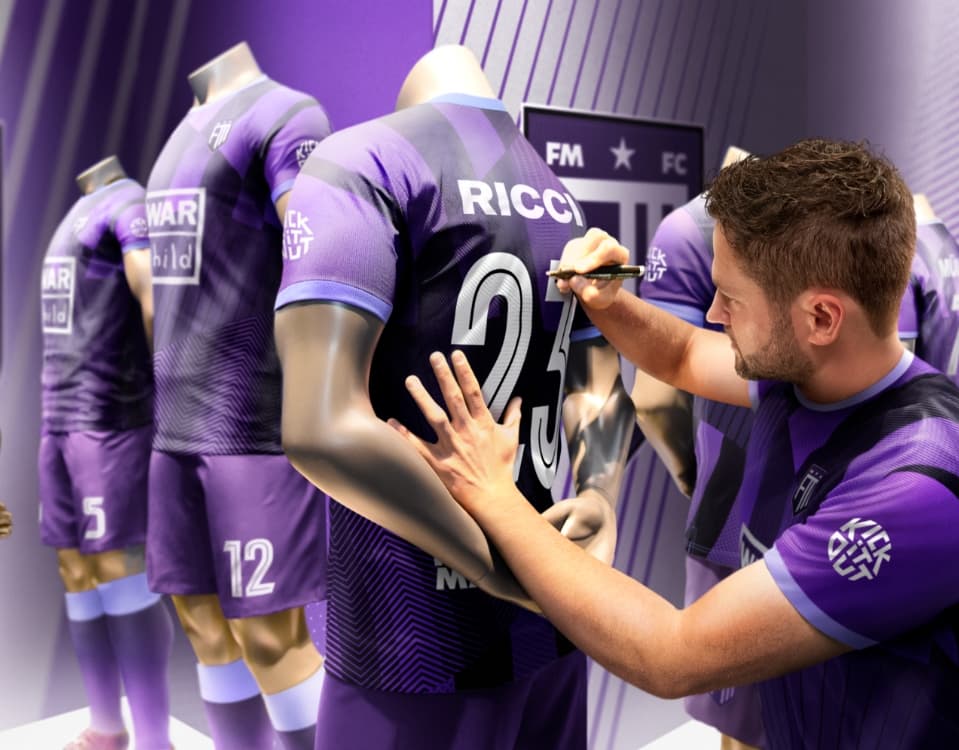 JOIN THE SQUAD
GET REWARDED
Sign up for FMFC to get exclusive feature drops and game updates, personalised content, plus member-only rewards and incentives.
Join the
squad