FM23 Main Data Update Now Live
The Main Data Update for Football Manager 2023 (PC/Mac) is now live, complete with updated squads following the recent transfer window*.
The Main Data Update is also now live on FM23 Console (Xbox, PS5), FM23 Touch (Apple Arcade and Nintendo Switch™) and FM23 Mobile (iOS/Android).
More than 3.7m database changes are incorporated within the Main Data Update, including alterations to the Current Ability levels of thousands of players around the world based on their real-life performances in recent months.
We have already detailed in our blog dated February 20th how the tragic events in Turkey and northern Syria are being handled in-game.
This update also contains fixes and improvements across multiple areas of the game. All gameplay adjustments will take effect in current careers, although you will need to begin a new save game to take advantage of the data updates.
Changes in the 23.3 update include, but are not limited to:
• Stability and crash fixes
• Fixes to reduce mistakes from bad touches in certain areas of the pitch
• Fixes to defenders not preparing correctly for crosses in certain situations
• Improvements to defender reaction to long through balls
• Tweaks to make attacking players move quicker to support counter-attacks
• Improvements to how AI managers use different midfield role combinations
• Improvements to central defender and defensive midfielder positioning from long goal kicks
• Improvements to how attacking wide players track back when defending
• Fixes for defending wide indirect free kicks at the edge of the area
• 'Header won' statistic now only counts contested headers
• Improvements to the Recruitment Focus logic
• Fixed cases of reserve or youth team tactics appearing blank in the Development Centre
• Tweaks to development loans for AI teams
• Improvements to fixture scheduling, particularly the frequency of consecutive home or away games
• Updated substitution rules across various competitions
For a more detailed list of changes, please visit our community forum. Please note that the update may go live at different times on each platform.
Most updates of this nature should download automatically but if yours doesn't, simply quit and relaunch Steam or the Epic Games Store to prompt it to do so. If you're playing via the Windows Store or Game Pass, you may need to manually search for the update.
You can manually check for updates on Xbox by hovering over Football Manager 2023 Console, pressing the menu button, navigating to 'Manage game and add-ons' and selecting 'updates'.
On your iPhone and iPad, apps that you download from the App Store are automatically updated by default. If there's an issue, you can update an app manually.
For FM23 Mobile players on Android, the game should update automatically. You can update manually by opening the Google Play Store App and tapping the profile icon. From there, tap 'Manage Apps and Device'. Apps with an update available are labelled 'Update available'.
For FM23 Touch (Nintendo Switch™), if you've enabled the Auto-Update Software option, the update should automatically install. If not, you'll need to ensure that the console is connected to the internet and then from the home menu, select the FM23 Touch icon to update it.
*Further data updates will follow in the coming weeks, covering transfers and player rating changes from later closing windows, including MLS.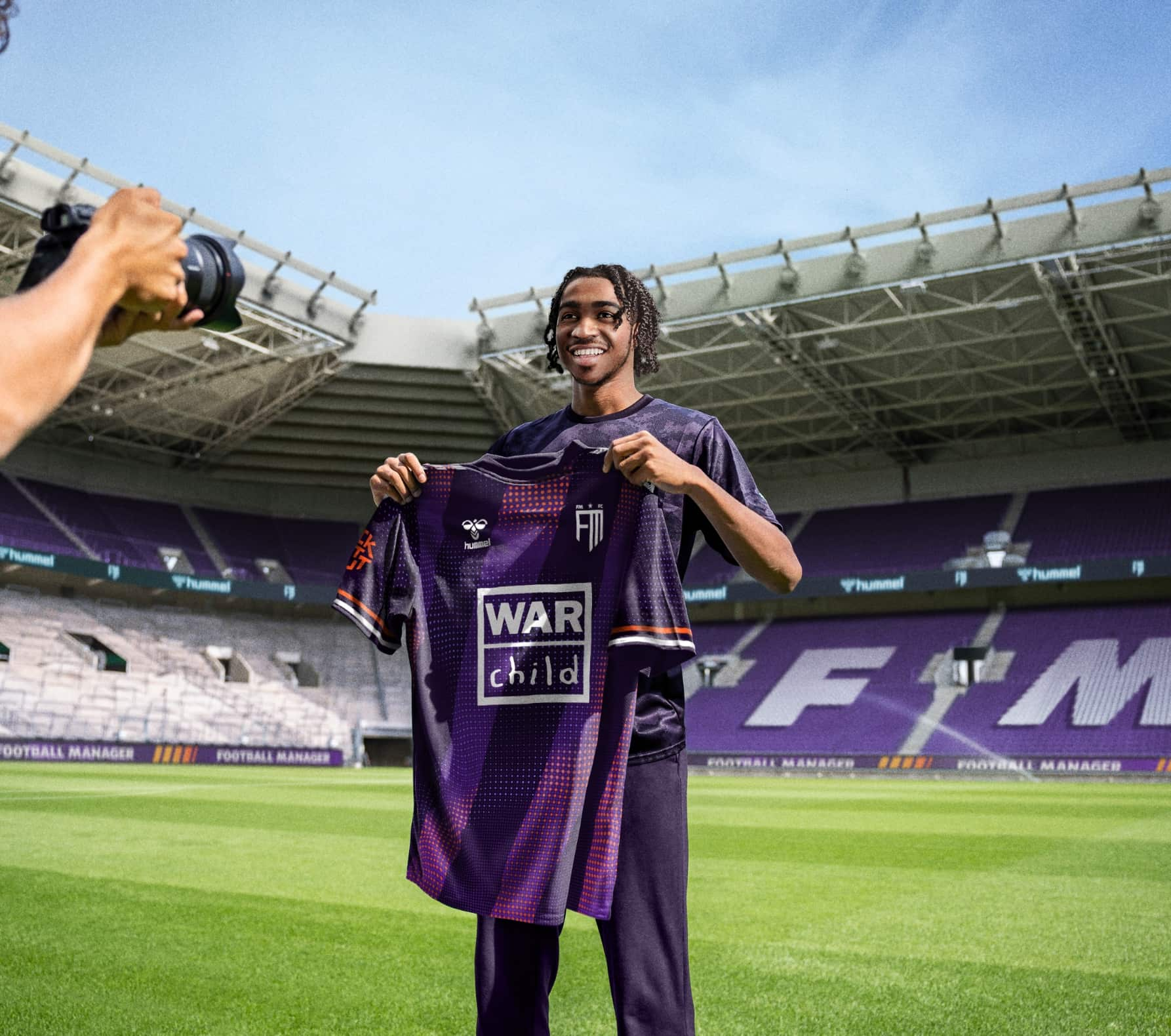 JOIN THE SQUAD
GET REWARDED
Sign up for FMFC to get exclusive feature drops and game updates, personalised content, plus member-only rewards and incentives.