FMFC 22 Away Shirt raises almost £30,000 for War Child
Our brand-new, limited-edition FMFC 22 away shirt football shirt in support of War Child – the specialist charity for children affected by conflict - has sold out in a matter of days.
Only 600 of these beautiful shirts were made available and they were all snapped up by our FMFC members, selling out in less than a week and raising almost £30,000 for War Child.
Although our FMFC home shirts remain a 'money can't buy' item, we wanted to create something that you could own and that would raise money for charity in the process. As such, for the second successive year we worked with the home shirt design team, Nomad, and manufacturer, Hummel, to produce a bespoke away jersey.
The design of this year's away shirt was determined by our FMFC members, who voted in a December 2021 competition. Of the three designs, it was Design B – Build the Momentum - that was chosen with 44% of the vote. Driven by the idea that all success in football is earned, the design explores typographic treatments inspired by hard work, progression, and a sense of movement.
Sales of last season's away shirt raised £20,000 for War Child, with all profits directly supporting War Child's single goal – ensuring a safe future for every child living through war. War Child aims to reach children as early as possible when conflict breaks out and deliver life-changing services and support in communities affected by conflicts to keep children safe and help them to heal and learn for the chance of a better future. All funds raised by the sale of this season's FMFC away shirt will drive this life-changing work. This year's figure of nearly £30,000 is a new sales record and helps ensure War Child will reach even more vulnerable children around the world.
Look out for more FMFC exclusives coming soon. Not a member yet? Sign up here.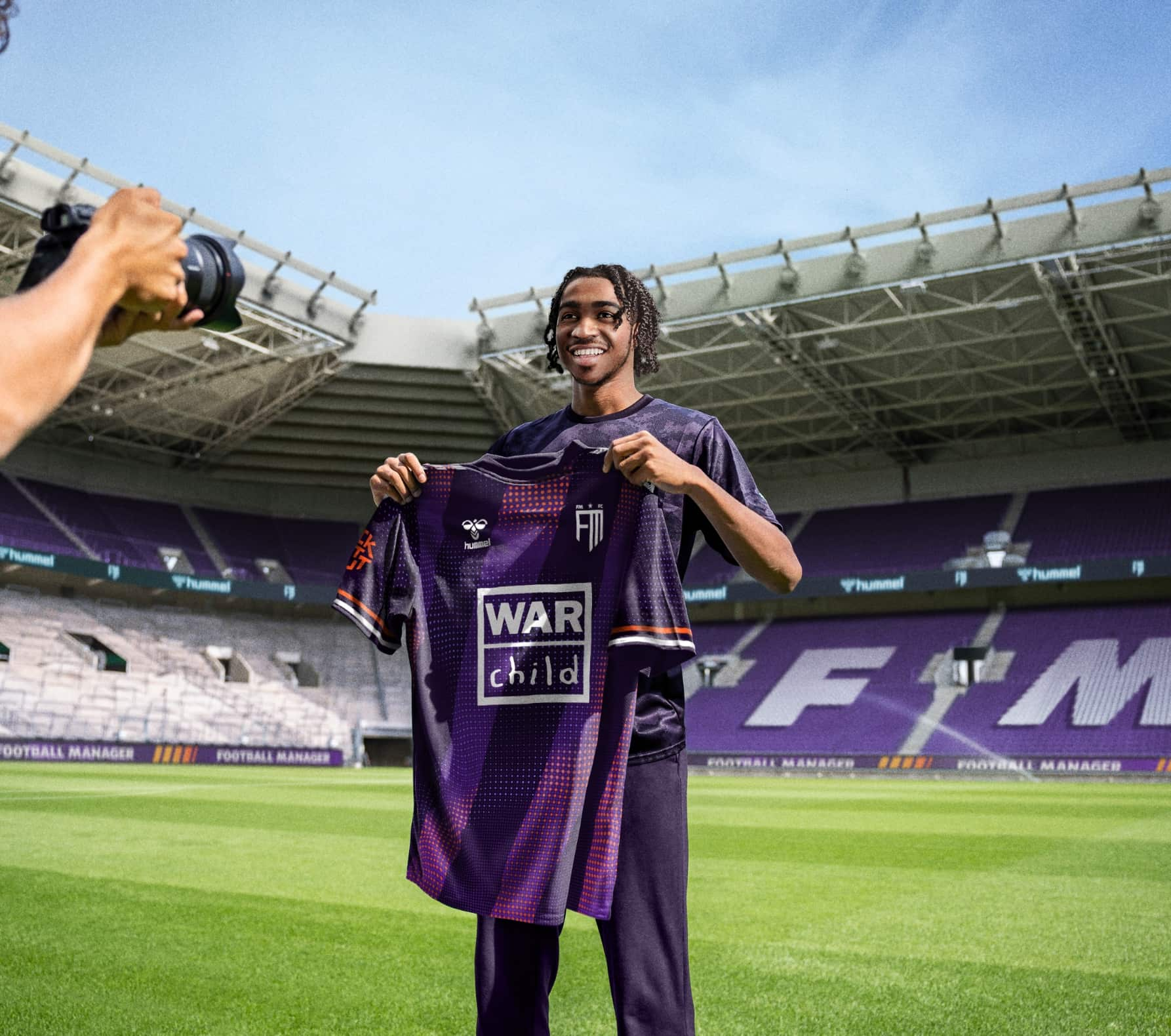 JOIN THE SQUAD
GET REWARDED
Sign up for FMFC to get exclusive feature drops and game updates, personalised content, plus member-only rewards and incentives.
Explore Our Features Roadmap