Defensive Midfielders in FM21 - All You Need To Know
If you were asked to name the most important part of a car, what would your answer be? The colour? The size? The interior? The bodywork?
No - you would (or at least should) answer with the correct response: the engine. While a car can be big, small, fast, shiny or stylish, ultimately the key determining factor in a car's performance and longevity is the engine, and while often the more aesthetically pleasing aspects of a car get the most attention, it is, of course, what's under the hood that counts.
The same can often be said for football teams. Usually the players grabbing the headlines are the flashy, stylish or more creative players that contribute crowd-pleasing stats such as goals, assists, clear-cut chances, or a high xG. It's always much more exciting to watch or analyse a player that catches the limelight through their skill, goalscoring or technical ability, right? However, such rose-tinted spectacles often lead to one of the most important positions/roles being overlooked or underestimated (both in real life and in Football Manager), and if history has taught us anything, it's that often the strongest individuals are not those who show strength in front of us, but those who win the battles we know nothing about.
Let's see if we can change this shall we? Today, MaddFM has come to The Byline to look at the four defensive midfield roles available in Football Manager - the Ball Winning Midfielder, the Anchor Man, the Half Back and the Defensive Midfielder. These are the unsung/unappreciated roles which, on the surface, might be considered boring or unattractive (how many kids want a DMC's name on the back of their shirt?) but in actual fact are often the engine of a midfield and the driving force behind a team's performance. They can be the difference between success or failure in executing a well-balanced playing style as you attempt to conquer all in your latest FM save.
The Roles
When to use?
As is usually the case in Football Manager, there is no real right or wrong when it comes to role selection. There are multiple factors in play - the formation used, tactical style deployed, opposition strategy as well as the individual player's ability, suitability and attributes. Looking at these four roles specifically in terms of how they are intended to be deployed, they can generally be broken down as follows:
Application
Of course, all of this makes for good copy, but how does this translate to actually deploying the role in-game? To test the theory and identify the true nature and success of each role, we head to the Bundesliga to analyse four players, who are 'natural' to each of these roles, simulating five games into the season and looking at how they individually contribute to their side and, most importantly, whether the role itself is effective as part of their team's tactic and playing style.
Ball-Winning Midfielder - Lars Bender, Bayer 04 Leverkusen
If we analyse Lars Bender's role as a Ball-Winning Midfielder in Bayer 04 Leverkusen's 1-0 win over VfL Wolfsburg on September 20th 2020, we can see that he made numerous tackles and interceptions in multiple areas, both in his own as well as the opposition half, closing down and challenging for the ball wherever needed and thus illustrating that requirement for excellent Stamina and Work Rate.
Lars Bender Heatmap
Anchor Man - Javi Martinez, FC Bayern München
In contrast to the Ball-Winning Midfielder, we can see that Javi Martinez didn't make any challenges or interceptions in the opponent's half during their draw with Eintracht Frankfurt on October 24th, instead engaging once the ball entered his terrority as Anchor Man and, by the looks of it, also providing some cover for Joshua Kimmich on the right-hand side of the pitch.
Javi Martinez - Heatmap
Half-Back - Thomas Delaney, Borussia Dortmund
Not too dissimilar to the Anchor Man, we can see that Thomas Delaney as a Half Back also didn't make any actual challenges until the ball entered his own half during their win over Borussia Mönchengladbach on September 19th, however we can clearly see a tendency to drift either right or left to provide cover for the likes of Raphaël Guerreiro and Thomas Meunier who played as Attacking Wing-Backs.
Thomas Delaney - Heatmap
Defensive Midfielder - Christoph Kramer, Borussia Mönchengladbach
Operating as a Defensive Midfielder in their draw with 1. FSV Mainz 05 on October 17th, Christoph Kramer's heatmap almost appears as a hybrid of the other three roles - in terms of challenges and interceptions it appears that he also tended to only get involved in his own half, albeit in multiple areas of the pitch. However, his heatmap shows that he spent more time in the opposition half than the other roles either holding the ball or offering an option in attack as well as defence.
Christoph Kramer - Heatmap
Measures of Success
Looking at how each of these players performed over the first five games of the season, it gives an interesting insight into how effective they were from a statistical point of view. For Defensive Midfielders, we are mainly interested in their contribution in terms of tackles, interceptions and ground covered and each role produces varying results. The Half Back appears to cover considerably more ground per 90 mins, assumably due to the nature of the role providing cover for attacking full-backs or wing-backs, while conversely the Anchor Man has the least distance covered primarily due to the Hold Position/Sit Back nature of the role. In terms of tackles and interceptions, we can see the Ball-Winning Midfielder made by far the most tackles and interceptions. However, this came at a price as he picked up three yellow cards in the process, more than the other three roles combined.
Development
Are Defensive Midfield players born or made? Once you know which role best suits your tactical style and footballing philosophy, it doesn't end there. There are very few players that are 'Natural' to this role as per the game's definition, and once you have identified the right man then it is essential to focus his training and development on refining and perfecting his ability in this role. Focusing on the required attributes outlined above is a start, although this can be further enhanced by identifying the key player traits for each of these DM roles. Depending on your preference, a Ball-Winning Midfielder can be trained to 'throw himself into tackles' or 'stay on his feet' when tackling a player - you better believe one will lead to more yellow cards than the other. Your Anchor Man will probably benefit from being coached to 'stay back at all times', ensuring he doesn't roam or go AWOL when needed, while in contrast your Half Back should be given a bit more freedom to move and cover other positions when gaps emerge, making their Decisions and Anticipation even more essential.
Whatever your preference, the more you put in towards helping your DM master their role, the more you will get out of it and the results should stand for themselves if executed effectively. While you shouldn't expect an overnight impact, establishing a strong DM in the spine of your First XI is a sure way to solidify your squad and maximise the output of this position - goals and assists are great, but nothing lifts the spirits like a good strong tackle in the middle of the park.
Good luck and thanks for reading,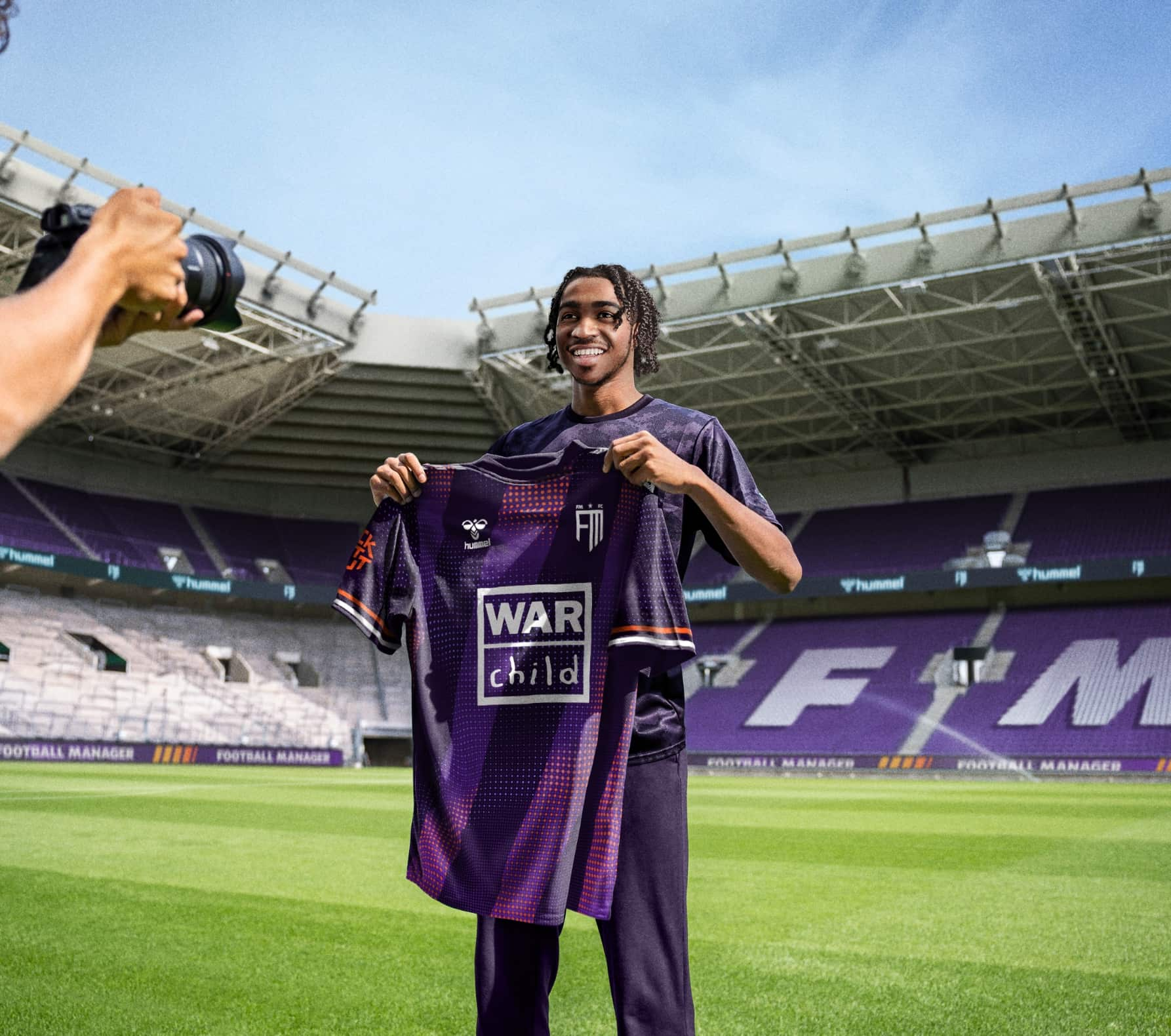 JOIN THE SQUAD
GET REWARDED
Sign up for FMFC to get exclusive feature drops and game updates, personalised content, plus member-only rewards and incentives.
Explore Our Features Roadmap