A Guide to the FM23 Mobile Challenges
Imagine that you've just finished a career – or perhaps you don't have the time to play a full save – but you want something to put your managerial prowess to scrutiny. Challenge mode on FM23 Mobile has you covered.
The custom-built challenges place you into a variety of situations that'll allow you to test your skills, prove your class, and perhaps even give you some inspiration for a future career. With challenges ranging from leading a team unbeaten to winning with youngsters, there are plenty of possible achievements to help you enrich your Football Manager CV.
SAVIOUR COMETH
Goal: Save their season and keep the club in their current division
You've been appointed as the new manager at a club that seems almost certain to be relegated. The playing squad is demoralised and there aren't many games left in the season. Can you stop the rot and turn things around?
INJURY CRISIS
Goal: Lead your club through a major injury crisis
We all know how frustrating it is when your star player gets injured on FM. Now imagine a scenario where almost all your key players were out. Yep, that's definitely a challenge.
With a queue forming at the treatment table, you'll have to rely on fringe players and youth prospects.
Despite this extraordinary injury crisis, the board still wants success. Will you be able to lead the club through this freak spell and avoid the sack?
INVINCIBLES
Goal: Continue the unbeaten run and finish the season as an Invincible
You're on a long unbeaten run in the league and the club has yet to taste defeat this season. The media are beginning to speculate you might join esteemed company by finishing the season without a defeat on your record. Can you cement your club's place in the history books?
With only two clubs in English football history finishing the season unbeaten, you'll have your work cut out to finish with a perfect record.
FMFC EXCLUSIVES
Challenges have been in the FM Mobile series for a while now but they've gone under some changes for FM23 Mobile. Several challenges are now exclusive to FMFC members only.
FMFC is our official members' club – bringing you all the latest FM news first while giving you the chance to win prizes, including FMFC shirts.
The challenges exclusive to FMFC members are Unrest at Home, You Can't Win Anything With Kids and Dangers of Capitalism.
UNREST AT HOME
Goal: Win the dissatisfied players around and stay in your job
While you were the board's first choice for the manager's job, you're a virtual unknown with no previous experience. Some of the senior players are dissatisfied with your appointment and are unhappy.
You'll need to win these players around before their influence spreads and undermines your position at the club.
If too many players lose faith in you and the results are poor, the board will have no choice but to terminate your role as manager.
YOU CAN'T WIN ANYTHING WITH KIDS
Goal: Win a trophy with your young squad
A famous Scottish pundit first uttered that dictum back in the mid-1990s. It is safe to say he was proved wrong.
In this challenge, your club has sold most of the senior players, which leaves just a few fringe players along with the young prospects. Can you guide these talented youngsters to a trophy?
If you can't, you'll be looking for a new job in no time.
DANGERS OF CAPITALISM
Goal: Keep your job after the asset-stripping chairperson sells the club
The club has a brand-new chairperson who is asset-stripping the club. As part of this process, they've appointed you as manager. This is deeply unpopular with the club fanbase who see you as nothing more than a puppet for the chairperson.
During this challenge, the chairperson will make several decisions that the fanbase will be unhappy about. You'll have to decide whether to publicly back your boss or stand up for the fans.
Can you keep the hopes and dreams of a suffering fanbase alive, despite the off-pitch issues? Or will you confirm the fans' fears about the manager being a puppet for the chairperson?
Now that the challenges have been laid out, it's time to prove your managerial credentials. Follow us on social media @FootballManager and let us know how you get on.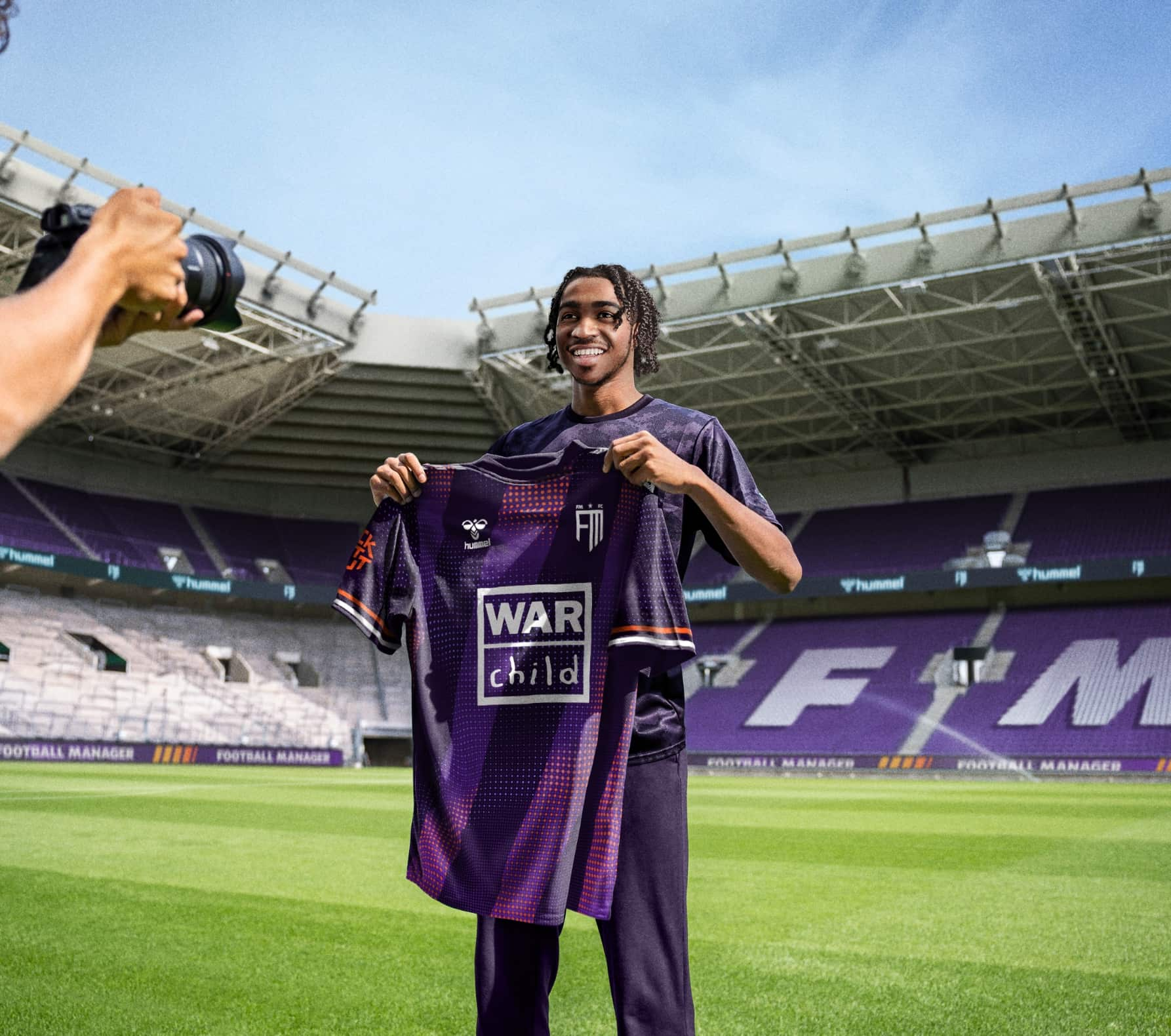 JOIN THE SQUAD
GET REWARDED
Sign up for FMFC to get exclusive feature drops and game updates, personalised content, plus member-only rewards and incentives.
Explore Our Features Roadmap