10 FM23 Touch One-Season Challenges on Apple Arcade
Football Manager 2023 Touch has taken to the field on Apple Arcade. Whether you're tinkering your tactics on iPad or watching the matchday action unfold on your Apple TV, your career progress this season is going to be slick and seamless.
For those in need of some inspiration for where to begin their managerial journey, we've put together 10 one-season challenges ready for you to master.
Team: Wrexham
Challenge: Return to the EFL
Thanks in no small part to their famous owners, big-time sponsorship deals and exposure in a new documentary series, Wrexham are now arguably the best-known non-league football club in the world.
Having narrowly missed out on promotion last season, the Welsh outfit used the summer transfer window to further strengthen what was already one of the best squads in the National League.
Notts County and Chesterfield are likely to push you close but can you guide Wrexham up this season, delighting the fans and ending a 13-year stint in the fifth tier in the process?
Team: FC Bayern München
Challenge: Make it 11 Bundesliga titles in a row
FC Bayern are the best of the best in German football. It's why they've won 10 successive Bundesliga titles and are always competitive in European competitions.
Following a busy summer that saw them add proven international performers like Matthijs de Ligt and Sadio Mané to their ranks, as well as hugely promising youngsters Ryan Gravenberch and Mathys Tel, they look strong. Can you guide them to an 11th league title on the spin?
Team: Internazionale
Challenge: Reclaim city bragging rights
Despite being top for close to two months in the middle of the season, Inter dramatically missed out on the Italian title last season by two points.
The actual winners? Fierce rivals AC Milan, who were crowned champions for the first time in 11 years. That triumph also saw AC Milan draw level with Inter with 19 Italian titles.
Inter are desperate to regain supremacy within both their city and the Italian league. With several new faces at their disposal, including goalkeeper Andre Onana and Argentine forward Joaquin Correa, have you got what it takes to guide them back to the top?
Team: Olympique de Marseille
Challenge: Compete for the Ligue 1 Uber Eats title
Marseille's last Ligue 1 Uber Eats title came back in 2010. Since then, Paris Saint-Germain have dominated the French game, winning eight of the 12 titles on offer and bringing world-class talents like Kylian Mbappe, Neymar and Lionel Messi to the French capital.
Although PSG will be title favourites when you kick off your campaign in FM23 Touch, Marseille, on paper, have perhaps the strongest chance of challenging them. Their squad is deep and it's packed with players with extensive experience at the highest levels in England and in Europe.
How far can you take them?
Team: Brighton & Hove Albion
Challenge: Qualify for European football
In many ways, Brighton & Hove Albion are a classic Football Manager team. They've used data to develop their squad, achieve promotion and challenge the established order in the top-flight.
Can you make the most of their talented youngsters and build on the work done by previous managers to find yourself in a European place come the end of the season? If you can manage it while playing your own unique style of progressive football, all the better.
Team: AZ Alkmaar
Challenge: Win first Eredivisie title in 13 years
The Eredivisie is a league where some of European football's brightest young stars get to make their mark on the beautiful game at an early stage in their careers.
AZ Alkmaar are no exception. The likes of Hungarian left-back Milos Kerkez and Dutch winger Myron van Brederode have enormously bright futures ahead of them, while more than half the overall squad are under the age of 25.
Your challenge is to mould that crop of talented youngsters into a tactical approach that's capable of beating the likes of Ajax, Feyenoord and PSV and guiding AZ to a first Eredivisie title in 13 years.
Team: Norwich City
Challenge: Earn Promotion
Norwich City have been quite the 'yo-yo' club in recent times, repeatedly achieving promotion and suffering relegation in successive seasons.
They're back in the second tier this year with their eyes firmly set on returning back to the English top-flight. Can you make the most of one of the league's best squads with a winning tactic and finish in the top two places at the end of the season?
Team: Raków Częstochowa
Challenge:

Win Maiden Ekstraklasa title
Raków Częstochowa sealed promotion to the Ekstraklasa in 2019 after a 21-year absence from the top level of Polish football.
Despite having one of the smallest grounds in the league and not being tipped for success, the club from the south of the country have thrived. They've bagged back-to-back second place finishes in the league and triumphed in domestic cup action. It's up to you to go one step further, beating the established names to win a first-ever national title.
Team: SV Werder Bremen
Challenge: Stay in the Bundesliga
After one season away, four-time champions Werder Bremen are back in the Bundesliga and their fans have every reason to be optimistic.
Star of the show for the Die Werderaner is Niclas Füllkrug. Back at the club where he started his career, the striker is at his absolute peak right now; after scoring 19 goals in their promotion campaign, he's already netted nine times in 12 league games this season at the time of writing.
While you won't be challenging for titles or vying for European qualification from the start, you should have more than enough quality at your disposal with Werder Bremen to comfortably avoid a relegation battle.
Team: AFC Wimbledon
Challenge: Bounce back after first-ever relegation
Since their formation back in 2002, AFC Wimbledon's story has been one of continuous improvement. The Dons moved up six divisions in the space of 13 seasons, becoming the first club formed in the 21st century to reach the EFL in doing so.
They'd never been relegated before last season, when they unfortunately dropped back down to League Two. Since going down, they've refreshed the squad with more than a dozen players leaving and a similar number coming in, with the UK's tallest professional footballer, Kyle Hudlin, among the new recruits.
Can you shape this new-look Wimbledon side into a promotion-winning outfit and get Plough Lane rocking with yet another promotion party?
Hopefully this list of challenges has given you some inspiration for your first FM23 Touch career. Let us know where you start and how you get on via social media.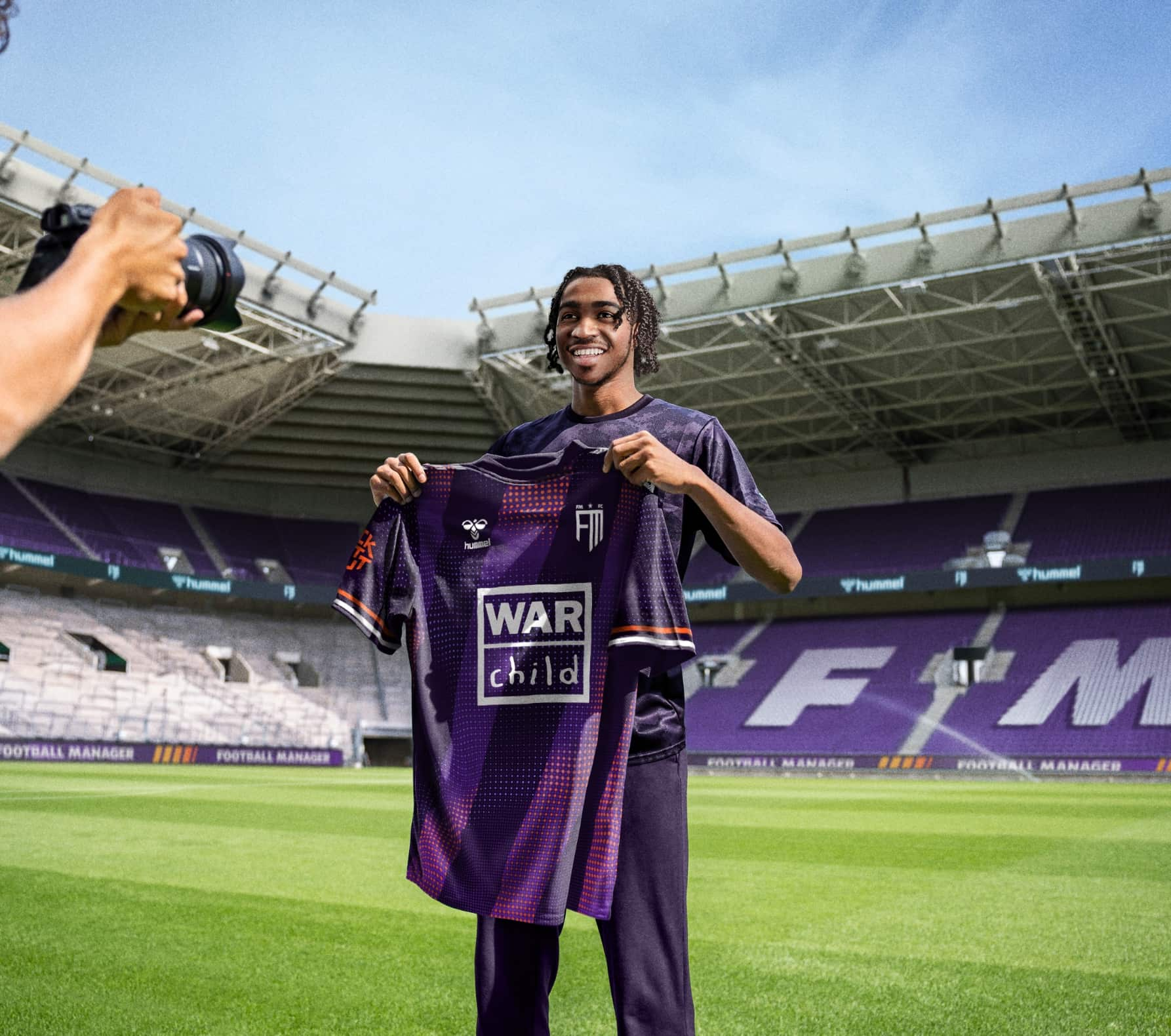 JOIN THE SQUAD
GET REWARDED
Sign up for FMFC to get exclusive feature drops and game updates, personalised content, plus member-only rewards and incentives.
Explore Our Features Roadmap