The Key to Nailing Recruitment Meetings
Extra Time: Guides
02.12.20
One of FM21's headline features is the Recruitment Meeting - a handy addition that allows you to harness your backroom staff's knowledge and experience. As well as the now-familiar Scouting Centre, Recruitment Meetings give you an opportunity to fine-tune your club's transfer policy and plan for the long-term. Correctly using these meetings is an effective way to focus your Scouts on priority areas. Hopefully this article will help you understand the full potential of the Recruitment Meeting.
You are first prompted about a Recruitment Meeting on the first of the month (in this case, August). Assuming your save starts on July 27th, that gives you a four-day window to assess your squad and start making decisions on your tactical direction. Ideally, by the time the meeting comes around, you will have an idea of the decisions you need to make and the kind of transfer targets you should be pursuing.
As you can see, there are four focus areas during the recruitment meeting: your Club Vision and transfer budget, areas of the squad which need improvement, current recommendations and then an opportunity to set short-term recruitment focuses.
First up, Club Vision. Your Owner or Chairman takes this opportunity to remind you about the sections of the Club Vision which relate to recruitment - in future meetings this is a good way to check you are on track as well, as these metrics are constantly updating. You can inform the board at this point that you're happy to take charge of recruitment, but we're going to focus on how to use these meetings to supercharge your recruitment and scouting. Once you select the left-hand option, you are presented with your Director of Football or Chief Scout's suggestions for positions you should be looking at, and why.
You will see here that there are a couple of reasons that your backroom staff might recommend a position for strengthening - it could be that a player isn't getting any younger or some of your leading stars are subject to transfer speculation. They may also suggest players for positions which are lacking in depth, and you will always have an option to add another area of your choosing too.
From here, you can ask for all recommended players to be sent to the Scouting Centre or you can work through the recommendations during the meeting. For each position, your Director of Football or Chief Scout will assess the options already in the squad (in this instance replacements for Deeney), before you move on to see the reports, or set a short-term focus to scout for that position.
You will then be presented with the scouted players who your team have recommended for you. Once you have seen the reports, you are then given the option to set a scouting focus for the position, which will prompt your scouts to go and find you some players who fit the criteria you have set: in this instance we are still looking for a Deep-Lying Forward to replace Deeney, so I have set up the focus as below:
One of my favourite additions this year is the ability to ask your Analysts to trawl through your recruitment package to find players whose stats hit certain metrics, which is a powerful tool to help you identify talent.
There's a whole range of statistics and metrics you can ask your analysts to focus on here, which is a really good tool to find those hidden gems across world football.
Once you have worked through the remainder of the suggestions, you get the opportunity to set your own open-ended focus, if you have a specific role that you want to fill. Otherwise, your scouts will get started on the focus you have set during the meeting. Remember that you can only set one short-term focus at a time, so plan wisely.
Another nice touch is the ability to filter your scouting results in the Scouting Centre, based on whether they are a result of your recruitment meetings. Once you have filtered by Recruitment Meeting, you are then able to see at the top right of the report which focus the report has been generated by.
The Recruitment Meeting and resulting scouting is an incredible tool to hyper-focus your recruitment: being able to have so much information at your fingertips to direct your scouts is invaluable when planning your transfer activity. By focusing on your squad's most pressing needs, and having regular check-ins with your backroom team, you can really find that edge in the transfer market and maintain your focus on developing your squad.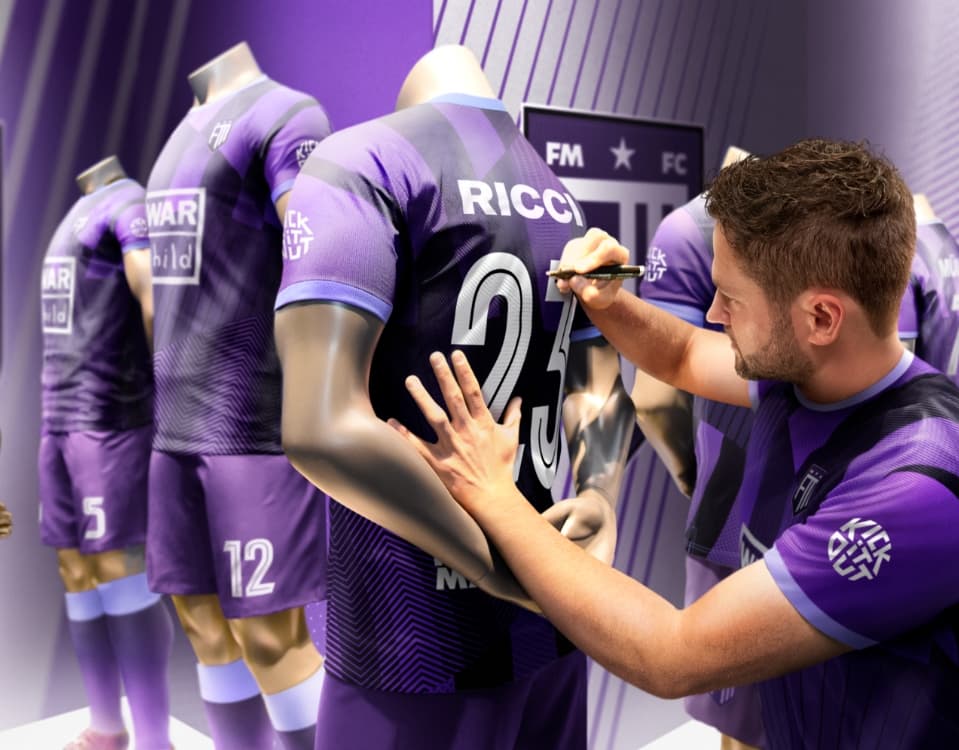 JOIN THE SQUAD
GET REWARDED
Sign up for FMFC to get exclusive feature drops and game updates, personalised content, plus member-only rewards and incentives.
Join the
squad