Using the In-Game Editor in FM21
12.04.21
Read Time

: 3 Minutes
The In-Game Editor is a great tool that can be used to alter a wide variety of aspects of your save 'on the fly'. From editing player Attributes and viewing all of their hidden stats to boosting your finances during a transfer window, it gives you the flexibility to customise your save as you want it, when you want it. In this respect it differs from the Pre-Game Editor, which focuses more on competition rules and requires you to think about your changes before you play. The IGE gives you the freedom to truly make your save yours.
The tweaks you can make aren't limited to just yourself or your squad. You can also tweak information, get an advanced look at the Attributes of a potential signing before your scouts are finished or amend the abilities of your staff. Jordan Millward provides a brief run through some of the things you can do.
Accessing the In-Game Editor
In order to make sure you can use the in-game editor during your save, make sure to leave the tick box for 'Prevent use of the In-Game Editor' unticked in the Advanced Options while setting up your database.
Once you've started your game, you can access the In-Game Editor via the pencil icon at the top-right of the screen. This provides a context sensitive drop-down menu, giving you the relevant editor options for the screen you're on.
Manager
With your manager, you can change several details. Perhaps you want to change the most important details - your attributes, your date of birth, or perhaps your salary? This can be done straight from your profile page with the 'Start Editing' option. Selecting that option again turns off the editing.
You can also change further personal details, like your favourite or disliked people and clubs, your nationalities and the languages you can speak, and more details of your contract. If you want to make it so you can allow squad registration or change squad numbers at any time, or even make yourself unsackable. If you want to move yourself to another club (fancy a change of pace?), there are options for this too.
Editing A Club
Now you've started your career, let's see how we might edit the club you're managing. In this case, I'm the new manager of Watford, and at the start of your save, you might want to make some changes.
With the Edit Club Details option, you can change the club's reputation, minimum and maximum attendance, current club affiliations, and perhaps most importantly, their finances and club facilities. Want to increase the transfer budget from £0, or the wage budget from £716,600? It's as straightforward as selecting the Finances tab, and changing the figure – perhaps £50 million would suit your initial transfer ambitions a little better?
Editing Players
One of the greatest uses of the In-Game Editor is for editing players. From the start, just selecting the Start Editing option lets you change a lot of the immediate information for a player – attributes, age, nationality, salary and contract expiry date. You can even alter their height and weight. Joao Pedro is Watford's very own Wonderkid but maybe you want to speed up his development. How about increasing his Dribbling from 13 to 18, upgrading his Teamwork up a few points, and making him one of the fastest players around by increasing his Acceleration and Pace both to 20? You can do all of that just by selecting this option.
If you want to delve into the background attributes of a player, you can do that too. With Edit Player Attribute Details, you can change their reputation and personality attributes (sometimes it's nice to have a player with 20 in Loyalty and Professionalism), how injury prone they are, their fitness, positional ability and how good they are with each foot. You can also edit their Player Traits (sometimes you don't want your player to Place Shots or Attempt Overhead Kicks), as well as which nations and clubs the player counts as having trained at. As we can see, Pedro is right-footed and primarily a striker, but with these options you can make him a natural with both feet and also fully trained at playing on the wings too.
With the other options available to you with the In-Game Editor, you can also edit all of the personal details of the player, or you can edit their contract to add or remove any bonuses, release clauses or other clauses you want. You can also add new nationalities, freeze their attributes so they never change, terminate their contract, or move them to another club, whether permanently or on loan (useful if they keep refusing that development loan you want to send them on).
Versatility
Not only can you use these various In-Game Editor options on your own manager, club or players, but on any in the game. Perhaps you want to give a rival or friendly club a transfer budget boost, or make sure they don't have the money to reinforce their squad, or even see what happens when a lower league team suddenly has a high reputation and deep pockets? It is this versatility to change your existing save in several ways that makes the In-Game Editor so useful, especially when the examples here just touch the surface of what it can do for you and your saves.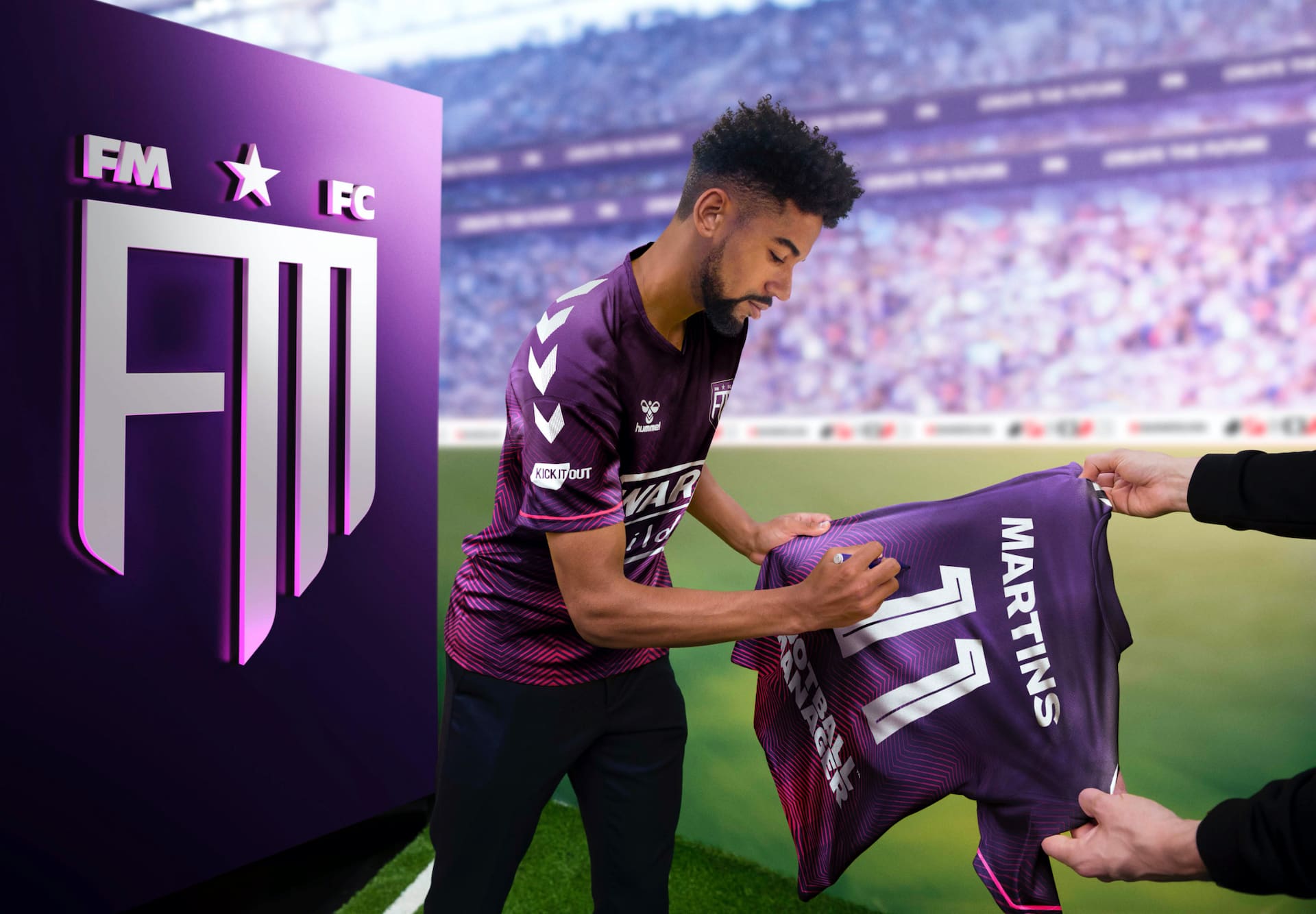 JOIN THE SQUAD
GET REWARDED
Sign up for FMFC to get feature drops and game info before anybody else, content more relevant to your game preferences plus member-only rewards and incentives. 
Join the
squad