Six Ways to Spice Up Your Traditional Save
Tips
11.12.20
Read Time

: 2 Minutes
If you're anything like us, you've probably got a go-to save for every edition of Football Manager. It might be your local team or a club that has a special place in your heart. That traditional save is like a comfy pair of slippers.
It can be the perfect way to test out the new features in each game within familiar confines. However, we thought it was about time you looked at spicing up those go-to saves and doing things a little differently for Football Manager 2021, so here's our list of six ways to give your traditional career a twist.
1. Set yourself some transfer challenges
For many players, transfer windows are the best part of a save. It's easy to see why – there aren't many better feelings in FM than seeing your beautifully crafted squad take shape, or receiving news that the wonderkid you've been tracking for years is prepared to negotiate terms.
For FM21, why not add a wrinkle to that element of the save? Put yourself under an imaginary transfer embargo and purely work with the tools you've got when you first walk through the training ground doors.
How about only working with your current budget, and not doing anything crafty like paying in instalments for someone well outside your price range? Alternatively, you could make the most of your team's existing Club Vision and only sign players under a certain age for the first team. Ok, a lot of you probably do that anyway, but make sure there are no exceptions this time. Even if someone you really, really like is available on a free.
2. Experiment with a new formation
Talk to any football fan, and they'll have an idea of how the game should be played and what a side managed by them would look like. You know what, that's totally fine. But why not think outside the box a bit in FM21?
You could pick a formation that you've not tried before or, better still, a formation the squad aren't familiar with playing. Likewise, instead of selecting Gegenpress or Vertical Tiki-Taka straight off the bat as you have for the past couple of years, why not try and win the league with a Catenaccio style of play?
Doing something like this will force you to operate in new ways, both on the pitch and in the transfer market. It might take time to gel properly, or you might have unlocked all the secrets to the game in no time, who knows? It'll be fun though.
3. Manage club and country
Pull double duty. It doesn't have to be the country you're working in, it could be somewhere entirely random – your favourite holiday destination, a global superpower or an international minnow. It'll ensure you're busy all year round and it'll give you a few more things to think about and opportunities to experiment.
If you need convincing to try international management, we've got you covered. Our guide to international management takes you through the ins and outs of managing a nation in FM and was put together by two of the finest minds in the FM community, FM Grasshopper and Guido Merry (aka Strikerless).
4. Put your faith in the academy
Did somebody say there's a sale?
Instead of giving yourself a self-imposed transfer embargo, start off your reign as manager by clearing house. Selling the club's biggest stars will boost your finances, while also ruffling a few feathers and potentially putting you on the backfoot with the fanbase early doors.
But, hear us out, it gives you the ability to build internally and truly put your stamp on the team in double quick time. Definitely an approach for our long-term players, and not something you're likely to see replicated in the real life all too often, but who doesn't love a bit of drama?
5. Have some fun with the pre-game editor
We've all been there before. Use the pre-game editor to create some incredible scenarios for your club. A multi-million pound takeover for a team in the country's bottom tier? You love to see it. Make the unlikeliest of moves for an international superstar to fire your side's promotion campaign. We're here for it. How about moving some managers around to give you some friendly competition, or putting in place some transfers that'll get the media in a flutter. Bring it on. It's your world after all, so why shouldn't you set the rules?
6. Try your hand overseas
Alright, so this is a bit of a cop out. But, hopefully it's an idea you'll like.
We've all done those quizzes online that tell you what TV show character or chocolate bar you are based on the football team you like or whatever. You could apply some similar logic to the footballing world too – if your club are notorious for something, be that a passionate fanbase, overcoming adversity or a long run without a trophy, you can bet there's an equivalent club somewhere else. Work out who that might be and take a trip somewhere unexpected. You can always come back to your old faithful, but why not experience a different part of the world while you've got the chance?
---
We hope there are some ideas that'll help you spice up your traditional saves in FM21, making the most of the new features while also telling some brilliant new stories along the way. As they say, a change is as good as a rest.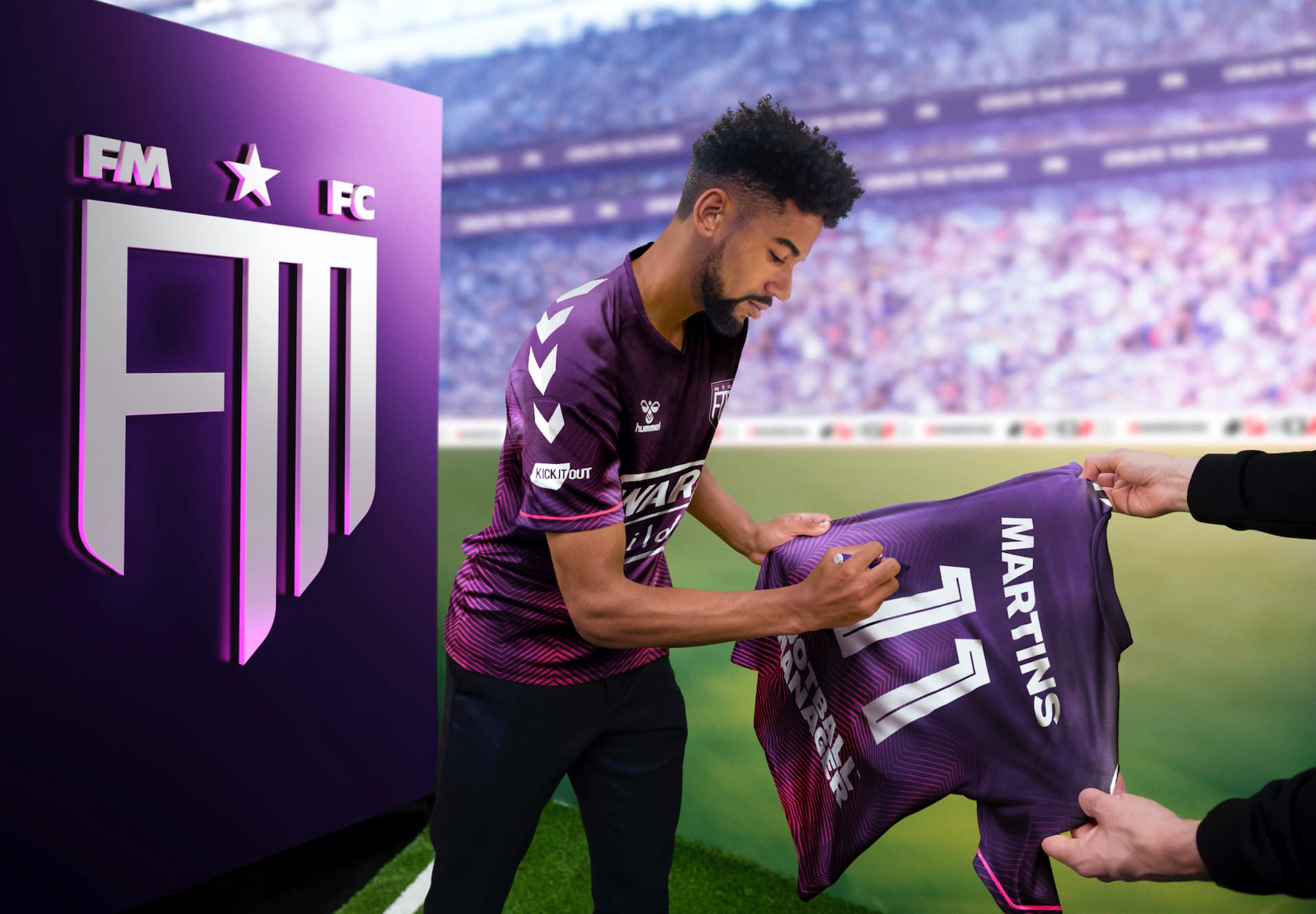 JOIN THE SQUAD
GET REWARDED
Sign up for FMFC to get feature drops and game info before anybody else, content more relevant to your game preferences plus member-only rewards and incentives.