Top Tips for Youth Recruitment in FM23
Extra Time: Guides
22.12.22
Seasoned Football Manager players will know that developing young players and watching them shine on the world's biggest stages is one of the most satisfying feelings the game can provide.
However, FM fans will also know that not every club has a strong youth team when you take over and that it can often take a while for you to be greeted with a 'Golden Generation' on Youth Intake Day.
Although you can work with your board to improve your facilities and Youth Intake prospects, sometimes it's necessary to look further afield to get the stars of tomorrow lining up in your team's colours. Here's a list of our top tips for youth recruitment in Football Manager 2023.
Build your club's World Knowledge
When you're on the lookout for talented young players to strengthen your team, you'll typically find the best value in nations outside of the one you're working in. To give you the best reach and access possible, you'll need to maximise the World Knowledge of your backroom team.
You can check your World Knowledge level at any time by visiting the Scouting Coverage screen within the Scouting Centre.
When hiring new staff, particularly those in your Recruitment team, study their profiles and identify people from other countries to the one you're managing in or at least with experience of working overseas. Hiring people with diverse backgrounds and experiences will increase your World Knowledge and therefore the possible pool of players you'll receive recommendations from.
You can make a difference here too when creating your manager. Your nationality affects your scouting knowledge – you're likely to have a good knowledge of the football scene in the nation you're from, after all – and selecting a second nationality will give you scouting knowledge from that country as well. While you might want to be true to life when setting these aspects of your manager, you could get a bit creative with their heritage to make it easier to identify quality youth players in a particular country.
Study your Scout Reports
Although we've all probably been guilty of spotting an impressive early scouting grade and jumping right in with a bid, patience is key when trying to recruit Wonderkids.
It's always best to wait for your team to complete their full report before you make decisions about which players you want to sign. Scout Reports can tell you a lot, from a player's strengths and traits to their potential ability, hidden attributes, and their mentality.
Although they might look really good, if they struggle in big matches and have a mercenary nature, you might want to think twice before making an offer.

To get the best quality Scout Reports, you need to have a strong Recruitment team. When bringing in Scouts who you want to focus on identifying stars of the future, Judging Player Potential is the most important Attribute to consider.
Another thing worth assessing in a Scout Report is a player's versatility. Sometimes their key Attributes won't match their most natural position – in these cases, it's worth looking to see whether with the help of your coaches, you might be able to retrain them into a new position.
Don't get immediately fooled by star ratings though. These are determined by several factors, including the quality of your squad and the skills of your staff. Remember that just as elite players sometimes have off days, your scouts won't always get it right.
Use Affiliate Clubs Wisely
There are several benefits for Youth Recruitment to extending your network of Affiliates in FM23.
Firstly, it helps further the scouting knowledge of your Recruitment team. Regardless of whether your affiliated club is based in your country or further afield, having this link will provide you with an extra level of depth and insight.
This link can prove particularly useful when Youth Intake Days occur. If your partnership with a club gives you first refusal on their young players, you might be able to snap up some gems that you might not have spotted otherwise.
You'll also benefit from Affiliate arrangements as you get into the process of developing your young stars as well, as in most cases you'll be able to send your Wonderkids out to these clubs on loan to give them experience of senior football in a friendly environment.
Agents can be your friends
In addition to recommending their players to you through items in the Scouting Centre, Agents can help you identify some talented young stars worth signing in another way.
If you look at the Information page on any player's profile, you'll be able to see if they've got an agent and, if they have, who that agent is. The agent's name is hyperlinked to their profile, where you'll be able to see all their clients.
Here, you can sort the list by age and have a scroll through to see who they've got on their books. While you'll likely still need to scout the players you find to get the full picture on their potential, this is an easy and quick way to identify some free agents or Newgens that you can approach to sign.
Refer to the World Transfers page
There's no fixed approach for identifying Wonderkids and elite Newgens. We've touched on how your Scouts and Agents can help but another key tool is the World Transfers page in-game.
The default shortcut to get to this page is Ctrl+W (on a PC), although you can always change that in the Preferences menu. When on the World Transfers page, if you select Youth Intake from the dropdown menu instead of All Transfers, you'll be shown all of the Newgens that have appeared in the current season you're in.
At this point it's worth knowing where to look. Some clubs and nations have a strong history of producing outstanding young players. Start with those places and then extend your search further afield – transfer values for players will give you a rough indication but it'll be worth scouting a bunch of them before making some big investments in the transfer market.
Delve into the 'Approach to Sign' Market
In FM23, any player not yet old enough to sign a professional contract within their based nation or tied up with their club with a future professional contract that automatically applies when they get old enough, will have 'Approach to Sign' available as an option in the Contract dropdown of their profile.
The age at which players are eligible to sign professional contracts varies by nation – in England and Germany it's 17, while in much of South America it's 18.
If you find a player that's interested in discussing terms with you, your club will only have to pay a compensation fee to sign them. This can be a great way of sneaking in ahead of the established bigger teams and finding someone who can possibly lead your team and net you a big profit in seasons to come.
Customise your Player Search view
Another shortcut to identifying a broader range of Wonderkids is customising your Player Search view by adding a column for Media Description.
These media descriptions are visible on every player profile in-game and are a designation of how a player is viewed based on their reputation and potential One of these descriptions is 'Wonderkid', so you can sort the column in the Player Search view alphabetically to find all the known Wonderkids in your save.
Hopefully you've found these tips useful, and they'll help you to snap up the best prospects on the market in your latest FM23 save. Introduce us to your brightest young stars and share your recruitment stories on social media @FootballManager.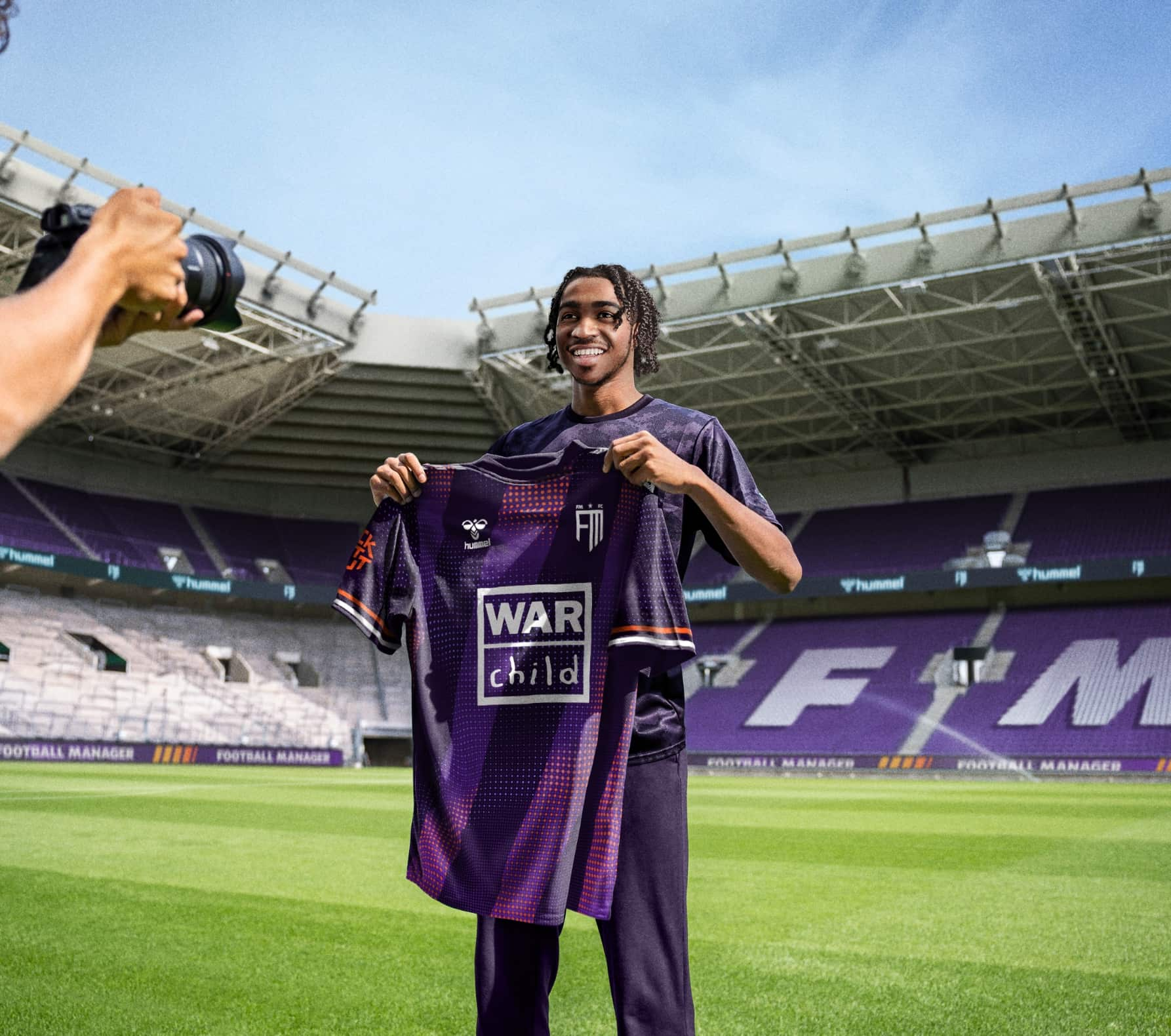 JOIN THE SQUAD
GET REWARDED
Sign up for FMFC to get exclusive feature drops and game updates, personalised content, plus member-only rewards and incentives.