Create Future Superstars in the Development Hub on FM23 Mobile
Extra Time: Guides
21.12.22
Developing your promising squad into a world-class side is one of the most rewarding experiences in Football Manager.
There are a number of tools available for you to use in your quest to create future superstars, and the arrival of the Development Hub on Football Manager 2023 Mobile offers you a home in which you can nurture your squad.
Bringing together Training, Mentoring, Squad Management and Youth Development in one place, the key elements of squad development are easily accessible to you this season.
So, whether you want to keep track of your youth prospects, pair up experienced pros with exciting youngsters or make tweaks to your all-important training schedule, let's take a look at how you can use the Development Hub to full effect…
Assess your Youth Intake
Instead of being offered a handful of players at the end of the season, this year you will be introduced to your youth intake early in your campaign.
From there, your youth coach will monitor their development and provide regular updates on their progress, making it easier for you to make a decision on who will graduate to the senior squad.
You can check in on the youth players at any time during the season through the Development Hub and can even sign players to fill gaps in your squad depth due to injuries.
Set up Mentoring
This year, we've completely reworked the Mentoring screen within the Development Hub to better utilise the experience of the senior members of your squad.
So, if your star player is an attacking midfielder, and you notice a promising prospect in a similar position coming through your ranks, let your seasoned pro pass on some words of wisdom and set up a partnership in Mentoring.
It's important, however, to choose the right mentor – a player with negative character traits may not be the most suitable candidate, and it may have knock-on effects in your youngster's development.
Now you can keep track of all your mentoring partnerships and see suggestions for other partnerships from your assistant to help the players in your Reserves/B Team develop.
Get an Overview with Squad Management
The brand-new Squad Management section is a place that focuses on figuring out which players to keep, which ones to stick on the transfer list and which ones to loan out.
On this screen, you will be able to see advice from your Assistant Manager on the status of every player in the squad and then appropriately transfer/loan list players. By cashing in on unwanted players, that boost in finances can be pushed towards a strategy of signing younger talent.
We've also added in a screen in the Squad Management area to allow you to keep an eye on the players that you've loaned out and see how they're performing. Now, it's easier to assess whether a recall is necessary for their development, with Loan Grades also available for you to view.
Keep tabs on progress using Youth Squad and Youth Development
The Youth Squad screen will show you the age, potential, appearances, goals and average rating of your youth players. This gives you an overview of how these individuals are performing, and will help you make an informed decision on their future.
The Youth Development page will show you the latest candidates in your intake, along with valuable comments from your Assistant Manager on their progress.
Throughout the season, your Assistant will provide you with updates at varying stages on their progress, and will advise you on when to expect the next in-depth opinion. Your assistant's knowledge of your squad will develop and improve the more time they have to assess them.
Tweak your Training
The training screen for FM23 Mobile has been streamlined this year to make it easier to see how your players are performing outside of matchdays.
With this enhancement, we've added a new Training Grade which ranks performances from A to F so you can see straight away who is doing the necessary work to earn their place on the team.
So, if you noticed that a talented youngster isn't quite pulling their weight out on the training field, assess your current schedule and consider whether it's beneficial for their development.
Finally, we have linked this all together with the new Development Hub Overview screen which gives a brief snapshot of Training, Mentoring, Squad Management and overall youth development.
Alongside this is a feed filled with news and your assistant's advice on individual player performances, and possible areas where the squad requires strengthening. It will also point out strong/poor loans, training morale and youth intake developments, too.
With the introduction of the Development Hub this year, it's never been easier to track the progress of your youth players. As you look to create future superstars, subscribe to FMFC for more bespoke FM23 Mobile content, and let us know how you're getting on by following us on social media.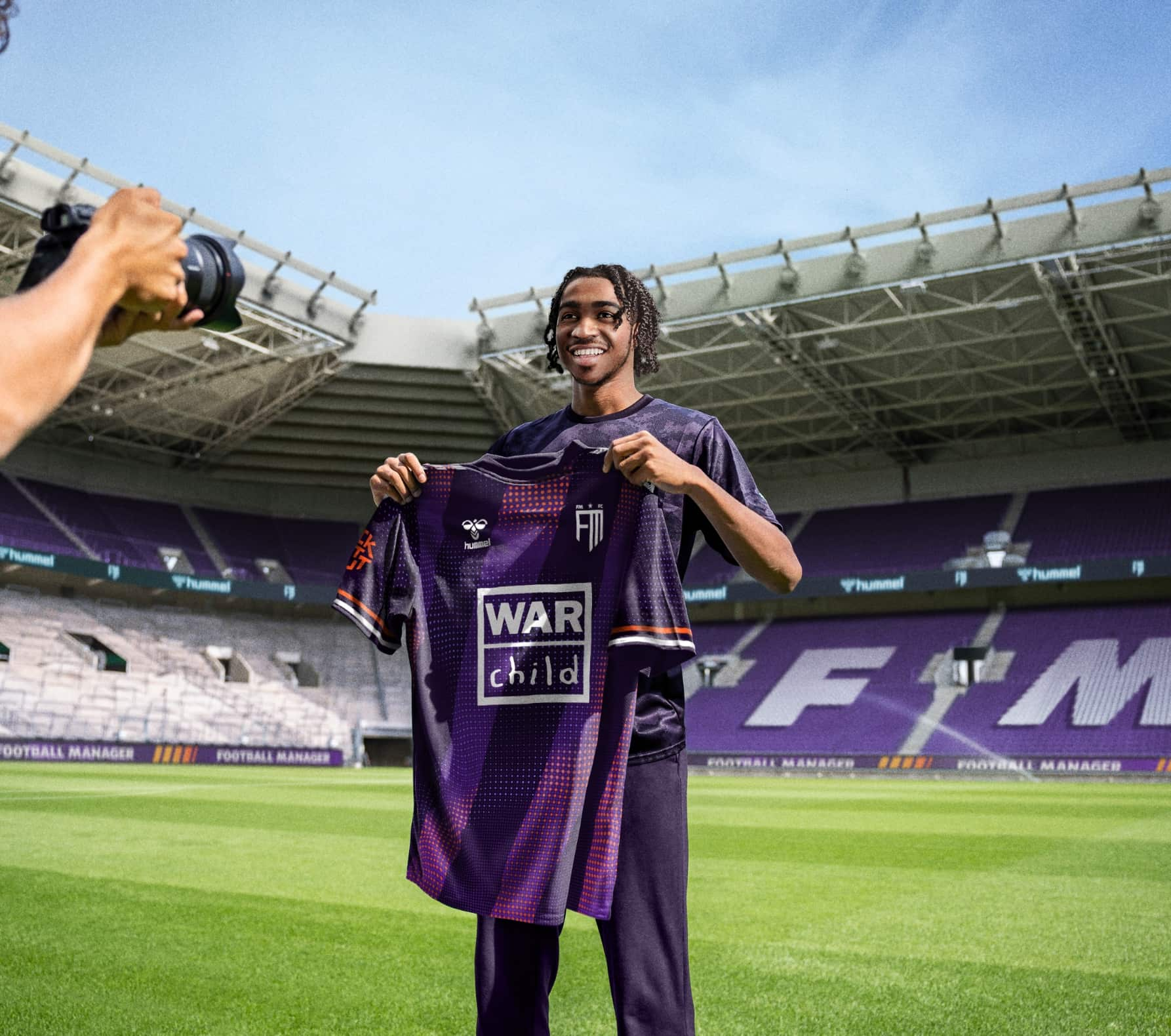 JOIN THE SQUAD
GET REWARDED
Sign up for FMFC to get exclusive feature drops and game updates, personalised content, plus member-only rewards and incentives.
Explore Our Features Roadmap