Introducing the 21 Club Cycling Challenge
21 clubs. 21 grounds. 1,000 miles. On a bike.
That's the challenge Football Manager researcher Ryan O'Connell has set himself this season, as he plans to cycle to every ground in the division, raising funds for Prostate Cancer UK along the way.
Between the opening game this Saturday, August 14th, to the final fixtures on May 7th, Ryan will cover roughly 1,000 miles on his bike, hitting the roads and cycle lanes from Braintree Town and Chelmsford City in Essex to Bath City and Chippenham Town in the west of England.
We'll regularly check in on Ryan's progress throughout his season-long challenge, shining a light on the dedication that goes into FM research and the fantastic people, places and stories that make the English non-league system one of the best in the world.
Explaining the motivations behind his challenge, Ryan (a FM researcher for more than a decade and currently Head Researcher for the Vanarama National League South), cited his wish to do something for the environment now that stadiums have reopened:
"I'm an avid listener of the Guardian Football Weekly podcast and I listened to their special episode on the climate crisis and football. One of the central themes was how we can all do a little bit to improve how we live sustainably. I do a lot of driving to football grounds and, while I use public transport where I can, I wanted to cycle to prove that it can be done.
"Here's the thing though: I'm not a cyclist. I'm a (nearly) 40-year-old dad of four with a 'dad bod'. The first thing I'd like to achieve is better fitness and I'm certainly going to need that on some of these trips. I'll be vlogging as I go, so I'll be showing that cycling to the football can be a thing, although it may end up just being a video series highlighting my gradual demise.
"I'd like to show off some of the brilliant grounds and fantastic clubs we have in the Vanarama National League South. From the likes of Dulwich Hamlet and Maidstone to brilliantly-run smaller clubs like Hungerford Town and Concord Rangers. They all bring something unique to the league."
On the eve of the season kicking off, Ryan is in good spirits, looking forward to the task he's set himself and the challenges that'll come with it.
"I'm looking forward to figuring out four different ways to cross the Thames on a bike as I travel to the Essex clubs (using the Emirates cable car at least once) and cycling to the grounds. I'm also looking forward to visiting all of the grounds – I've never been to Ebbsfleet, for example. Bath City is the biggest challenge, as it's 140 miles from where I live in Crawley.
"The other big challenge will probably be finding the motivation when I get soaking wet on the way to a game in January before standing on some freezing terraces. Or, worse still, getting to a game only to find out it's rained off. Hopefully some careful planning will mean I avoid those horror scenarios."
Ryan's also putting himself through the pain for a very good cause, partnering with Prostate Cancer UK for this challenge. There is a JustGiving page that'll be open until the end of the season – if you're able to donate, no matter how much, please consider doing so.
Ryan's motivation for linking up with Prostate Cancer UK is deeply personal: "I also wanted to use this project as an opportunity to raise money for Prostate Cancer UK. My father-in-law recently lost his battle with cancer and the statistic that 11,000 men die from prostate cancer each year is sobering. I wanted to honour my father-in-law's memory and at the same time raise money that can go towards research to help stop people dying from prostate cancer, so I'll be proudly wearing my 'Man of Men' badge at every ground I visit."
Matt Holdstock, Sport Engagement Manager at Prostate Cancer UK, said: "Ryan's challenge is a fantastic and unique way of reaching football fans with life-saving prostate cancer messaging and we're hugely grateful that he's pledged to fundraise to help beat the most common cancer in men.
"One man dies of prostate cancer every 45 minutes in the UK – that's two men every football match. These are our dads, grandads, partners, brothers and teammates. We're delighted that Ryan will be using his pedal power to spread the word on the National League South terraces this season.
"We thank Ryan and Football Manager for their support and we'll be with him every step – or pedal – of the way throughout the campaign."
You'll be able to follow the highs and lows of Ryan's journey throughout the season on his Twitter and YouTube accounts, as well as through our own videos and updates. If you happen to see him at a Vanarama National League South game this season, make sure to say hello – he'll be easy to spot, he'll be the exhausted man in the cycling shirt.
About Prostate Cancer UK
• Prostate Cancer UK has a simple ambition – to stop prostate cancer damaging the lives of men and their families.
• Investing into finding better treatments and tests that could save thousands of lives.
• Working with the NHS to make sure men get access to breakthrough tests and treatments.
• Spreading the word about who is at risk of prostate cancer, especially to those at higher risk.
• Supporting people dealing with prostate cancer and providing health information.
• Visit prostatecanceruk.org now to help beat this disease.
• Twitter: @ProstateUK
• Instagram: @ProstateCancerUK
• #MenWeAreWithYou
Prostate Cancer UK's Specialist Nurse service
• Anyone with concerns about prostate cancer may contact Prostate Cancer UK's Specialist Nurses in confidence on 0800 074 8383 or online via the Live Chat instant messaging service: www.prostatecanceruk.org. The Specialist Nurse phone service is free to landlines and open from 9am to 6pm Monday to Friday, and 10am to 8pm on Wednesdays.
Key statistics (UK)
• Prostate cancer is the most common cancer in men – and now the most commonly diagnosed of all cancers in the UK.
• 1 in 8 men will be diagnosed with prostate cancer in their lifetime. This rises to 1 in 4 for black men.
• More than 11,500 men die from prostate cancer in the UK each year – that's one man every 45 minutes.
• More than 47,500 men are diagnosed with prostate cancer every year – that's 129 men every day.
• Around 400,000 men are living with and after prostate cancer.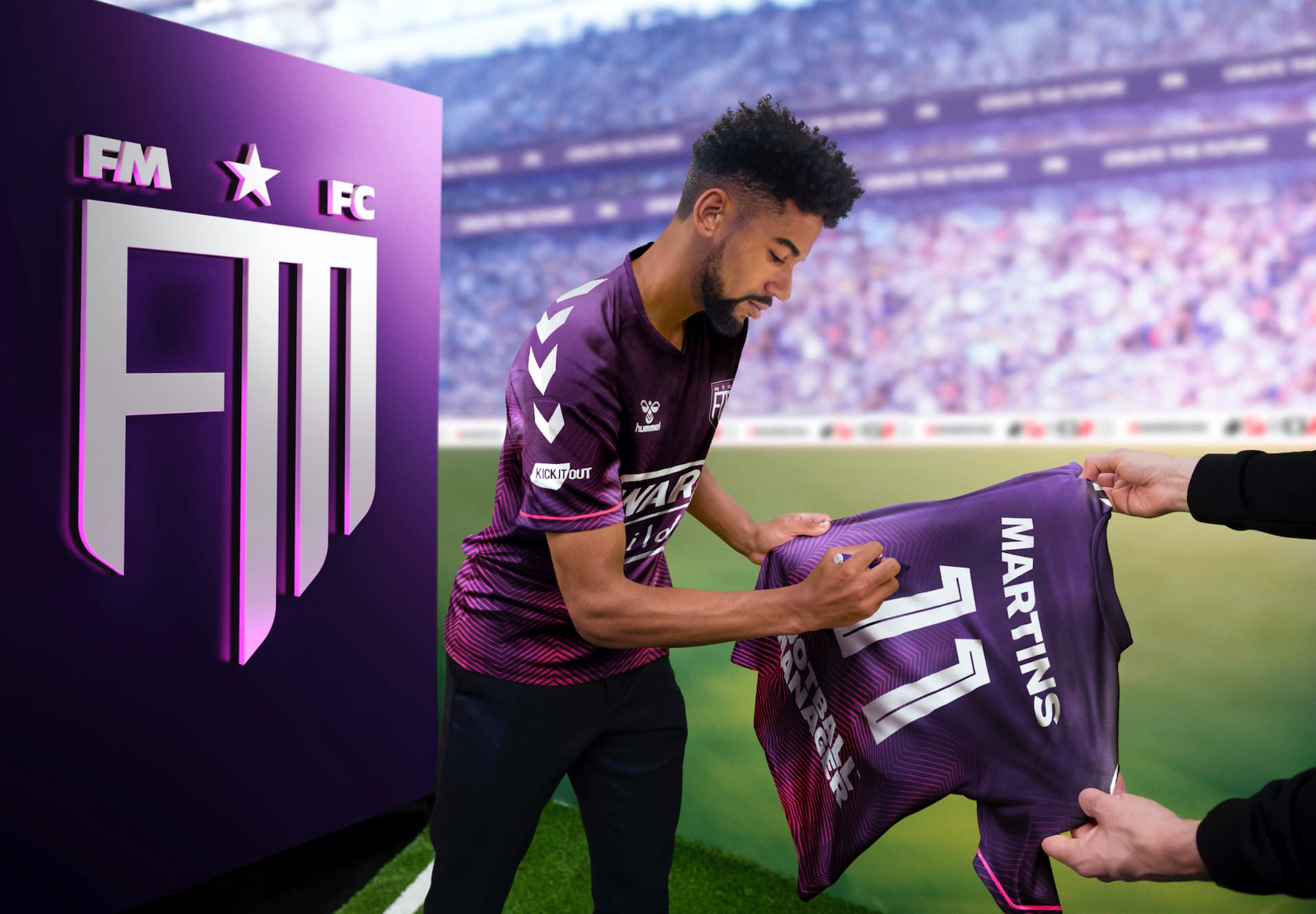 JOIN THE SQUAD
GET REWARDED
Sign up for FMFC to get feature drops and game info before anybody else, content more relevant to your game preferences plus member-only rewards and incentives.