The best Bundesliga prospects by club: Part III
The final installment of this 3-part series where our friends at Scouted Football have used their expert insight to profile a selection of the best Bundesliga wonderkids who could make the difference to your team's fortunes in Football Manager 2019.
SANTIAGO ASCACÍBAR

The Bundesliga is home to many Football Manager favourites: Luka Jović, Johannes Eggestein and Julian Brandt constitute just a handful of names that Football Managers have scouted and signed over recent editions. Last summer, VfB Stuttgart imported another FM darling into the German top tier: Santiago Ascacíbar.

Since moving to Europe, Ascacíbar has adapted well to an unfamiliar country, a different culture and a new club, even if Stuttgart's red and white colours are evocative of that of his boyhood club, four-time Copa Libertardores champions, Club Estudiantes de La Plata.


One way in which the 21-year-old has battled his way into the Bundesliga is through his big and brash personality, one which belies his diminutive five-foot, seven-inch frame – his mentality and charisma is one the most impressive aspects of his game, and one of the most obvious. Ascacíbar is a relentless midfielder with a big engine and an even bigger heart. He possesses a fast-paced skillset – harrying opponents to win possession, before quickly moving the ball on to better-positioned team-mates – which has translated well to a fast-placed league.

Stuttgart have generally struggled over the past 12 months, but their squad is built upon a decent core of young players – including Benjamin Pavard and Timo Baumgartl – and Michael Reschke, their sporting director, is one of the most competent in the game. VfB Stuttgart are a grand club with significant potential.
LINTON MAINA

Over the last three years, Linton Maina almost of his football in the under-17 and under-19 Bundesliga for Hannover 96, racking up an impressive 87 appearances in all, and scoring 17 goals in the process. He supplemented his domestic exploits at youth level with a number of call-ups to German national teams.

Maina's status as a highly-rated attacker – a reputation forged at youth level for club and country – was enhanced further by a professional debut against Borussia Dortmund in the Bundesliga last March, which was quickly followed by a permanent promotion to Hannover's senior squad. Since then, the 19-year-old hasn't looked back. This season has seen him make seven Bundesliga appearances in total – all of which as a starter – and he has also debuted for the Germany under-20 side.
André Breitenreiter deploys Maina on the left-hand side, allowing him to cut inside onto his stronger foot, broadening his field of vision and creating natural passing options. His close control is very decent too, as is willingness to directly dribble at defenders. That said, what immediately stands out when watching Maina, is his adaptability and work ethic, essential characteristics of this Hannover team who are enduring a difficult season to date. He diligently fulfils his defensive responsibilities in a manner his more senior team-mates could – and should – try to emulate.

Along with Linton Maina, Hannover also have Waldemar Anton, a centre-back who captains the club at 22 years old. Expect to hear a lot more about said duo over the coming years.
DAVOR LOVREN

Davor Lovren is the brother of Liverpool central defender and Croatian international, Dejan Lovren. Born in München to Croatian parents, Davor has spent the vast majority of his professional career in Croatia, having advanced through the exceptional and world-renowned GNK Dinamo youth system.

Joining Fortuna Düsseldorf almost 18 months ago, Fortuna have predominantly used Lovren as an impact substitute to date. They utilised his direct dribbling and speed, as they smashed their way toward automatic promotion from the 2. Bundesliga, last season by bringing him on to attack tired defences late in games.


So far, this season – their first in the Bundesliga for a couple of years – has been somewhat of a struggle, both for Lovren and Fortuna. The former has made only two fleeting substitute appearances, and the latter have found it difficult to adapt their style to such a high level.
CONSTANTIN FROMMANN

As with the other two goalkeepers – Christian Früchtl and Florian Müller – that have preceded Constantin Fromman in this feature, the 20-year-old SC Freiburg youth international is a shot stopper who combines the traditional aspects of his role with the contemporary.

As his Football Manager profile fairly reflects, Frommann is a composed goalkeeper who is proficient at advancing off his goal line to attack the ball, a skill that is becoming increasingly prevalent in modern football with the increased emphasis on high pressing and implementing a positive, ball-playing style from back to front. Another area in which Frommann is a product of the changing landscape of goalkeeping is his height, as he's only six-foot tall. That will inevitably pose problems throughout his career, but he makes up for it with his progressive skillset.


While Müller has found his feet in Mainz's starting line-up, benefitting from a plethora of injuries to senior colleagues, Frommann, like Früchtl, is playing his football in Germany's Regionalliga for the second successive season. He trains with the first-team during the week, then plays for Freiburg II on the weekends.
AMINE HARIT

Amine Harit is an electrifying dribbler, an exciting attacker, and an excellent young prospect. His Football Manager profile is a fair reflection of that.

Harit catapulted himself into the limelight three summers ago by featuring prominently for a France under-19 side – alongside Kylian Mbappé and Jean-Kévin Augustin of RB Leipzig – which won the UEFA European Championship. He followed that up with a breakthrough season at FC Nantes, before Christian Heidel took him to Westfalia in 2017.
As alluded to earlier, Harit is capable of producing breath-taking moments with the ball at his feet. He's one of the best young ball-carrier in European football, and it's undeniably the most effective aspect of his skillset. His ability to break pressure and emerge from tight spaces with the ball at his feet disrupts opponents in a way few other players can. He often receives the ball with his back to goal, turns sharply, then slices forward to pierce through lines and advance possession into dangerous zones.

His close control and technique is underpinned by a lightning turn of pace, and it's that explosive change of speed which results in weary, frustrated opponents resorting to kicking and fouling the sleek and slippery Moroccan. His attributes regularly move him into dangerous areas, yet he can be profligate when presented with an opportunity to shoot or play a killer pass; yet, at just 21 years old, he has plenty of time to refine his final ball.

Schalke have unsurprisingly found it difficult to replicate the relative success of last season. Domenico Tedesco – in his first Bundesliga campaign – implemented a rigid system which relied upon strong defensive performances and individual quality in attack. Harit was key to that system – and he will be key in their upturn of form, as or when it comes.
KAI HAVERTZ

It really is remarkable to think that Kai Havertz is still a teenager. He has crammed so much into a short career that only spans two full season so far: record-breaking appearances for Bayer 04 Leverkusen as a 17-year-old; over 65 Bundesliga outings; minutes in the knockout stages of the UEFA Champions League; a full international debut for the senior German side. We are witnessing the extraordinary start of what will likely be an outstanding career.

Havertz is often compared to his idol, Mesut Özil. Being a left-footed, German number 10, it is a natural comparison for many to make, and it does hold some veracity. Like Özil, the 19-year-old is an elegant ball-player, exacerbated by his footedness, and his pass selection is often both intelligent and creative. Havertz sees passes that the majority of others don't, or simply can't. To further enhance the Özil comparison, the Aachen-born is adept at manipulation space and striking up intrinsic partnerships with his team-mates – like Leon Bailey – on the pitch.


Those are the extents to which the Özil comparisons hold truth, because Havertz possesses one of the most adaptable skillsets in the Bundesliga, and his versatility and Football Manager profile speaks to that. His strengths lie in transition and attacking phases, but Havertz is also a player who is capable of making an impact without the ball. His tall, sturdy frame give him a natural advantage in defensive duels; he presses opponents well; his defensive positioning is general solid too. Since his Bundesliga debut, various Bayer coaches have used him as a traditional number 10, a second striker, a creative wide midfielder and, this season particularly, a deep midfielder. His tactical understanding is already at a good level, and his technical level is at an even higher level. Kai Havertz is on his way to the top.

Reflecting Havertz's exceptional talent is an exceptional Football Manager profile. You can mould him into whatever you want him to be – whether it be a delicate, creative number 10, a goal-getting attacking midfielder, an all-round central midfielder, or even a dynamic combination of all three profiles. He looks like one of the best young players in FM19 full stop, mirroring his status as one of the best under-21 players in world football.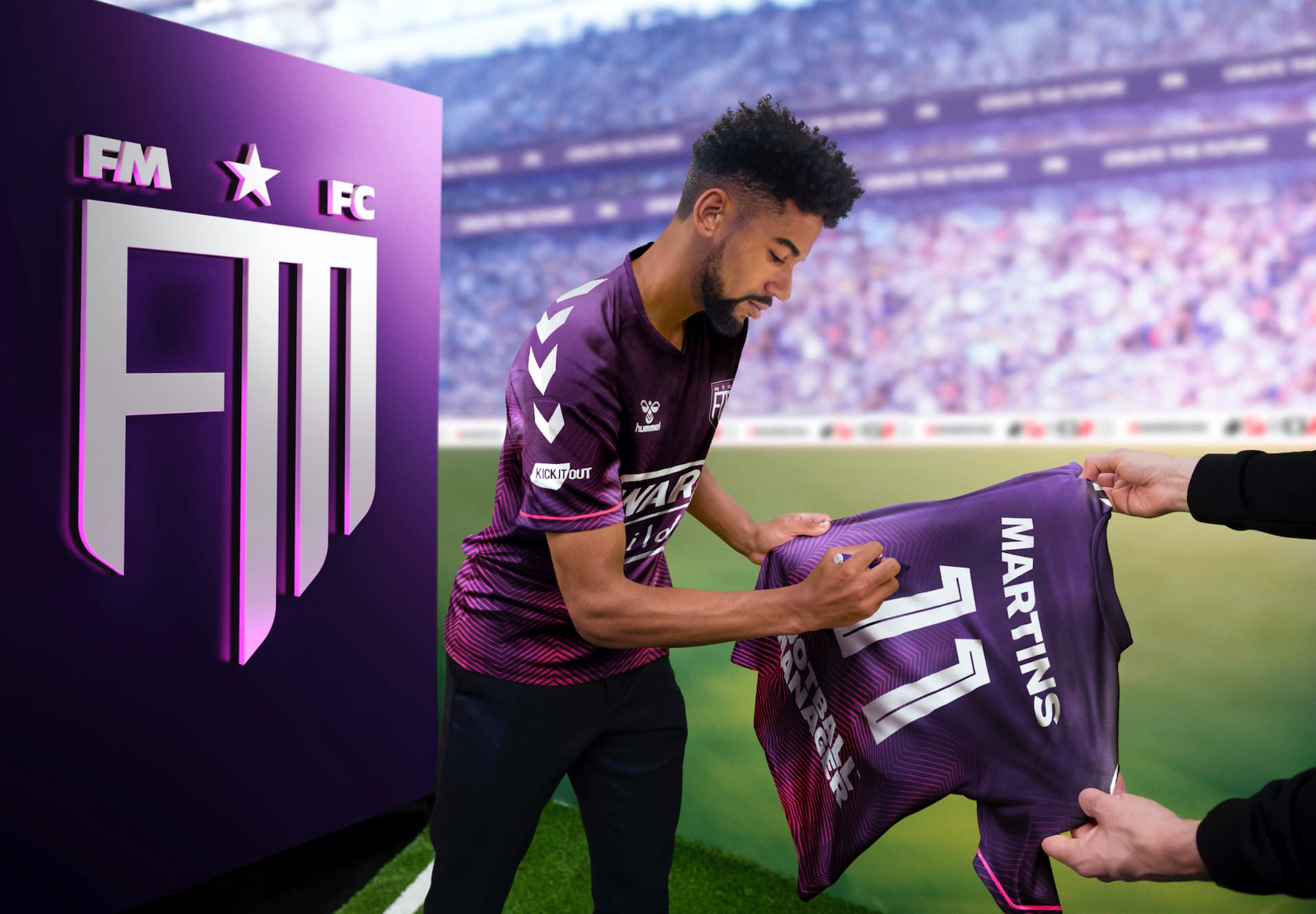 JOIN THE SQUAD
GET REWARDED
Sign up for FMFC to get feature drops and game info before anybody else, content more relevant to your game preferences plus member-only rewards and incentives.