EFL Football Manager Cup | Round of 16 Preview
Five all-Championship affairs. Two big derbies. One League Two side hoping to cause an upset against one of the tournament favourites. The stakes are much higher as we now find ourselves on the verge of the round of 16 in the inaugural EFL Football Manager Cup.
The next stage of the tournament, which is being run in partnership with the EFL and their charity partner, Mind, will see all eight games played across Tuesday and Wednesday evening. Here are the big stories to look out for in the round of 16.

Queens Park Rangers produced one of the most impressive performances of the second round when they downed West Bromwich Albion 3-1 and their reward is an away trip to West London rivals Brentford, who needed penalties to beat Shrewsbury in their opening game of the competition. The Bees will need to be much better if they are to get a win over the R's, who have emerged as potential dark horses to lift the title.
Action between those two sides, who both boast an array of impressive young talents, kicks off the round of 16 at 7pm on Tuesday evening and following that game is another all-Championship tussle and another derby as Lancashire duo Blackburn Rovers and Preston North End go head-to-head in arguably the tie of the round.
Adam Armstrong's Blackburn kicked off their tournament with a comprehensive 3-0 win over Stoke City while Preston cemented themselves as the tournament's top goalscorers after bagging a stunning 14 times in their two fixtures so far. Ominously for their rivals from the Red Rose County, Preston boss James Moulding still thinks there's more to come from his side in this big derby fixture.
"If derbies like these don't get you excited you've no right playing. It'll obviously be Blackburn's cup final and the lads will have to be ready and fully switched on.
"Confidence is sky high within the squad and there is no team we should be fearful of. We've recorded 96 shots in our first two games, and I fully expect us to continue our excellent record against Blackburn."
Mansfield Town are the only side keeping the flag flying for League Two after their dramatic late victory over Portsmouth in round two and Nicky Maynard's third goal of the competition has secured them a mouth-watering trip to Nottingham Forest.
Joe Lolley's team have looked very good in their opening wins over Leeds United and Southend United but Mansfield's defensive stability and positive approach from set-pieces makes them a very live underdog. Stags boss Jamie King is certainly aware of the task ahead in the next round.
"It feels like a great achievement to get this far in the tournament and to be the only League Two team left is incredible.
"Honestly, I'd say that we have already exceeded expectations and gone further than anyone anticipated. Therefore, there's no stress about going up against Forest; we'll just go out there and enjoy the game."
The three other all-Championship sides will see Swansea City, who have kept clean sheets in their opening two fixtures, take on free-scoring Wigan Athletic, Huddersfield play host to an ever-improving Bristol City and Luton Town travel to face Birmingham City.
After almost coming unstuck against Swindon in the previous round, all eyes were on Birmingham for a potential upset when they took on Forest Green Rovers on Thursday but Lee Camp's men were imperious, smashing five past their opponents and keeping a clean sheet. Unsurprising, the club's real-life goalkeeper Camp is confident heading into the last 16.
"I was very happy with the lads' performance, we wanted to start quick and scoring within 30 seconds was the perfect start as it allowed us to push on really turn the screw. Getting the result we did showed the professionalism of the group.
"It's going to be a different ball game against Luton and we may need to adopt a different approach throughout stages of the game but we will be well prepared for the fixture and it's one we are very much looking forward to."
Wycombe are one of two League One sides left in the competition after seeing off local rivals MK Dons in round two and they will face a trip to Fulham in the final tie of the last 16, while we'll get a rerun of the 2004 League Cup final when Bolton Wanderers travel to take on Neil Trewick's consistently impressive Middlesbrough outfit.
For a more in-depth look at the action from the second round then check out the round-up piece on our website and, don't forget, during the tournament you can show your support for Mind and help them protect, support and save lives by donating what you can at the tournament's JustGiving page.
The games in the third round will be taking place on Tuesday and Wednesday of this week and we'll have a full recap of this week's action next weekend.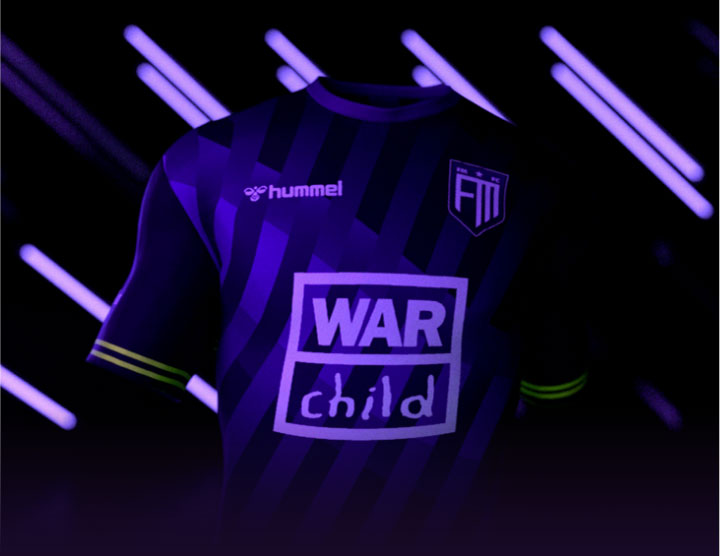 JOIN THE SQUAD
GET REWARDED
Signing for FMFC is your first chance to get feature drops and game info before anybody else, as well as content more relevant to your game preferences plus member-only rewards and incentives. 
Sign-up now for a chance to win an FMFC jersey every week until the end of the season.