FM20 PLAYERS TO GO FOR BIG WIN IN GLOBAL GAMING STREAM
Football Manager is pleased to support You Are Not Alone (YANA) a global event taking place this Saturday to bring people together through gaming. YANA is a virtual event for gamers, athletes, celebrities, influencers... and you. It's taking place this Saturday, May 2nd, from 6am BST to 1am BST on the 3rd BST, with official events streaming live on Facebook Gaming and Twitch .
The details
FM's participation in this worldwide event will come in the form of 'THE BIG WIN' - an attempt to get as many Football Manager players as possible to win as many FM matches as they can between 2:00pm and 3:00pm on the day. During that time, broadcaster James Allcott will be streaming live on his channel, playing along with and advising as many FM players as he can, with the assistance of some very special guest 'assistant managers', include FM gaffer Miles Jacobson and YouTubers Spencer FC, Dr Benjy and Manny
How to get involved
We want as many FM players as possible to get involved and there are a couple of ways you can join in. All you have to do is make sure that you're online and playing FM20 between 2:00pm and 3:00pm on Saturday.
If you'd like the opportunity to be one of the featured managers on the live stream, simply tweet @footballmanager using the hashtag #YANAFM20bigwin before 1:00pm on Saturday. We will invite a select few into a special Discord server and from there you could well be one of the lucky few to be helped achieve that vital win by James and his assistant managers.
And even if you're not among those invited to participate in the live stream, you can still get involved by simply playing FM, registering a win and then tweeting evidence of that win (such as a screenshot) to @footballmanager, again using the #YANAFM20bigwin hashtag.
The prize
One participant will finish the day with more than just a Football Manager win under their belt, as we're offering a real 'money can't buy' prize to one participant - the opportunity to appear in a future version of Football Manager as a 'newgen' player.
In aid of YANA
YANA is an event put together by the games business to bring people together during isolation through gaming (whilst promoting social distancing). For further details, visit YANA.
#YANA #PlayApartTogether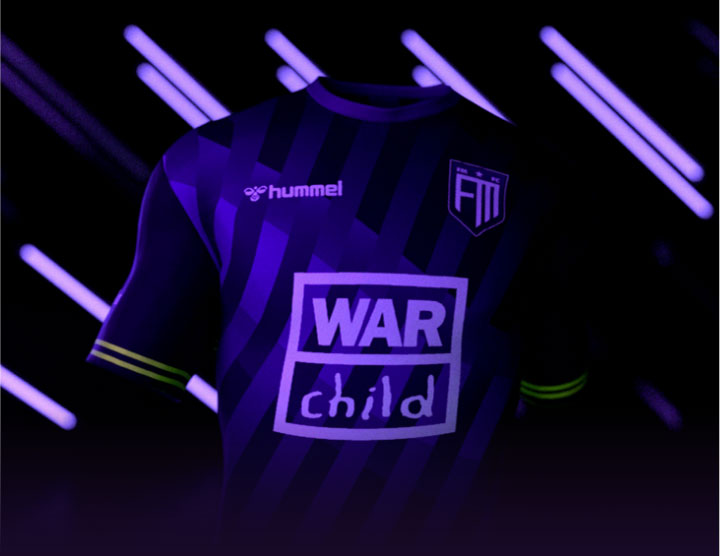 JOIN THE SQUAD
GET REWARDED
Signing for FMFC is your first chance to get feature drops and game info before anybody else, as well as content more relevant to your game preferences plus member-only rewards and incentives. 
Sign-up now for a chance to win an FMFC jersey every week until the end of the season.