Football Manager 2023 Mobile – New Features unveiled
Football Manager 2023 Mobile will be released on November 8th on iOS and Android, with new features and improvements designed to enhance your mobile management experience.
The arrival of UEFA Club Competitions to FM23 Mobile will make those big European nights feel even more special, while the introduction of Team Talks will give you the opportunity to fire up and motivate your squad.
Let's take a look at this year's new features in more depth…
Team Talks
Make your management style clearer than ever before with Team Talks making their Mobile series debut. Available pre-match and at half-time, be the difference maker when your team needs it most.
You can also individually praise or criticise your players too, so if your star striker has produced a world-class performance or your goalkeeper is looking a bit shaky at the back, you can pass on a valuable message.
You will also see a reaction screen after you chat with your players, indicating their initial response, while post-match media items will include team-talk reaction, too.
Whether you're a boss who opts for the hairdryer treatment, or someone who prefers an arm around the shoulder, the introduction of Team Talks will help represent your managerial ethos in FM23 Mobile.
Development Hub
The brand-new Development Hub is designed to help you create future Wonderkids at your club.
When younger players appear in the revamped Youth Intake screen, you can choose to bring them onboard or otherwise.
From there, if it's time for them to get some experience elsewhere, you can loan them out and receive enhanced feedback from your backroom staff throughout their spell. Via the enhanced mentoring system, you can also choose one of your players to guide a prospect through their development.

Increased Manager Focus
A refreshed Manager Profile will represent your personality more than ever before, with traits evolving throughout your career and reflecting your managerial style.
To help you stay onside with the club's hierarchy, Board Confidence has also been revamped to provide more detailed feedback on your successes and failures both on and off the pitch.
With these improvements bringing you closer to the game, become a part of your own world in FM23 Mobile with the new option to add your own photo to your manager card.*
UEFA Club Competitions
Those Tuesday, Wednesday and Thursday nights will feel even more special with fully licensed UEFA Club Competitions coming to FM23 Mobile.
Matchday branding will reflect the amazing experience of big European nights as you look to lead your side to glory in the UEFA Champions League, UEFA Europa League, the UEFA Europa Conference League and the UEFA Super Cup.
The addition of live, authentic draws for UEFA Club Competitions will also offer a truly immersive experience, as you await your fate.
Recruitment improvements
Reworked transfer and loan negotiations will give you clearer feedback on your transfer bids, while other clubs will behave more realistically in their dealings with you.
Elsewhere, dealings with your own players will be influenced by their underlying ambitions. For example, a burning desire to play in one of the big leagues overseas might be a greater draw than a salary increase.
FMFC
This year, our exclusive member's club FMFC has been integrated into the Mobile series for the first time.
Members will be able to login and get access to free exclusive game modes, with three challenges - 'Unrest at Home', 'You Can't Win Anything with Kids', and 'The Dangers of Capitalism' – available to play. Selecting a national team from game start is also available exclusively to FMFC users.
Further changes
• Interim managers will make an appearance in FM23 Mobile for the first time ever – the opportunity to take up that role at another club may even appear in your inbox.
• Football authorities can issue referees with the instruction to be more lenient or stricter at the beginning of a season.
*available only on iOS 15+.
The word(s) UEFA, CHAMPIONS LEAGUE, EUROPA LEAGUE, EUROPA CONFERENCE LEAGUE, SUPER CUP, the UEFA logo and all marks related to the UEFA Champions League, UEFA Europa League, UEFA Europa Conference League and UEFA Super Cup (including, but not limited to, logos, designs, mascots, products, trophies and names) are owned and protected as registered trade marks, designs and/or as copyright works by UEFA. All rights reserved.
PRE-PURCHASE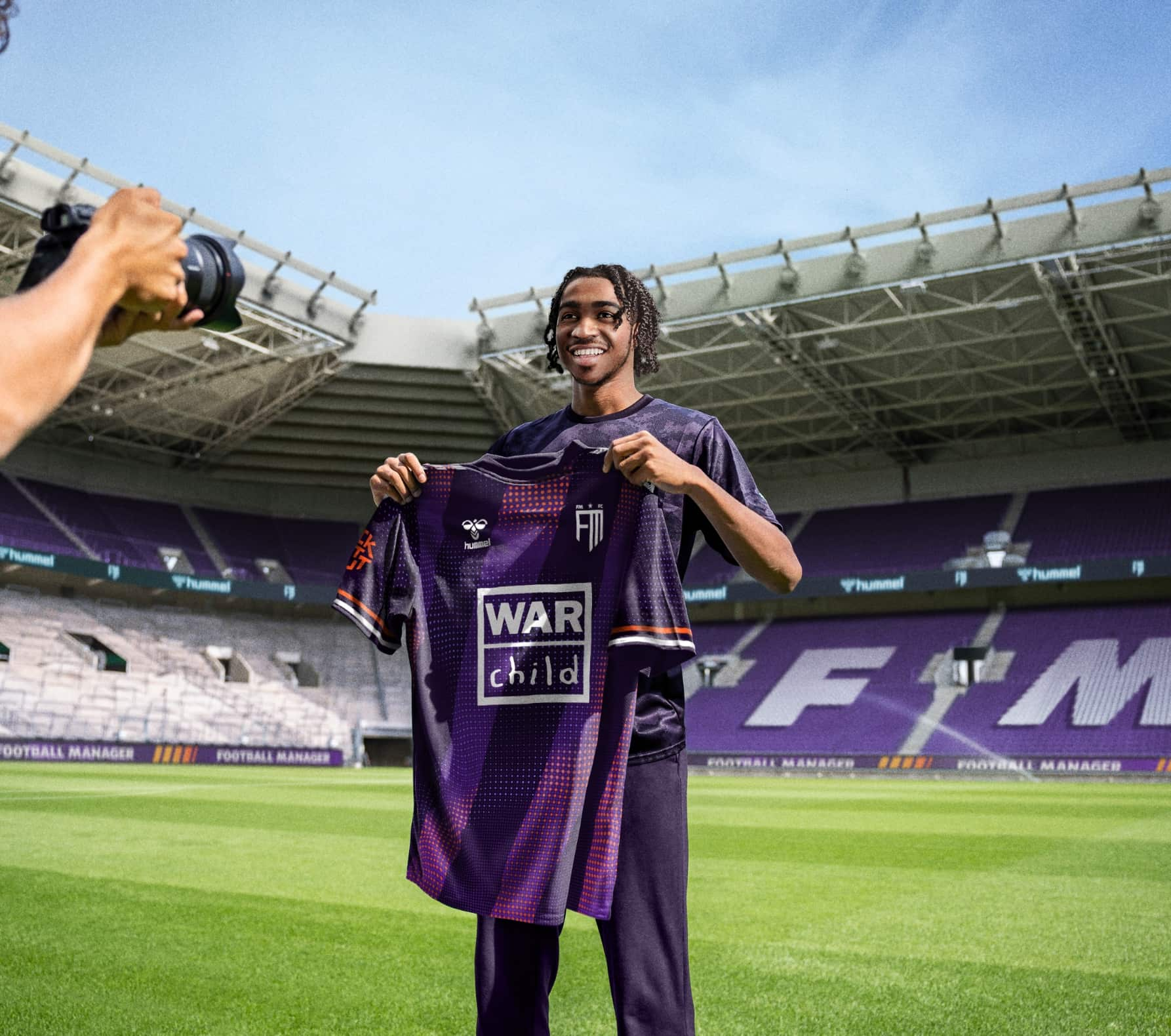 JOIN THE SQUAD
GET REWARDED
Sign up for FMFC to get exclusive feature drops and game updates, personalised content, plus member-only rewards and incentives.