SUPPORT KITMAS FOR YOUR CHANCE TO WIN AN FMFC 23 HOME SHIRT
Donate a shirt for a great cause and be in with a chance to win an FMFC 23 Home shirt back in return.
Kitmas hopes to brighten the Christmas of many children in the UK, distributing football shirts to kids who may not otherwise receive presents this year.
Kitmas was founded by football coach and activist Paul Watson and his wife Lizzie, with support from stand-up comedians Vix Leyton and Mark Watson (Paul's brother). Since starting back in 2020, they have distributed 3,000 shirts to young football fans in the UK. Any football fan has childhood memories of the joy and excitement of pulling on a new kit, and Kitmas aims to spread that happiness around the country.
There are three ways to get involved, one of which is to donate a shirt.
This year we wanted to help promote this excellent cause by encouraging our UK FMFC members to get involved by donating a shirt and, in return, offer the chance to win one of ten FMFC 23 home shirts to replace it.
If you have any pre-loved football shirts sitting in cupboards and wardrobes that children may have grown out of, Kitmas will accept any football shirt in very good to 'like new' condition. Send it to Kitmas Appeal, PO Box 481, Stroud GL6 1NZ. Full details on how to enter are below.
Thank you for your support, and Merry Kitmas.
HOW TO ENTER
This competition is exclusive to our FMFC members (UK only).
If you haven't already joined the FMFC squad, sign up today.
Step 1
Find your shirt to donate (must be very good to 'like new' condition),
Take a clear picture of the shirt on a flat surface (if you're a lucky winner you will need this to claim your prize)
Then send the shirt to Kitmas Appeal, PO Box 481, Stroud GL6 1NZ before Wednesday, December 14th.
Step 2
Login to FMFC, head to the Member Rewards tab and click 'Enter Now' to complete your entry.
TERMS & CONDITIONS
This competition is only open to FMFC members who are UK residents
Entries close at 12pm GMT on Wednesday, December 14th.
Prize: one of ten FMFC 23 Home shirts
Winners will be drawn at random
All winners will be contacted within a working week of the competition closing and asked to send the picture of the shirt they donated to claim their prize.
Best of luck and make sure to check back on FMFC regularly for more exclusive rewards and prizes.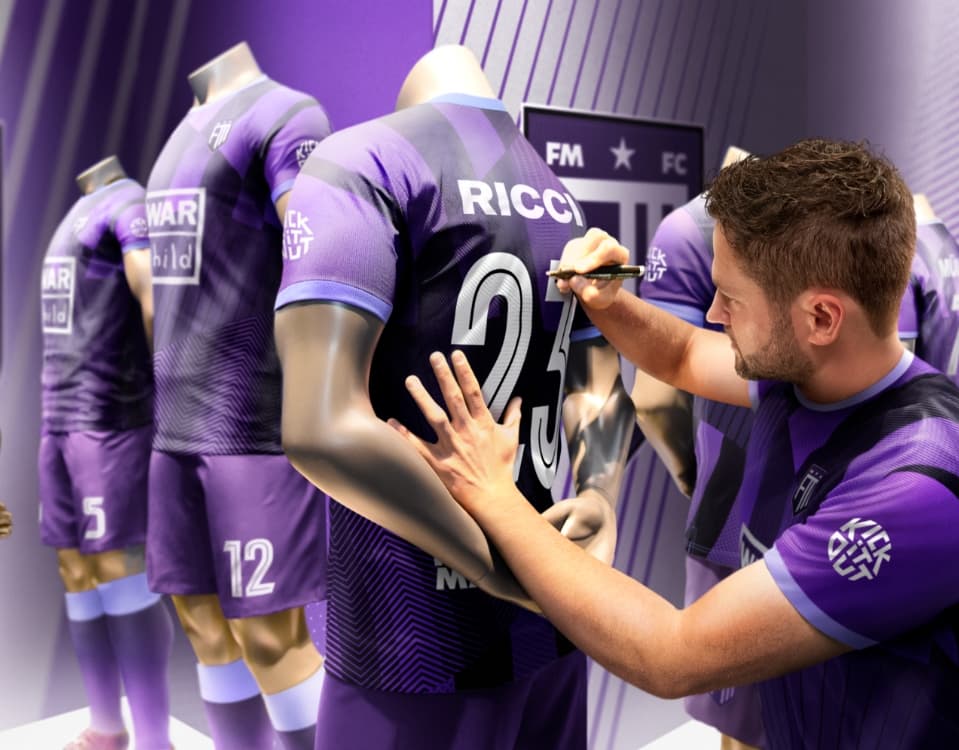 JOIN THE SQUAD
GET REWARDED
Sign up for FMFC to get exclusive feature drops and game updates, personalised content, plus member-only rewards and incentives.
Join the
squad