10 things you need to know before starting a save | Wednesday Wisdom
Extra Time: Guides
06.05.20
If you're like me and usually take some time before hitting 'Continue' after starting a new save, then you more than likely have Day One of Football Manager nailed down by now. A combination of attempted perfectionism and general new save obsession means that days can pass before I reach our first league game… and I'm completely ok with that.
However, if you're not as inclined to spend hours deciding which U18 Physios and set piece routines you will need in your first season, or you're a newcomer to the series, it's important to remember that Day One in FM can be critical in ensuring you get the right things done from the very beginning. It's valuable time where you can avoid being slow off the mark when it comes to sorting your team, tactics, recruitment and financial situation before hitting 'Save' for the first time.
Here are 10 essentials that every player should remember when starting a new save in Football Manager.
1. Engage with the Board
Being fully aware of how much room you have to manoeuvre with your transfer/wage budgets has a huge impact on player recruitment before you kick off a new season. Older versions of FM didn't offer as much flexibility in terms of how you use your club's finances. However, we now have much more scope to squeeze every penny out and maximise our transfers and recruitment. Amending the budgets, asking for more and ensuring you are getting maximum revenue from player sales will all contribute to a better bank balance as you commence your journey.
2. Play friendlies for cash
This is most effective if you are managing a lower league club, but high-profile friendlies are a sure-fire way to boost your finances in pre-season. It's possible to almost double or treble your bank balance by simply inviting a few of the big boys down for a kickabout – you might sacrifice a bit of morale by getting a hiding, but it's an excellent smash and grab technique to bring in some badly needed cash with which to bolster your squad.
3. Check Scouting Knowledge
This is almost too easy to overlook, especially if you are new to the game – when you conduct a player search, the default setting for your scouting range/budget is limited to domestic or nearby nations/players meaning any search you perform will only produce players from that area.
This can easily be amended on the Player Search screen and can be expanded to widen your search parameters (or reduced if you're in the business of saving funds).
When looking for 'Interested' players to join your club, you can change the interest level filter on the player search and identify some additional players that are potentially willing to join you if the price is right.
4. Club Vision
'The Manager knows the type of football they like to play up there'.
Never underestimate a club's football philosophy, especially in FM20. You can quickly learn a club's preferred formation and playing style at the Add Manager screen. Do this after you select your club – it's always good to think about putting your own stamp on the team's style, but there's no harm paying heed to this while you settle into the hot seat to ensure you hit the ground running.
The Club Vision menu screen is the go-to place for seeing how you're getting on with the club's philosophies and targets, both on and off the pitch. On Day One you'll just see the overall goals, but as the season progresses it'll update and show you where you're doing well and the milestones you still need to hit.
5. Spying on Contracts and Release Clauses
Whether you're an elite club or a lower league minnow, securing your prize assets and tying them down to long-term contracts (preferably with no release clauses, although this isn't possible in certain leagues or countries) should be one of your first actions when taking the helm at a new club. One click of that Continue button and suddenly a sniff of interest from a bigger club has your best player unsettled and pushing for a move. They say retaining your best employees is far more important and cost effective than hiring new ones – Football Manager is no exception.
This not only unsettles the player and leads to the potential demise of your working relationship – if they are in any way influential it won't be long before it impacts the rest of the team against you too, so get that new contract offered and signed.
A quick amendment to your squad screen will allow you to view and sort your squad by contract expiry and/or release clause to ensure you have the chance to retain these players if desired.
6. Study your Team Report
If you don't necessarily know all your players and/or what formation to use – let the squad and staff decide for you. Checking the Team Report is common, but be sure to view 'All Positions' to see where you have quality and depth and where you need to strengthen. You might not realise that you already have an unknown four star player in your ranks, allowing you to focus your budget and energies on more important parts of the field.
7. Hunt for bargains...
The usual tricks are extremely effective – checking the Transfer List, Loan List and expired/expiring contracts list always reveals some top potential signings regardless of club or stature. However, there are a couple of additional techniques you can use to pick up an absolute steal.
Minimum fee release clauses are a fantastic way of finding players at reduced cost, especially as some leagues require all clubs to insert a minimum fee release clause in player contracts. However, if you are lucky and know what you are looking for, you can often find a quality player whose release clause is close to or even lower than their value.
8. Mind over matter
Football Manager requires strategy, intelligence, determination and at times healthy amounts of resilience. The game also favours these attributes in players and staff in the game, so it's worth taking this into account when signing players. This is especially true for wonderkids and hot prospects that have the potential to go all the way – attributes like Determination and Decisions are essential. It's also important to recognise the importance of the Personality and Media Description values on a player's profile. Even the most talented youngster can fail to meet their potential if they don't have the mental strength to go with it.
A simple amendment to the Player Search filters and columns can help you sort the players that have the talent and mentality to succeed and are therefore worth splashing the cash on.
9. Staff and Facilities
There is always a settling in period when joining a new club so you might as well shake things up – backroom staff play a key part in the success of any save and many FM players ignore this at the start in favour of transfers and rapidly clicking their way through pre-season etc.
It's essential from a training and scouting perspective to have the best staff in place to maximise your player development and recruitment early on – not to mention that waiting three months to sign new staff can unsettle things. Bearing in mind the update on your first Youth Intake now comes earlier than previous versions, the start of a new save is the time to get the right staff and best possible youth facilities/recruitment in place.
10. Sit back, relax and enjoy it
We all play FM for different reasons, but for me the main enjoyment comes from picking the right club with the right level of challenge and finding as many ways possible to connect with and enjoy the save – whether that's taking over your favourite club, resurrecting a fallen giant, pushing up from the lower leagues, being a journeyman or playing a network save with your mates – giving your save a name, targets, connecting with specific players/staff, comparing to the same club in real life and always quitting while you're ahead means that you'll always be hungry for more, and FM can certainly provide as it has done for so many years.
As the tagline goes… You Decide the Story.
Cheers,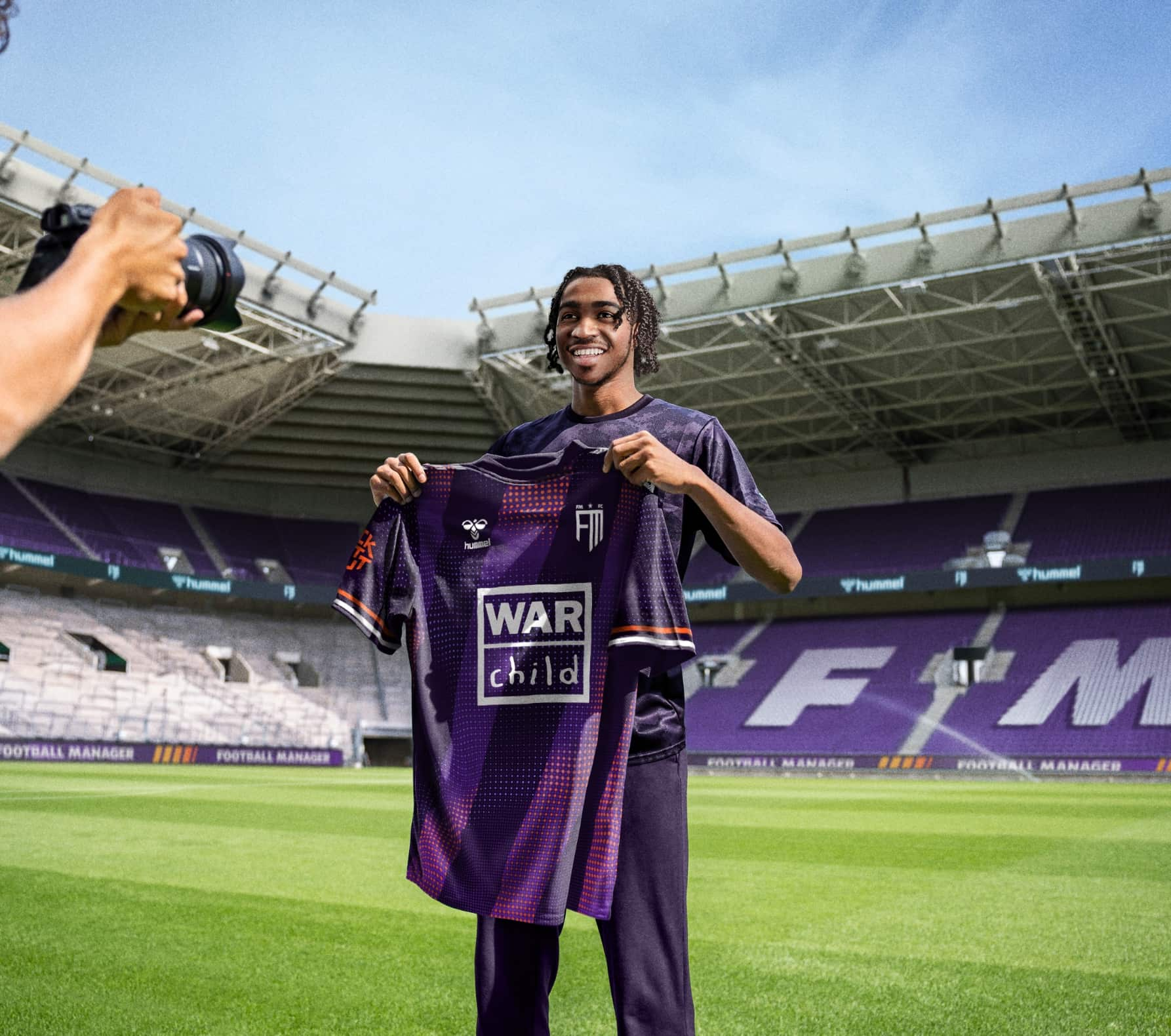 JOIN THE SQUAD
GET REWARDED
Sign up for FMFC to get exclusive feature drops and game updates, personalised content, plus member-only rewards and incentives.
Explore Our Features Roadmap