Seven ways to maximise your free week
Tips
18.03.20
Read Time

:
Football Manager is a game with a wealth of detail, data and managerial responsibility.
Therefore, FM20 can take time to reveal its charms, but in this exciting free week, we thought we should pass on some advice on how to get as much out of the game, as quickly as possible. Here are seven ways to maximise your playtime.
1) Delegate backroom staff responsibilities
Delegation. Delegation. Delegation. All good managers use their staff wisely. In the modern game we're seeing larger and larger backroom teams that support managers. These managers aren't just looking after the players anymore, they're managing a team that manage a team – confusing.
On Football Manager, you can maximise your playing the game by delegating to your assistant and other coaches – leaving you to focus on what's important.
This is especially useful in pre-season, allowing others to arrange and take control of friendly matches and handle contract negotiations with existing players and staff members.
2) Automated training/individual training
Training is an aspect of the game you can get lost in the most, fiddling with regimes and individual assignments. If you're aiming for a speedy season, then handing training over to your assistant is wise.
Allowing your assistant to handle team training and create calendars limits your day-to-day workload, keeping you free to focus elsewhere. This doesn't mean you can't have an influence; if there's a particular aspect you think the squad needs to pay attention to – set pieces for example – you can add that to the existing schedule.
3) Using tactical presets and recommended formations
When you've finally got your squad together, it's time to set out your tactics and illustrate your philosophy on the pitch. The key to a good tactic is making use of the squad you've got; flexibility is key. A useful tip here, therefore, is to stick to the recommended tactical preset with a formation that complements it.
In FM20, this is visualised by a 'thumb's up' icon, which shows your assistant's recommendation. It means your squad has the players, depth and attributes to carry out that style. It's not to say that you can't tweak the on-the-ball or off-the-ball instructions once selected, but having a strong base preset helps save time and gives you guidance.
4) Quick pick
Along with setting up a tactic, your staff can provide some great help on a matchday too. Using the Quick Pick tool, you can instantly receive your assistant's advice on the starting XI and matchday subs. This, again, gives you a base to start from, leaving you to tweak/rearrange until you're happy.
It's also very useful when you've been dealt a few injuries or suspensions, leaving your assistant to sweep the squad and select from the players available.
5) Using squad depth screen to analyse your squad
In pre-season, it can often be daunting, and time consuming, to see where you need to strengthen. The squad screen, at first, can seem a busy place… this is where the squad depth screen comes into its own. This screen gives insight into strengths, weaknesses and overall depth, you can then assess where you need to bring in reinforcements in the transfer market.
It's also a good way of spotting the promising young players coming through, so you can try to plan ahead, ensuring their paths are not blocked when the time is right.
6) Holidaying between games
A simple, but effective trick is to simply holiday between games. You're a football manager, you're the boss, you run the place – heck, you deserve it. Take a quick break, make a cup of tea and leave it to your trusted staff when your calendar isn't looking too busy. You handle it all when you return.
7) An exciting challenge
With the free week comes an opportunity to get stuck into FM20, and in order to do that you need an objective that can grip you from the start with a short-term goal that entices you in before getting lost in the quest…
In a week you can complete a season, win a cup or challenge your fierce rivals, but it doesn't have to stop there.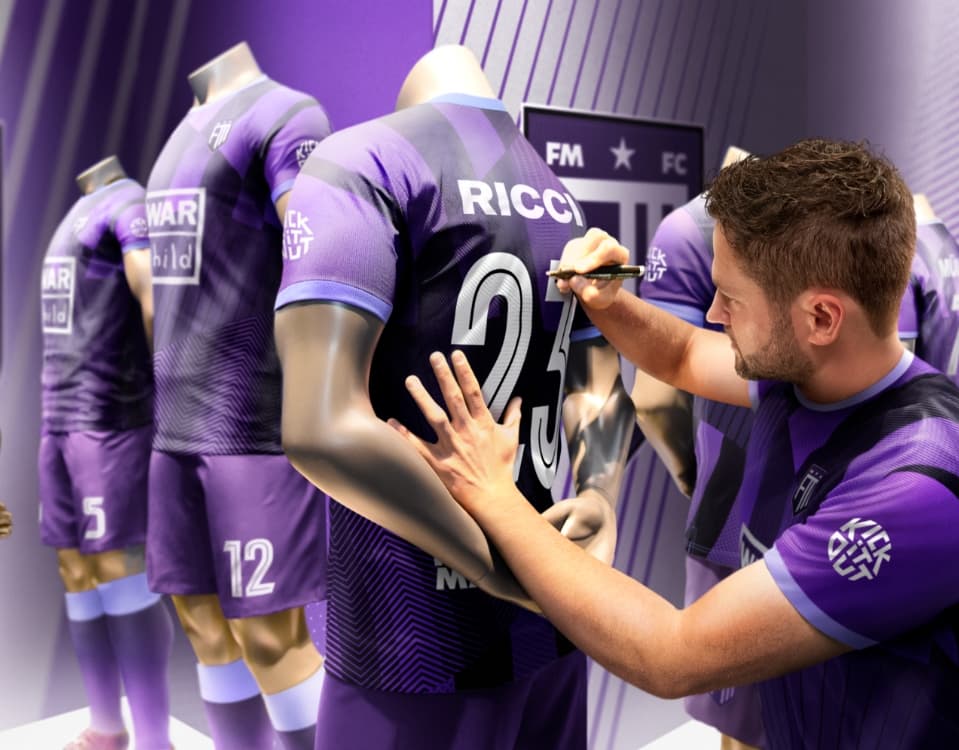 JOIN THE SQUAD
GET REWARDED
Sign up for FMFC to get exclusive feature drops and game updates, personalised content, plus member-only rewards and incentives.
Join the
squad