Choosing the perfect captain | Wednesday Wisdom
Tactics: Player Roles
29.05.19
Wednesday Wisdom returns thanks to @FM_Samo who takes on the subject of captaincy. It's a large part of a manager's responsibility, so how do you get it right?
When you think of a captain you often picture a rugged, tough-tackling, order-barking defensive minded player. While that type of player isn't as common as they perhaps once were, players can be leaders in a number of different ways. As a manager, selecting a skipper is a huge pre-season responsibility, a decision that could well alter the way your season plays out.
Before you send your players off on leadership courses you might want to read on as I take a look at the decisions you've got to make when it comes to choosing your captain as well as the tools and data Football Manager gives you to help in making that choice.
Attributes
When the news item appears that it's time for you to select your captain ahead of the new season you're given some quick information to aid this decision. The two attributes shown are leadership and teamwork. The game tells us that leadership is a reflection of how much a player can influence their teammates on the pitch, while teamwork relates to following instructions given by you, the manager, and how much the player works for and alongside his teammates.
In the absence of players with high leadership or teamwork, determination is an alternative attribute that you could look at. If he's committed in the 90 minutes he'll automatically be a good candidate to encourage his colleagues to do the same.
You might look at these attributes when making your decision or you could go down a different route. When analysing your newly inherited squad you might choose to give the captaincy to the player you think is your most talented, the one who'll be driving the team on with their quality, that striker that's going to spearhead the attack or the central midfielder who drives the team forward week in, week out. You often see this occur in international football.
Qualities
Alongside attributes there are other factors you may want to consider.
Oldest?
I like to have quite a young squad. Alongside the two attributes in the captaincy news item you're shown what age your players are. You might decide you want your captain to be the most experienced player in the squad, the oldest. He's been there and done it.
Longest-serving?
You may look at who's been at the club the longest and knows it inside out. As the years go by in your save, maybe there's a youth player who's worked their way from promising prospect to first team starter that you might consider making captain one day. You're undoubtedly listed in their favoured personnel and you know they'll run through a brick wall for you.
Young star?
There are plenty of examples from around the globe of young players being made captain too. It might signify a change of direction on your part as manager, a new era for the club. The responsibility may also help that player develop (alongside valuable game-time, of course).
Personality
Captains and leaders must be committed, be able to perform under pressure and remain professional at all times. These traits can all be linked to a player's personality, which you can find on their profile.
A player with a Leader or Loyal personality might be the obvious picks on the face of it, but a Model Citizen displays all the strong qualities that you're looking for. Keep an eye out for players who are listed as Ambitious and Driven.
Scouts and coaches can also help when it comes to verifying whether your potential captain performs consistently and whether he's able to step up and perform in important matches.
Dynamics
Dynamics was introduced back on Football Manager 2018 giving you as the manager a snapshot of a whole host of aspects relating to how your players are feeling and behaving. This can also help you to choose your captain.
If you're thinking about swapping your current captain for a player who you've recently signed, you might want to think twice. A few players might not be best pleased with your management (which you'll also see on the dynamics happiness screen) and a squad revolt might be on the cards. The previous captain himself won't be best pleased either, if you want to do your best to avoid this situation then you should interact with him beforehand and mention you're thinking of replacing him.
Your current captain and vice-captain might also have a third player alongside them as a team leader, and it might be this player you decide is ready to make the step up into an official leadership position at the club. Your assistant manager also gives advice on this screen, giving his opinion on whether team leaders are passing or approaching the peak of their ability and whether they should be sold or kept as part of the squad for the foreseeable future.
A captain's influence on the pitch might not always be tangible and it is not always obvious when viewing the game's highlights. But he is impactful in many ways, so you should ask him to use his position to help you out across a few areas of the club. For example, your captain or vice-captain can attempt to talk unhappy players round or they can welcome new signings and help them settle into their new surroundings.
A good captain will inspire your team in those key, season-defining moments but a great captain will do more than just lead the team on the pitch. They're there to be utilised in different situations, like a link between yourself and the rest of the team so it's worth taking a little bit of time to assess your options before making your choice.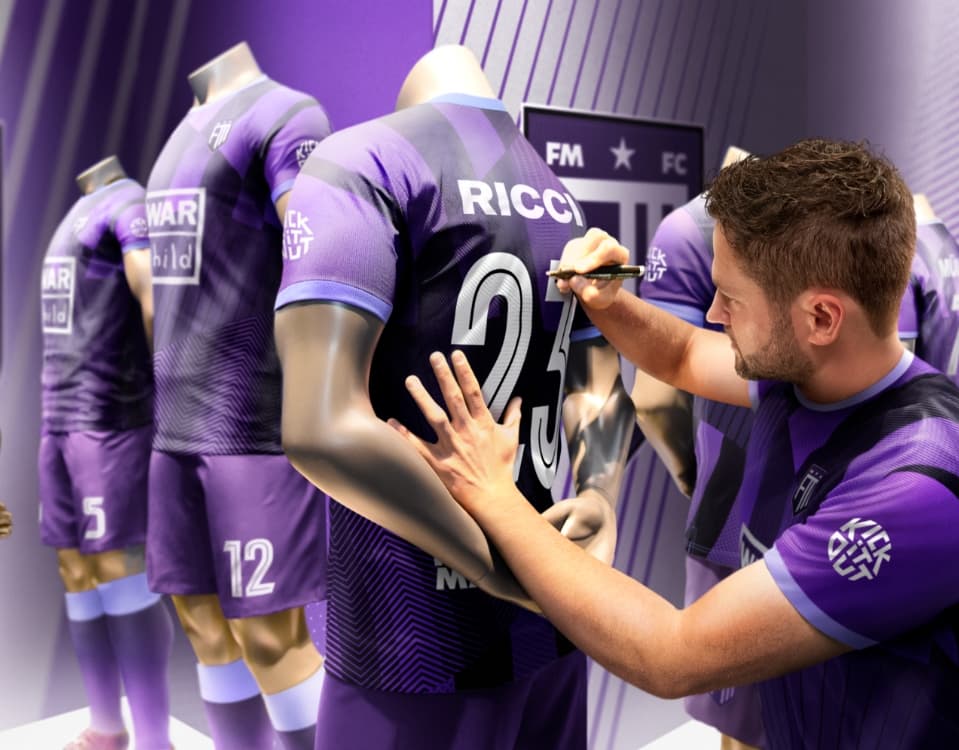 JOIN THE SQUAD
GET REWARDED
Sign up for FMFC to get exclusive feature drops and game updates, personalised content, plus member-only rewards and incentives.
Join the
squad