Create corner routines that suit your squad | Wednesday Wisdom
It's all going so well. Your team seemed comfortable, even with a narrow lead. Now the opposition have equalised with a speculative effort that went in off your central defender's backside. You're chasing the game as the clock ticks over into added time and suddenly you win a corner. You need this to go in, you need just one goal to win the game because the referee has already checked his watch twice. As your central midfielder trots over to take it, you realise that your palms are sweaty and the ends of your nails are, well, not there anymore.
But then a serene calmness comes over you. You're good at corners, you've scored plenty from them this season because you put the time in and worked on them. You set up your approach and then drilled the lads in training session, after training session, after training session to the point they could replicate them on the team bus. The ball floats over and there's your target man at the back stick, unmarked, with enough time to down an espresso and a biscuit before heading the ball home.
Does that sound familiar? Probably not. Definitely not the espresso and the biscuit part.
AFC Fylde researcher and FM content creator @CharlieTangoFM is here to help you achieve that sense of calmness, with a beginner's guide to corners.
Personally, I'd consider corners to be one of the most overlooked parts of Football Manager, one that most managers want to get involved with, but aren't too sure about.
So, to remedy that, I have come to The Byline to give an overview on how I get the most out my corners and hopefully provide something that you can implement in your own game.
PUT SOME TIME INTO IT
Unfortunately, as in life, very rarely do you receive something for nothing. There is no shining light on the road to Damascus, the answer (as it often is) is to put the work in. My personal recommendation is to take yourself off for a morning to the nearest motorway service station and find a quiet spot to ensure you aren't disturbed before getting to work on your set pieces. The old adage certainly applies here; "Hard work beats talent when talent doesn't work hard."
Take the time to work out what it is you'd like your team to do and then try to implement that. Study the routines in action, before tweaking and improving until you're happy. There's never going to be a guaranteed goal at the end of every corner, free-kick or even throw-in, but you can play to your team's unique abilities to get more than your average return.
STUDY YOUR PLAYERS
The starting point for creating any set piece routines is to know your players. Go to their profiles and check their pedigree. When you go into the set pieces screen, it helpfully lists the important attributes for each selected role.
For example, if you give a player the responsibility to attack at the near post, you're looking for: Jumping Reach, Strength, Heading, Off The Ball, Bravery, Finishing and Decisions. Take a gander at Watford's Craig Dawson. He has almost everything you'd want from an attacking defender at a set piece.
KNOW THEIR ROLES
There are several different roles that players can take up both in defending and attacking set pieces. These roles should make the most of the individual's strengths to give you the best chance at both ends.
Focusing on attack for the moment, we have a basic example using Watford below of something approaching what you might employ.
Your first decision is your taker - are you thinking of employing an in-swinging delivery or an out-swinger? Personally, I favour an in-swinger to allow the momentum of the ball to continue towards goal without needing a change of direction.
You can get a good view of your team's ability to deliver killer corners through the set piece takers menu on tactics.
Then it's a case of working out where you want the ball to be delivered to, such as the six-yard box, near post, far post or a combination of those. Since I've stationed Craig Dawson at the near post, that's where I want the ball to end up. As you can see below, its where the majority of our attacking players are based ready to overwhelm the opposition.
At the back post we have a man ready to pick up the scraps should the ball make it through. I prefer this player to be a striker or wide attacker with good Finishing, Off The Ball and Decisions to pounce if a chance arises.
SWITCH IT UP
Something that is rarely discussed is the intelligence of the AI in FM. It's smarter than you think - opposition managers will eventually work your tactics out, including set pieces. The inclusion of somebody offering the short option as a fake in the above example is designed to pull another defender out of the area and create more space for our danger men. But in time, its effectiveness will wane. My recommendation would be to have different approaches from the right and left.
In contrast to our set-up from the right, corners from the left are headed towards the six-yard box, this time aimed at Christian Kabasele, who has the relevant attributes to be a real attacking threat.
DEFENDING CORNERS
Defence remains a priority during set pieces, even when attacking. Part of setting up your own corner routine is to arrange how many players remain back in defence. Historically this has been diminutive full backs, who tend not to pose as much of an attacking threat. The likes of Kiko Femenía could fill this role for Watford because he's not likely to be somebody competing in the air in the opposition box, when many of his colleagues are over six feet tall.
Likewise, you're not the only one hoping to score from set pieces - your opponents are just as invested in picking up goals from dead ball situations. As a result, along with setting up attacking corner routines from the left and right, the same is required for defending. Again, Watford have an embarrassment of riches to keep the opposition out, but not every team is blessed with the same bevy of height – in fact, some managers have recently suggested that signing tall players should be a priority to reduce the number of set piece goals they've conceded…
In defence, there are more decisions to be made - are you a continental zonal marking type? Classic British barrel-chested touch-tight man-marker? Or a trendy new age hybrid combination of the two?
I like to go for a mixture of man marking and zonal, ensuring that my tallest players are in the most important, central areas. Again, the key here is to match your player's strengths. Adam Masina at 6'3" is trusted to mark a tall opposition player.
Much like leaving players back to protect the counter, there's also the choice of how many players to leave upfield. This draws opposition players back to protect from your attacking intentions. Sticking with our Watford example, Gerard Deulofeu is perfect person for this role with his speed and close control.
THE LAST WORD
All set pieces, but especially corners, are a great opportunity to get on the scoresheet. You have no idea how much you will really need a goal in the future during an important game until someone powers one in from the near post and you think; "Oh yeah, I planned for that!"
What I've written here is perfect for making your corners count, but a lot of this advice can be used for creating your free-kick routines as well.
It's vitally important to have a number of routines ready to keep the opposition guessing, while paying close attention to the playing resources you've got will ensure that you have the right people in the right places. You never know when you might need your Central Defender to slide in at the back post from a deep free-kick in the closing stages to secure a cup final spot...
Have a go at creating your own unique approach. Select your taker, find that focal point and watch it unfold. Learn from your mistakes, tweak and go again. Best of luck.
Charlie Tango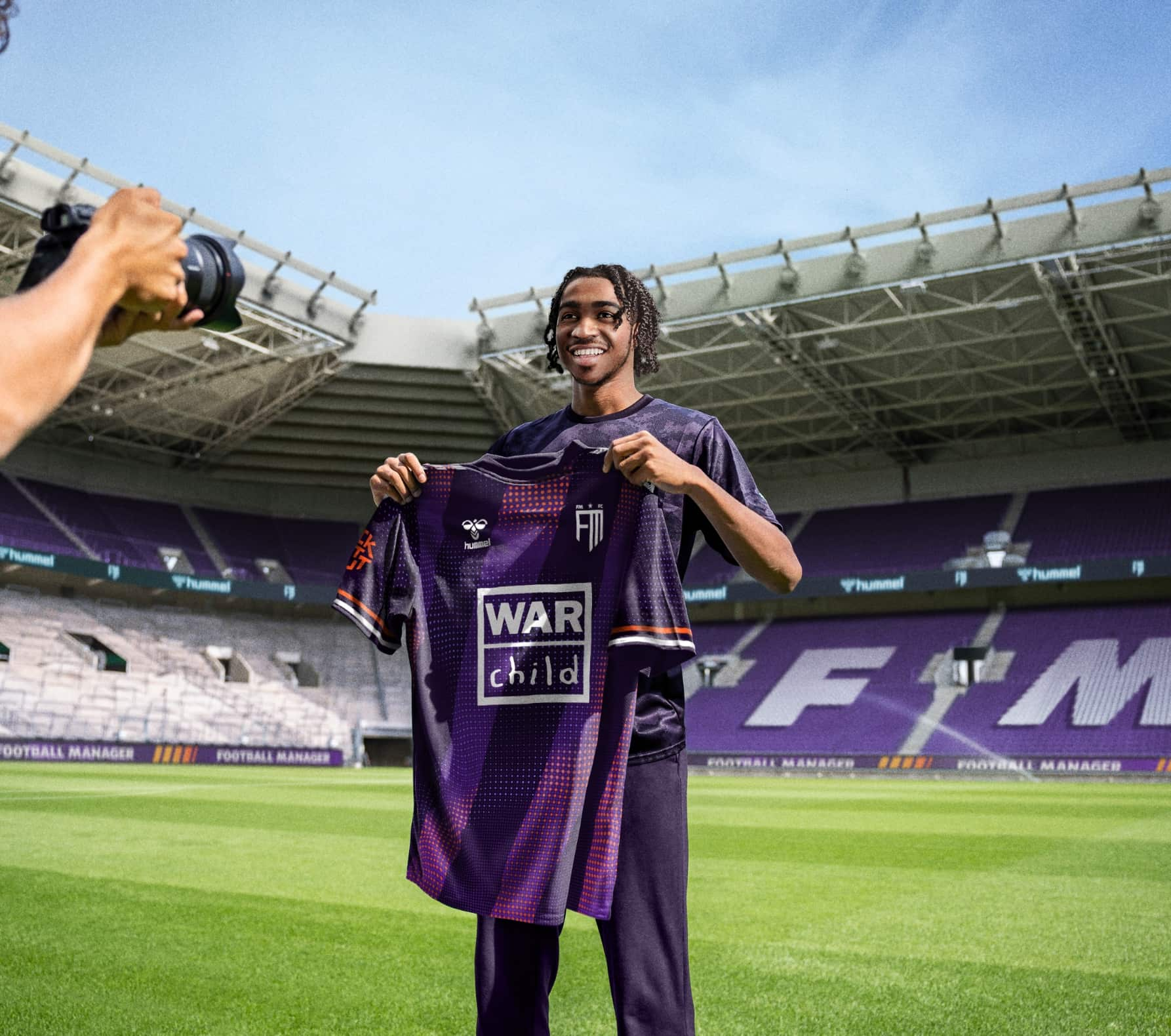 JOIN THE SQUAD
GET REWARDED
Sign up for FMFC to get exclusive feature drops and game updates, personalised content, plus member-only rewards and incentives.
Explore Our Features Roadmap