Delve into the Development Centre | Wednesday Wisdom
This week's Wednesday Wisdom comes courtesy of Dan Gear and features an in-depth look at one of the key new features in FM20 - the Development Centre.
The Development Centre
Watching youth players become global stars and finding newgens that you can develop into title-winning titans - these are a highlight of everyone's saves, and in Football Manager 2020 you have a helping hand.
A headline feature of FM20 is the Development Centre. This is a new screen beneficial for the managers that like to keep an eye on their stars, track their progress and plan the club's future.
This hub is vital, putting all the information in one place for managers who don't want to run every element of those development teams.
The Development Centre Overview

All the information you might need is pulled together in the new Development Centre overview screen. Across the top of this screen, you can oversee the players you have out on loan and the strength of your youth squads.
Beneath that, you will receive recommendations of players in your youth squads that might be ready for a move to the first team. This highlights their current and potential ability, although it is important to remember that this depends on the 'Judging Current Ability' and 'Judging Potential Ability' attributes of your staff. You will also be able to see their recent training performances and average match ratings, which will help you understand how they are getting on, both on and off the pitch.
As the season progresses, more players will be added to this list if the staff think they are ready to make the transition. This will be handy if you are struck down by an injury crisis or if you want to play a rotated side in cup games. It will also help in the transfer window, preventing you from blocking pathways to the first team for development squad players.
Along the bottom, you have the 'needs attention' section, in which the staff will raise any issues with players in the development squad that they feel needs addressing. This could be anything from training feedback, to concerns over their general progress and loan recommendations.
On the bottom right you also have the 'Ones to watch' tab - these are players that aren't quite ready for first-team football but are names worth keeping an eye on. If given the right training, mentoring and match time, these are players that could eventually become first-team regulars.
Loans
The loans window gives you an overview of all loans associated with the club, both in terms of players you've brought in and those that you've sent out. This means that rather than waiting for the monthly reports, you can check on their progress and form whenever you want.
Red Arrow – The main screen is customisable, meaning that you can add and remove information according to your preferences.
Green Arrow – The staff will recommend players to send out on loan for their development. As you can see, Connor Hall's progress has declined due to his lack of first-team football, so the staff member has recommended he be loaned out to get his development back on track. They have also recommended that Brown-Sterling be sent out on loan now that he's 18.
Orange Arrow – By selecting a player on the main screen it will show you their form over the last 5 games, allowing you to see how the player has been playing.
Development Squads
The staff give you a brief summation of your development squads. This will give you a rough idea of the overall ability of the squads, which you can then see an overview of from the dropdown menu.
Orange box – Team report on this squad. This gives you a brief report of the current squad and their ability.
Green Box – Shows the staff for this squad, allowing you to understand what you've got and where you can improve.
Orange arrow – This is the primary tactic used by the squad. You can choose the same tactic as the first team to create some continuity, or you can get them to set up a little bit differently. This is a highly beneficial feature as although you might not be using your ideal formation at the moment, in three to four seasons when these players start integrating to the first team, they will be ready and will not require retraining further down the line.
Red arrow – Once again, this page is customisable, allowing you to incorporate the views you want to see.
Green arrow – This is a staff's summarised opinion of a player's potential with some advice on what to do with the player thrown in.
Yellow arrow – This graph highlights the progression of the player's attributes.
When you click through on the graph, you get to see a real overview of the changes in the player's attributes, showing any improvements or declines.
Youth Candidates
If you select youth candidates from the menu you are presented with this screen.
Your Head of Youth Development will notify you when the youth intake is going to happen and this screen changes as the season progresses.
Later in the season, they provide you with some information of your upcoming intake. He informs you about the positions in which you have great and good prospects coming through and also the positions in which the intake is lacking. This again will help you when planning your activity in the transfer market.
The Development Centre is a great addition to Football Manager, and it fits well with the long-term focus of FM20. We all love to bring newgens through, helping to turn them into the world's best. The hub will give you information on the steps you need to take to help them progress while keeping you informed on their development.
Using this new feature will give you the helping hand you need to turn that 16-year-old prospect into the next big thing.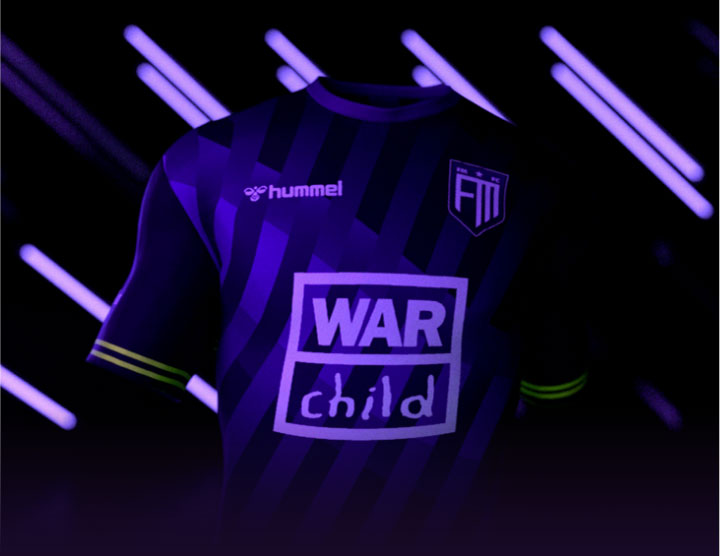 JOIN THE SQUAD
GET REWARDED
Signing for FMFC is your first chance to get feature drops and game info before anybody else, as well as content more relevant to your game preferences plus member-only rewards and incentives. 
Sign-up now for a chance to win an FMFC jersey every week until the end of the season.