Fighting Fatigue and Preventing Injuries in FM21
Extra Time: Guides
10.03.21
"Never let a stumble be the end of your journey. Never let an injury crisis be the cause and effect of your Football Manager demise".
Injuries are often a hot topic for Football Manager players. Injuries can prevent a Wonderkid from reaching his full potential and, perhaps more worryingly, can derail an entire season if they mount up to create what is commonly dubbed 'an injury crisis'. FM Grasshopper has come to The Byline today to see if we can prevent that crisis from happening in the first place. Are there steps you can deploy to fight fatigue and limit the injuries?
In short: yes there are, and in order to prove that I am going to pose four questions to you...
1. How hard should you train your players?
The answer to the above will vary depending on multiple factors, but getting your Training right is one way to help avert any injury crisis at your club. Firstly, the stage of the season you're at should influence how hard you train your players. In pre-season I like to work my players very hard with an intense fitness schedule: lots of Endurance, Resistance and Quickness sessions. The reason for this is that I want them to condition themselves for the long season ahead (vitally important for my Colombian save which will see me play close to 100 games in a calendar year). You want your players to be able to take the knocks, get up and play regularly.
The intensity of weekly sessions is shown in the bar charts for each day.
Equally important, though, you need to train less, or train differently, when the fixtures mount up. This is where the Recovery session will help reduce the injury risk of your players. I put them in post-match, after every match, as it's the only physical session to dedicate time to proper recovery with the medical staff. You could also choose lighter team/unit sessions that keep the players sharp but not at the expense of their condition ahead of the next match day.
2. What sort of sacrifice do you want your players to make on the football pitch?
The quicker you do something, and the longer you do the same thing, increases the likelihood of you experiencing a muscular injury. It's basic physiotherapy and the same principle exists in Football Manager. It's why the intensity of your side's tactic is a major influencer on the likelihood that your players will suffer mid and post-match injuries.
Ask your Goalkeeper to distribute quickly, in a team operating a Very Attacking Mentality in an urgent Counter-Pressing tactic, and you will likely need exceptional athletic ability throughout your First XI. In fact, you will probably need a substitute bench of similar players to come on in the second half to maintain the intensity of your approach.
This sacrificial approach may work, your team may overwhelm the opponent within the first 30 minutes and already be 3-0 to the good by the time you head down the tunnel for some half-time oranges (other refreshments are available). But if you notice injuries mounting up because of this approach... could it lead to an injury crisis?
Similarly, like the team tactics, a player's individual role will influence how much energy he expends on the football pitch. You should notice your Attacking Wingers running the lines all game depleting energy far quicker than your Defensive Playmaking pivot, who is told to hold position and dictate the flow of the game with More Direct Passing. Choosing a player's role carefully is definitely one way in which you can manage a player's career properly and effectively in order to avoid injuries.
If you have a player with a strong Stamina Attribute, he will be able to last the 90 minutes at the best of his level. He will suit a high intensity style of football (e.g. Gegenpress) and a role that closes down or looks to get beyond his man either with runs or dribbles (Ball Winning Midfielder and Inside Forward, respectively). However, a player with weaker Stamina here would suit a more conservative role, perhaps one that Holds Position (Central Midfielder on Defend) or one that drops to get a hold of the ball (Wide Playmaker). The choices you make here can influence the number of injuries that player will suffer under your management.
3. How often should you rotate and rest your players?
Post-match, Natural Fitness is another key Attribute to consider. This will govern the rate at which a player's condition levels recoup between matches. A low score would mean that your Winger is unlikely to be able to play every three days, even if his Stamina is solid enough. Chancing his match day inclusion would be far too risky if he recently played, as injuries are more likely in a match when the condition of a player is low. Check this Attribute and formulate your rotation strategy accordingly.
It's here in pre-season where I map out my likely cover between roles in my side. If I know a certain player is only going to play one in two matches at best, especially in the peak periods, you will need cover and an acceptable rotation policy. It sounds simple stuff, but I'm sure we've all been there: hitting a peak period with only one recognised Left-Back...when you could have (read that as definitely should have) brought in adequate cover.
But there are times when too much rotation is detrimental to on-field results. Sometimes you need players to have a run of games together, in order to build that familiarity with both the tactic and also with each other. Personally, I work two to three games ahead so that I know the likely games where a few of my players can sit out and rest up for that week, taking into account their cumulative match load as shown in the Medical Centre.
FM21's Medical Centre is a place to help you decide on who to rest/rotate and when. Your most senior Sports Scientist (or a Physio if you don't have one) will be crunching the numbers, and will offer an opinion on your training, summarise your players' match and training load and categorise each player's overall risk of injury (taking into account susceptibility and fatigue).
If the Medical Centre highlights a concern on a player, you can then set a period of rest for the player either in the Training area or via Development/Rest on the Player Profile area. After a long period at a club (i.e. more than one year), you'll likely understand which players are going to benefit from an extended rest period. I usually have International Breaks or lulls in big fixtures to dedicate this time to resting certain players (sometimes up to two weeks), thus ensuring they return to the First Team with a second wind.
4. Do you have enough backroom support?
Physiotherapy is a specialist health profession, and unless you as a manager think it's normal to care for a 25-man squad all by yourself, you're going to need help. The purpose of your Medical team is to make accurate diagnoses on players' injuries/conditions and get the injured back playing again. It's one of the most vital cogs in any football club, as you're asking them to care and protect the club's most precious asset: its players.
I have already mentioned how Sports Scientists will help you fight fatigue and prevent injuries with data driven analysis, but the ones actually treating players are the Physios. Physiotherapy is the key Attribute here, and the main attribute I judge them on. High scores will get players back sooner and more accurately assess and grade injuries, ensuring that you don't rush players back and risk suffering setbacks.
The last group of medical professions that can help you are the Club Doctors (or the private Specialists if you choose this option when encountering a big, or unique, injury). These are sourced automatically in FM21 by your club, but they can be used in special circumstances to treat and rehabilitate players.
If building your dream Medical squad bit-by-bit doesn't appeal to you, that's completely fine. Instead, simply place some job adverts like any normal club would; and let the medical professionals come to you:
In isolation these tips may not look like much. But, by putting them together, I believe that you can avert the dreaded injury crisis in FM21 and get more out of your current crop of players.
Stay safe and injury free in 2021,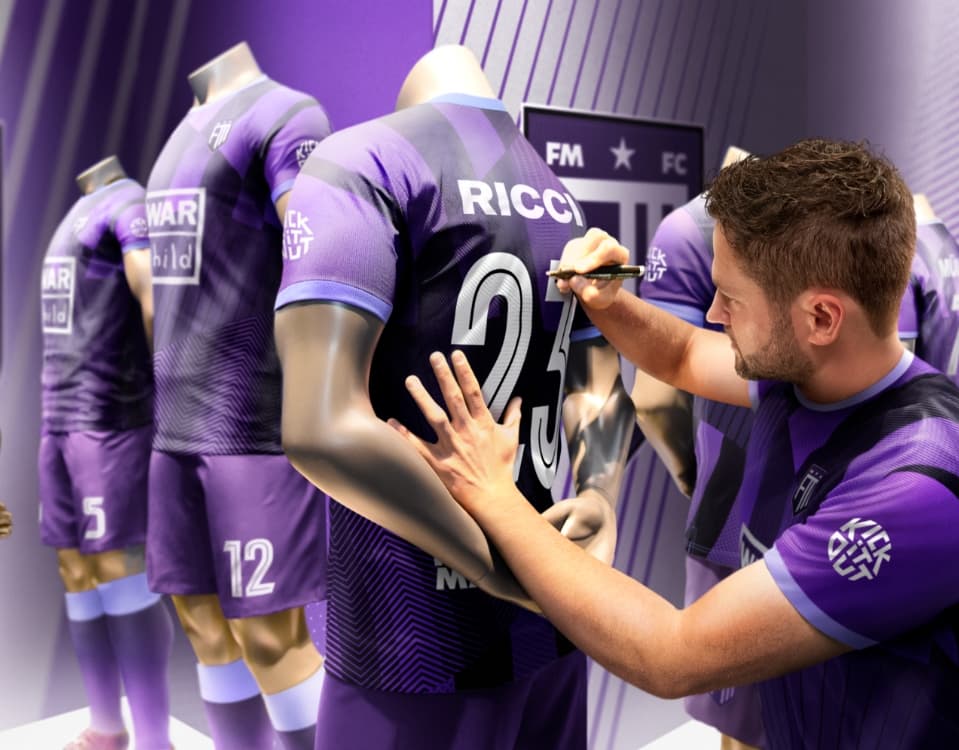 JOIN THE SQUAD
GET REWARDED
Sign up for FMFC to get exclusive feature drops and game updates, personalised content, plus member-only rewards and incentives.
Join the
squad