Get the most from your strikers | Wednesday Wisdom
Strikers are the lynchpin of almost every system. They make or break a good tactic because it doesn't matter how many goals you can keep out, if you can't get your front man firing, it's all over. No team ever won the league with 38 0-0 draws…
Number nines come in many different shapes and sizes in the modern game - no longer are they one-dimensional, known purely for their pace or aerial ability.
In Football Manager 2020, strikers operate in eight roles, from Deep Lying Forwards to False Nines. Whichever flavour yours comes in, let's take a look at how you can go about getting the best from him.
We should say, from the top, that the role deployed should suit your player's individual attributes but since so many strikers can play in so many different roles, it's key that you begin by getting your selection right.
The Lone Striker
A one-man striker formation is a common thing in 2020, with managers opting for more men in midfield. This provides greater balance in the middle of the park, but leaves the number nine with more responsibility; not only do they have to score goals, but they also have to bring others into play.
So, ask yourself, what do I want my lone striker to do?
• Does he need to hold the ball up due to a lack of possession?
• Does he need to play on the shoulder of the defence for direct passes?
• Does he need to work hard in the defensive part of your game?
Once you've answered this, spend some time reading the descriptions and instructions of each role as well as the attributes that the role requires.
Below is a typical modern-day formation with roles that complement each other. Here, a Deep Lying Forward may suit. He would be able to drop into the space left by the omission of a number 10 while linking up with wide-men and holding up play.
The Pressing Forward is another hugely effective role, evolving to become more important than ever. Leading from the front is essential when deploying a relentless pressing game and so the Pressing Forward sacrifices his attacking output by closing down and forcing errors. This role is most suited to a system that, you guessed it, utilises a high press.
Lastly, a Complete Forward offers something slightly different. This role may seem like the obvious selection – why would you choose one role when you can have a mixture of them all? The problem is that not everyone has the ability to do the role justice, it takes a player with special attributes to pull it off. He must possess the technical ability of a Deep Lying Forward while having the strength of a Target Man and the instincts of a Poacher – that's a lot to ask from one person.
Think of a Complete Forward as your focal point, one who will take the ball and look to produce some magic - perhaps not the best in an organised and well-defined system.
The Two-Man Partnerships
When deploying a two-man strike partnership it's essential to think about not just how these roles should serve the rest of the team, but each other. You must ensure that they're working in tandem and not making the same runs or fulfilling the same purpose.
A 'little and large' duo is the classic example of the two-man partnership; players that compensate for each other's weaknesses. In FM20 that's a Target Man and Poacher, one to hold the ball up and win aerial duels while the other gets in behind and onto the end of chances.
These two roles would fit any two-man striker system, especially one that will benefit from balls coming into the box from wide areas – either a 4-4-2 or a 3-5-2 with marauding wingers/wing-backs who have a license to get forward and cross from deep.
Another interesting lone role is the False Nine. A role not utilised often by FM20 players, the False Nine can be effective in the correct system. Famed in modern football by a certain Argentinian, the role needs support from midfield, preferably in the form of a late arriving attacking midfielder, like a Shadow Striker.
The False Nine distracts defensive units with his movement, taking more touches on the ball than a conventional striker, while roaming from position and picking out passes for overlapping runners.
What we're trying to say here is that it's so important to consider a number of things when selecting any striker role. The tactical style, the formation, the opposition strengths and shape and the way in which that role can interact with those around them. The most effective and efficient striker needs to combine well with attacking midfielders, wide men and other forwards. Don't be lazy, don't just select the first role that you like the sound of, or the role that gives off the greenest glow.
Have fun with your front men, trial your different ways of thinking here and analyse how they reacted, moved and performed on a match day.
And once you've figured out what you think it is you need from your front man (or men), keep that in mind when navigating the transfer market. Don't just settle for a striker with the most stars or most sensible fee; it's important that they'll suit the system for maximum results and an easier settling in period.
Alternatively, if funds are tight or your searches prove tougher than you thought, focus on tailoring individual training to different roles of individual attributes that your desired role requires.
However you're looking to shape your attack, give it some thought and analyse your tactic properly with your front man/front men in mind.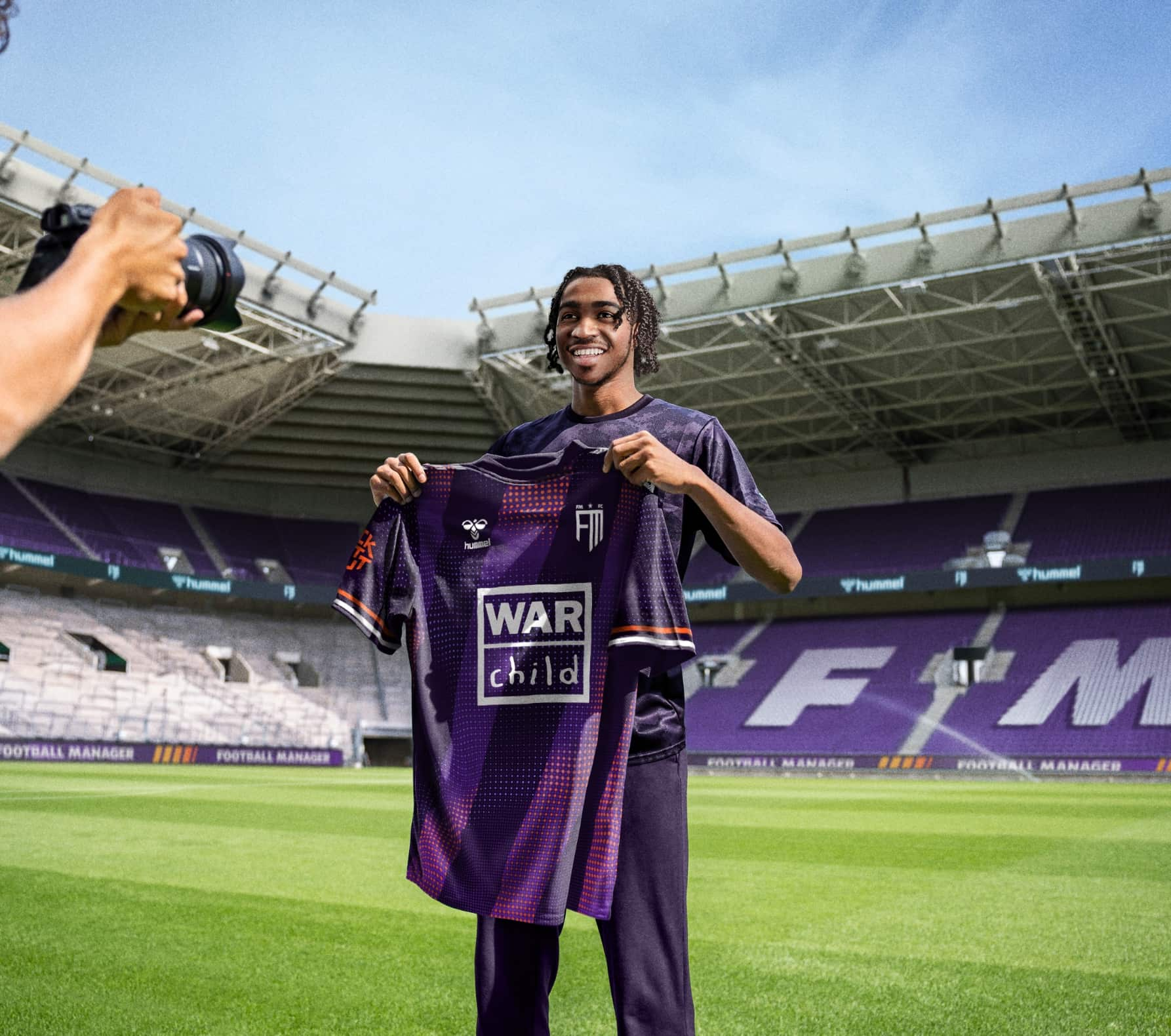 JOIN THE SQUAD
GET REWARDED
Sign up for FMFC to get exclusive feature drops and game updates, personalised content, plus member-only rewards and incentives.
Explore Our Features Roadmap