How to Maximise Team Reports in FM21
Extra Time: Guides
25.11.20
For me, the most influential section at the beginning of any FM save is the Team Report. This area shapes how I set up tactically and which areas I focus on in the transfer market. Football Manager 2021 improves the Team Report with additional functionality that will most likely lead me to visit it regularly throughout the season. I've come to The Byline today to go over this area and the improvements in FM21. Let's begin…
Overview and Assistant Report
After creating a tactic on day one of your save, the Overview screen in Team Report will display either your chosen First XI or the Assistant Manager's suggestions.
Any good team plays to their strengths, and will do its utmost to address any weaknesses. The same approach should be applied in FM21. In the screen above you can click on Strengths and Weaknesses, which will take you to a comprehensive assessment from your Assistant Manager about your current squad within the Assistant Report. The Assistant will hint at collective attributes that your squad may be best suited to maximise (e.g. Creativity) and also any key deficiencies (e.g. Height). Additionally, your assistant will advise on developing player partnerships and notable youth prospects who could break through into your first team in the future.
Squad Depth
While the Assistant Report screen points to the tactical style that I ought to replicate, it is the Squad Depth screen that complements this by showing immediate areas of depth, and any shortcomings, in the squad. From here I know who my best players are, where they're best suited, and what my best XI looks like.
Tip – FM21 defaults this to the opinion of your most senior staff member (often your Assistant Manager), but look around your coaching team to see who has the highest Judging Player Ability attribute scores. You can also ask this staff member to filter by Current Ability and even show future incoming transfers, in order to see how a new signing will fit into the side prior to their arrival.
Analyst Report
If we step back to the Overview screen, we can visit the Analyst Report, which visualises your recent performances with key metrics such as SIxG; or written feedback from your analysts (such as the formations you most commonly face and feedback on certain types of attack, like through balls). Be patient with this screen, as initially there is not enough data to create visualisations or a big enough sample size to gauge your tactic's effectiveness. However, this is a page I will visit multiple times throughout my season in order to judge how we are doing compared to what is expected of us statistically.
In addition, FM21 collates useful data for both your team and individual players in the areas of: Goal Attempts, General Play, Discipline and Goalkeeping. Clicking on one of the widgets (for example Passes Succeeded / Passes Attempted) will take you to a Custom Squad View (in this case General Play) for your entire First Team squad. From here, you will be able to drill down into the detail of your side's performers in order to see which cogs are working, and which ones are perhaps not.

The final two areas in this Analyst Report section are Facts and Comparison. Facts present a nice little summary of your squad, and an accompanying comparison sits alongside it to compare it with your league's headliners in these areas too. The Comparison screen is another useful feature, where you can compare your side's attributes against the league average and see how it compares with the league's best. I place particular importance on the Physical/Mental/Technical comparison averages because these may influence your decisions when choosing which tactical style to use in FM21.
For instance, do you have a technical side with high averages in Dribbling, First Touch and Technique? If so, you may want an approach that sees your players get on the ball, show patience and control possession. Perhaps you have a more physical side though, whose Acceleration, Pace and Stamina sets them apart? You may be better suited to adopt a counter-pressing tactic that allows you to suffocate the opposition.
Match Analysis and Next Opponent
The last two areas of the Team Report encourage FM21 players to prepare for the next game. Firstly, the Match Analysis area presents match data for your five most recent fixtures. It's here where you will see both positives and negatives from your performances, and you may be recommended to alter your Team Instructions. The changes for FM21 don't stop here though, as you will be able to focus on a particular match from the season via the Individual Match Analysis screen. Want to revel in that impressive 5-0 win to understand what made your side so effective? Here's your chance. Alternatively, you can go through that Derby Day defeat with a fine tooth comb in order to make sure it never happens again... for you and the fans.
The final area in the Team Report is a focus on the Next Opponent. There is no excuse in FM21 for being underprepared for your next match. At all. The initial screen will offer an overview of your backroom staff's pre-match research, offering insight around the likely side you will face (including their Player Roles) and the expected tactical philosophy that the opposition manager will employ. The strengths and weaknesses shown in this window could drive some key tactical tweaks as you approach Matchday. The new pre-match tactical meeting means that you can keep adjusting right up until you need to send the lads out to warm-up.
Moving through this area, you'll be shown your Scout's report on the opposition. The danger men will be shown (along with their season's statistical information) and also any injuries/suspensions that will impact the opposition when they come to face you.
It's not just your Scout who's been busy, as your Performance Analyst will have spent time focusing on your opposition's last matches. Again, like the data in the Match Analysis area, you will be able to drill into a particular fixture your upcoming opponent has played in order to find out what makes them 'tick'. But if you're a busy manager (let's face it, we all are), you can rely on your Analyst to present his/her findings through the use of handy charts and graphs... including an insight into which formation your opponent is most vulnerable to facing.
To round up the Next Opponent area, you will be offered a Stat Pack and summary of Past Meetings. The Stat Pack will compare you and your opponent's fortunes this season, while 'Past Meetings' shows how your rivalries develop over the course of your save.
In summary, the Team Report area of FM21 comprehensively prepares players for the task ahead. It's no longer a place I go to once a season, but rather an area I need to visit often to make sure I reap the benefits of a solid analytical, coaching and scouting setup. In short, using this area of the game will help you get ahead of the game going into the season.
Thanks for reading and good luck in FM21.
FM Grasshopper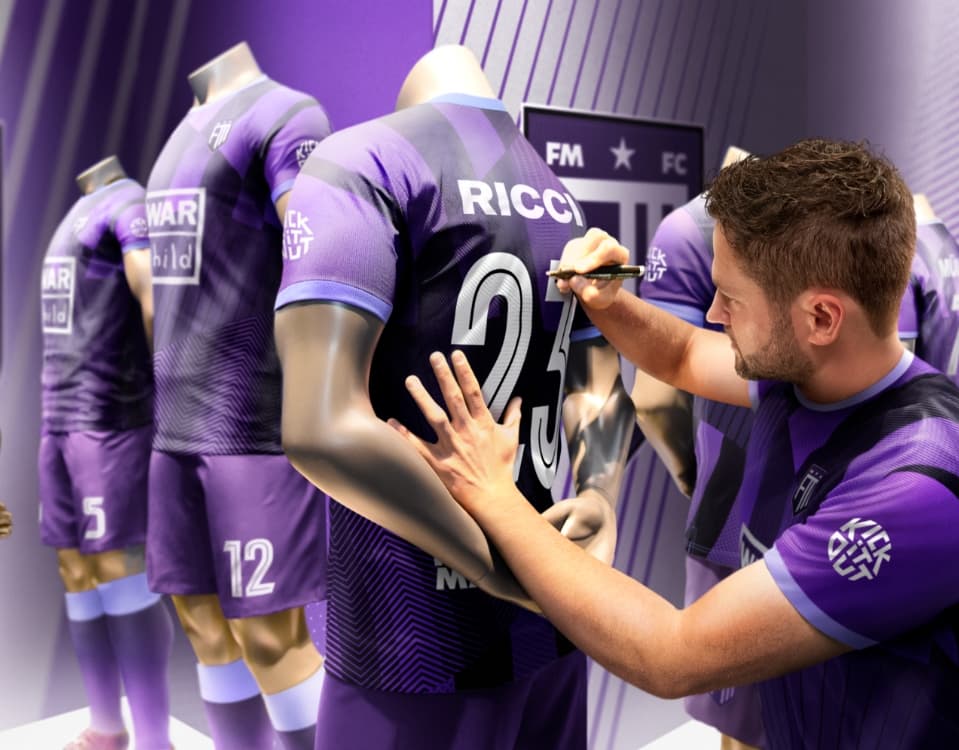 JOIN THE SQUAD
GET REWARDED
Sign up for FMFC to get exclusive feature drops and game updates, personalised content, plus member-only rewards and incentives.
Join the
squad