Looking Out for Number One | Wednesday Wisdom
Extra Time: Guides
15.07.20
Goalkeepers sometimes get a bad rap, and they seldom seem to get as much recognition within the Football Manager universe as perhaps they could and/or should. It's arguably one of the most important positions on the pitch when you think about their individual contribution and influence on a game, but ask yourself – how much energy and attention do you give them when it comes to their recruitment, development and training? Does your work stop once you've signed the right man? How many goalkeeper wonderkids have you managed through the years?
Join me as we delve into developing a top quality keeper – analysing how to go about signing and training them to their full potential. What steps can you take to ensure your own stopper develops into Goalkeeper number one rather than Public Enemy number one?
Words of wisdom and some sage advice from @MaddFM_.
Part I - Signings
Sooner or later in a save most of us sign our own goalkeeper, rather than relying on the existing candidates to do the job. There's something about making that call and bringing in your own man that makes it far more satisfying as you put your stamp on a club. We have seen many real-life examples where top clubs have struggled to replace a goalkeeper that has been number one for a prolonged period, so much so that some have had to make multiple signings year-on-year before the right player is found.
But why is it so difficult? What is it that makes signing a long-term, top-quality goalkeeper so challenging in the modern era? Let's look at the key factors to consider when signing a keeper in FM.
1. Role
It's not just about signing a shot-stopper. The modern game has evolved and we now have different types of goalkeeper, depending on formation and tactical style. FM give us the option of deploying a standard goalkeeper or a Sweeper Keeper, so it's essential to know what you plan to implement before scouting and taking to the transfer market.
The Player Report gives an indication of a goalkeeper's best position and playing style – it's useful to note that FM classifies keepers as having one of three styles: Shot Stopper, Distributor or Assertive (the least common). This can also help decide where your keeper's strengths lie.
2. Attributes
In earlier versions, it was a lot simpler to identify a top-quality goalkeeper, mainly as there were fewer attributes and factors to consider. For example, for about a decade I only ever cared about Handling. Now, there are far more defining characteristics to differentiate one keeper from another and while it is essential to have players who score highly in the Goalkeeping attribute, it is equally important to consider the key physical and mental attributes that make a strong goalkeeper. These are highlighted in-game when looking at a player's attribute screen, but are often overlooked in favour of their goalkeeping attributes:
Agility - "reflects how well a player can start, stop and move in different directions at varying levels of speed both on and off the ball
Anticipation - "reflects the player's ability to predict and react to events going on around them"
Concentration - "reflects the player's mental focus and attention to detail on an event-by-event basis"
Decisions - "reflects the player's ability to make the correct choice both with and without the ball"
Positioning - "reflects the ability of a player to read a defensive situation and position themselves accordingly"
These are just the main attributes you should look for. However, if you are looking for more in a #1, like a Sweeper Keeper who can be instrumental in initiating moves or counter-attacks, then you'll need to ensure your top target also possesses the following:
| Sweeper Keeper | Goalkeeper |
| --- | --- |
| Acceleration | Kicking |
| Decisions | Throwing |
| Composure | Vision |
| Rushing Out | Technique |
| First Touch | Decisions |
| Bravery | Passing |
3. Player Traits (Preferred Player Moves)
This is an area not to be underestimated, even for Goalkeepers. When you think about it, goalkeepers often have more time on the ball than other players, so it's important to decide what it is you want them to do with it. Goalkeepers in FM offer several different PPMs including:
Tries to Play Way Out of Trouble (rather than safety first / no-nonsense clearances)
Uses Long Throw to Start Counter Attacks (often a deadly secret weapon for teams playing this strategy)
Avoids using Weaker Foot (uses stronger foot even if situation would suit use of other foot)
Gets Crowd Going (essential)
Winds Up Opponents (advantageous)
4. Backup / Third Choice Keepers
If you are one of those that doesn't name a keeper on your bench, look away now. Both your backup and/or third choice keeper can have essential roles to play in your squad, even if they don't partake in any competitive football.
Understudy
Your backup could be your future #1 - the player you are grooming to take over between the sticks should your current first-choice move on, get injured or lack fitness etc. This backup can be learning from your first-choice keeper week in, week out as well as getting minutes in cup games or games against lower opposition, and needs to be ready at a moment's notice. Therefore, it's important to be strategic when it comes to signing a backup.
Set Pieces
If you are content that your current #1 will be wearing the gloves for many years to come - why not make the most of that first substitute spot by signing a backup keeper who is a penalty expert? We have seen it happen more and more where real-life managers have controversially withdrawn a keeper after 120 minutes in favour of bringing on one who is more skilled or experienced in penalty situations. Why not have your own penalty specialist on the bench just in case? There isn't yet a 'Penalty Saving' attribute in FM (note to self: suggest on SI forum), however having a keeper with strong Decisions, Anticipation and Composure will do no harm in maximising your chances in a shoot-out (as well as the Winds Up Opponents trait for good measure).
Third Choice
With regard to third-choice, it's simple, don't waste the opportunity to bring in an older statesman; an experienced goalkeeper who is content not to play but will have a huge influence on your squad through mentoring and leadership. We have seen many clubs using this recruitment strategy to fill that third-choice spot, and the benefits can be far greater than merely filling a home-grown slot in your squad registration. Making this squad distinction has never been easier after the introduction of Playing Time Pathway for FM20, which we'll come to in a bit more detail later on…
When you're forced into a #DeadlineDay signing because of this message https://t.co/CArNkm9eb6 pic.twitter.com/ka5tToPx86

— Football Manager (@FootballManager) August 8, 2019
5. Age vs Prime
We always argue that age is just a number - but not necessarily when it comes to goalkeepers. Most of us have a fondness for signing and developing squads of wonderkids and youth prospects, often refusing to sign players over a certain age. However, remember that goalkeepers generally hit their prime a lot later than outfield players; while a 19 or 20-year-old Striker can bag 25 goals a season, a goalkeeper at that age has not even come close to maturing as a player and most play their best football aged 30 and older. Players are retiring far later than before, so don't fall into the trap that your goalkeeper needs to be a wonderkid or hot prospect in order to take that #1 spot.
Part II - Development
Many of us will stop once the right man is signed. Why spend time focusing on goalkeeper training and development when you can be optimising your long throw-ins or enhancing your wonderkid striker's movement in the final third?
If you neglect your goalkeeper, you will be punished. Simple as that. We have all seen those now infamous keeper mistakes, puzzlingly kicking the ball straight to the opposition or committing howlers for all to see as they fold under pressure. There are, however, steps you can take to try and reduce these and ensure your keeper continuously improves as a player.
1. Playing Time Pathway
Never underestimate the impact this has on your younger goalkeepers who so badly crave and require first-team football in order to develop and mature. When we sign wonderkids, we tend to only loan them out at an extremely young age and then attempt to blood them in the first-team as soon as possible. Remember though, as explored above, goalkeepers reach their prime a lot later and if they aren't going to feature in the first XI then loaning them out is a fundamental part of developing their Physical, Mental and Technical attributes.
Again, as we see frequently in real life, playing youth keepers in Cup games is a sure-fire way to drive their development. FM20 introduced different types of Keeper Role when it comes to signing and offering new contracts to goalkeepers - First Choice, Cup Keeper, Breakthrough Prospect or Backup. These not only set expectations for the player but also lay out a clear pathway for their development. Make sure you live up to these promises and deliver on them.
2. Goalkeeping Coaches
It goes without saying that you should sign a specialised goalkeeping coach with the highest possible coaching attributes. However, keep conscious of the fact that there are three Goalkeeper Coaching attributes for a reason. Some will naturally be more experienced/specialised at Shot Stopping, Distribution or Handling and therefore you don't need to get hung up on trying to sign a coach who has 20 for all three.
If you are looking to improve your keeper's distribution, then that coach should also have good Technical coaching attribute.
If Shot Stopping is your priority, perhaps a coach with high Tactical coaching can help train your keeper to get into the best positions and improve their 'one-on-one' ability.
Handling focuses on Ball Handling as well as Aerial Reach, Command of Area and Communication, so it will do no harm to employ a coach that also has high Mental coaching ability.
Finally, don't forget that your youth goalkeeping coach should have high scores for Discipline, Motivation and Working with Youngsters - all of these help shape the player's overall development and their goalkeeping ability.
3. Team Training
Some leave Training to the Assistant Manager, some take full control. Whatever your preference, you'll do well to consider how the training calendar and modules assigned impact your 'keeper in addition to your outfield players. It's easy to focus on Defence vs Attack, Ball Distribution, Tactical Preparation and Chance Creation/Conversion, however not many of these play a part in developing your Goalkeeper. While there is a 'Goalkeeping' training category with modules for Shot Stopping, Handling, One-On-Ones etc, there are a few other sessions that directly or indirectly impact your keeper that can be easily overlooked. Pay close attention to the Impacts and Secondary/Tertiary Focus of each training module to see if that session is also beneficial for your keepers.
For example you might think the 'Attacking Wings' training module is beneficial solely for your wide players and full-back, but this indirectly benefits your goalkeepers, as it tests their Command of Area, Aerial Reach, Agility and Bravery with more crosses and shots coming at them.
4. Individual Training
Make the effort. By identifying your keeper's weaknesses (they all have them) and focusing more on that attribute/player trait you will ensure they develop into a stronger all-round player and minimise mistakes and/or undesired behaviours. This is not an overnight fix but if you get in the habit of driving this home early on, you will reap the benefits once they mature and hopefully start to fulfil their potential.
Part III - Deployment
Hopefully by now you are far more aware and knowledgeable on the importance of goalkeeper development in FM, and if you have covered all the above, you will hopefully see the benefits when it comes to those crucial moments. At this point, it's up to you how you maximise the output you get from your goalkeeper, and FM now allows goalkeepers have a far greater influence on games.
1. Ball Distribution
Depending on your tactic, you can train and instruct your keeper in terms of how and where they distribute the ball in-game. If possession football is your game, then you might prefer your keeper to slow the game down, play it short and engage your full-backs rather than pumping it forward. You may prefer a fluid Counter-Attack approach whereby your keeper throws or kicks long to get the ball up the field as soon as possible. No matter your preference, it's essential to ensure your keeper can fulfil the instructions set and that the goalkeeping instructions match your formation, tactics and strategy in-game. There's no point having your keeper Distribute to Centre Backs if you don't have decent Ball-Playing Defenders, or have them Throw it Long if they don't have high Throwing and Strength attributes.
2. Individual Instructions
Individual Player instructions give you even more control over how your keeper acts in-game, whereby you can influence your keeper's passing, dribbling, tackling and risk taking. You might wonder why your goalkeeper gives the ball away or kicks long and loses possession - if this isn't intended then setting instructions to prevent these will naturally reduce the frequency of this happening in matches.
3. What's in it for them?
Last but not least, goalkeepers are only human, even in FM. We all want to think that every keeper will go above and beyond to avoid conceding a goal - a decent Clean Sheet Bonus will surely do no harm, right? Don't cut corners - just as strikers will score more goals when given a Goal Bonus, so too will keepers keep clean sheets if given the right incentive. Money talks.
Hopefully this will give you more success when it comes to maximising your #1 in FM, or at least give you a few additional tips and tools if you haven't focused on this area previously.
Thanks for reading,
MaddFM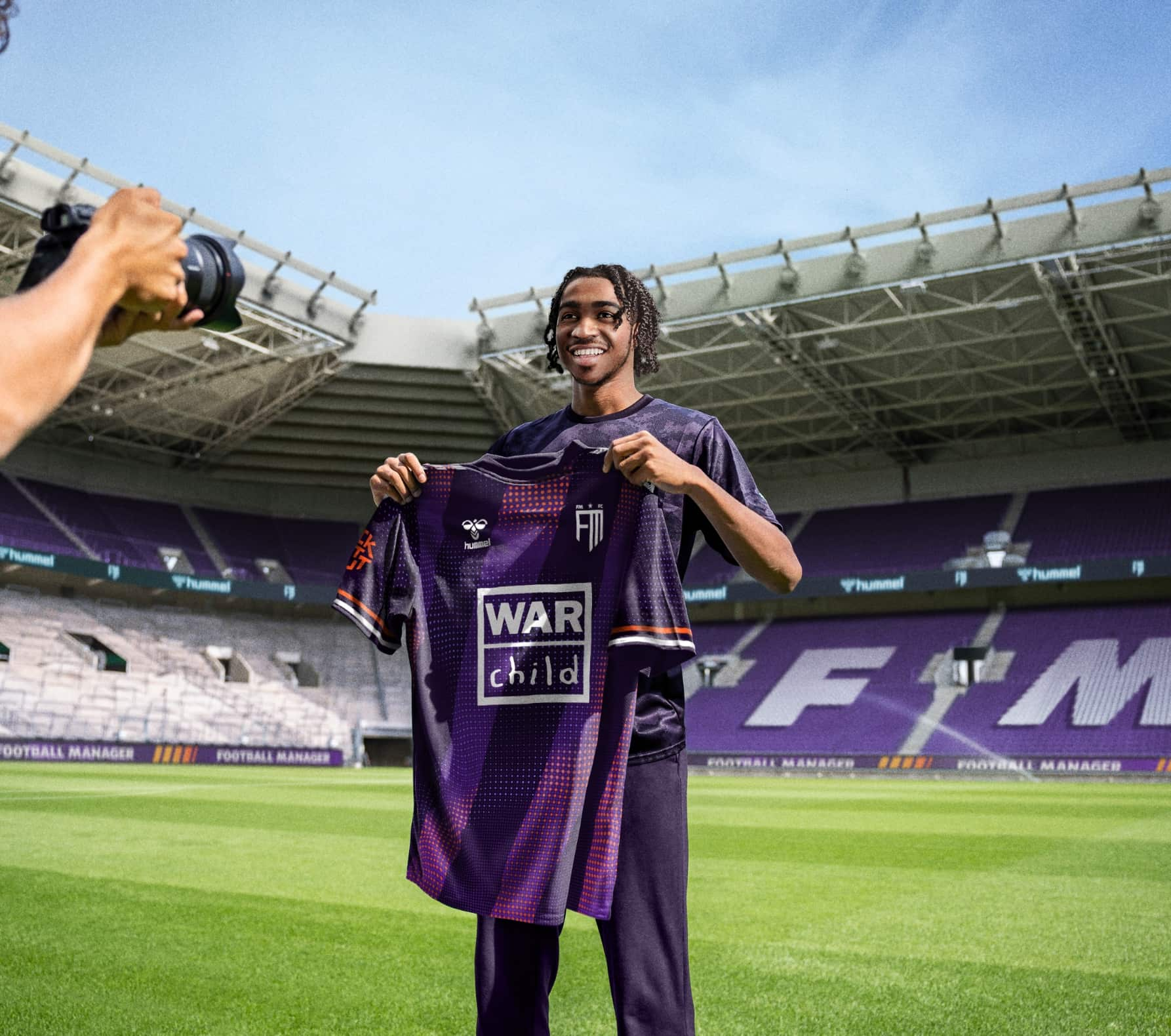 JOIN THE SQUAD
GET REWARDED
Sign up for FMFC to get exclusive feature drops and game updates, personalised content, plus member-only rewards and incentives.
Explore Our Features Roadmap