Maintain a happy squad in FM23 with the Dynamics Centre
Extra Time: Guides
18.04.23
Ever get halfway through a season, things are going well and then you've got certain players moaning at you for not playing enough, or teammates complaining to each other about treating a player unfairly? You're not alone.
The Dynamics tab in Football Manager 2023 is an essential tool to helping you maintain a happy and successful squad. Will Goddard takes a deep dive into all of its key features and what it can tell you about your players and their social groups.
Overview
The Dynamics centre is the hub for your squad's happiness, team cohesion, and their support for you as a manager. On the initial overview screen you'll be presented with an insight into the morale of your squad and the general atmosphere of the club.
So, for instance, if all is going well and you're on a winning streak, you'll see all greens and the bars will be full. In the below screenshot, you can see that everyone is happy, the team's support for you is high and the general mood in the camp is bouncing.
Keeping spirits within the team high has benefits beyond matchdays. Happy players will begin to like and support you more, as well as train better and react more positively to your team talks. It's also worth noting that it can help with their personal development as well.
As well as showing off all the positive aspects, the overview page will also show you where you might need to step in or work to improve things. If a player wants to leave or is angling for a new contract, you'll see that information and also an indication of whether they're talking to teammates about it and if they're getting any support for their issues. Furthermore, if there are any pressing morale or happiness issues, the overview page will show you.
Hierarchy
Switching across to the Hierarchy screen, this shows the social groups within the club, who the top influencers are and the levels of managerial support within the dressing room.
The pyramid is split into four sections: Team Leaders, Highly Influential Players, Influential Players, and Other Players.
Your Team Leaders are usually slightly older players that have been at the club for a long time, with strong personalities and leadership traits – your Club Captain and Vice Captain will most likely sit here. They are the leading voices in the dressing room and will liaise with you accordingly if there are issues within the squad.
Just like in real life, Team Leaders have a strong influence over the other players and can work in your favour. If you upset them though, it could end with you losing your job.
As your career at a club progresses, it's worth regularly checking in with this view. Although you might want to sell off some of your older players to focus on promoting Youth, leaving yourself without any leadership figures in the dressing room could have a number of negative impacts.
Their playing experience is crucial as they're the ones who know how to see out those close 1-0s or pinch victories in important derbies. Without them, mistakes and nervousness are more likely to creep in and reduced organisation levels could well see you concede a few late goals that hurt your season.
Older players are also vital for helping to mentor your Wonderkids and help them develop the right attitude and mentality to succeed at the highest level. Without them, maintaining discipline could be a tougher job.
Likewise, understanding where a player sits in the Hierarchy can help inform your decisions when they come to you with individual issues, like wanting a new contract. If they're a Highly Influential Player, it's probably one you'll have to deal with yourself. Someone sitting in 'Other Players', though, might be more likely to respond to a Team Leader, so you can delegate some of your responsibilities.
Social Groups
Similar to the Hierarchy tab is the Social Groups screen that shows the active circles within the club.
The main benefit of this view is that it's indicative of wider behaviour – if you upset a player within the core social group, the rest of the players in the core social group would back the player and disagree with you.
It can also be a handy tool when scouting for new players, as an understanding of how they'd fit in at the club is presented on the right under your Assistant Manager's feedback.
Happiness
The Happiness tab displays every aspect of a player's happiness, with the status of each. The categories happiness is measured in are Morale, Training, Treatment, Club, Management, and Playing Time.
It helps you pinpoint directly why a player might be unhappy and therefore what you might be able to do to remedy their issues. Get in early enough and you might be able to avoid potential arguments that could have wider ramifications in the dressing room and on the pitch.
Also crucial to keeping your players happy is upholding your promises. If you make and break a promise with a player, whether it be regarding an asking fee or expected playing time, it can be a long road to forgiveness. Often, the situation ends with the player losing all faith in you and asking to leave or saying that'll explore their options at the end of their contract. Helpfully, the Happiness tab shows, in a column on the left of the colour-coded boxes, whether you've made any outstanding promises to any of your players, thereby making it easier for you to keep track and stick to your word.
Team Meeting
Team Meetings give you the opportunity to interact with your team and communicate encouraging words or address issues within the club. The main use of this tab is to rally the squad when your team is going through a rough patch, or to galvanise the squad for an important game during the season.
One aspect to note when choosing your Team Meeting options is the mentality and ambition of your squad - this is crucial. If you're an underdog in a cup semi-final, telling the team that losing is not an option will upset the squad harmony.
The same can be said for a recently promoted team who are overachieving on their pre-season targets. If you start to tell them that you're disappointed with their recent results when they've lost three games on the spin, but they're fourth in the league, they will be upset with your seemingly unfair criticism. That could potentially cause them to lose faith in your leadership, lowering their morale and affecting their performances.
Meetings can be a huge boost to any squad, but they can also be just as damaging if you don't manage them right. Be careful when choosing your options.
Team Talk Feedback
This tab can be a big help with your future team talks and the dressing room mentality going forward. Let's say you keep piling on the criticism after negative displays, and while most of the team feel the reaction was justified, there are others that disagree with your sentiment. With that insight, you'll know which players to treat a little differently when it comes to the team talks and feedback in order to get the best out of them. Your assistant will always provide feedback and advice from the session in this section, which can also help guide your decisions going forward.
So, there you have it, a walkthrough of the Dynamics Centre in FM23. Now you have a better understanding of the Dynamics in your squad, you should be clued up when it comes to keeping your team happy – while spotting those all-important danger signs.
Happy managing,
Will Goddard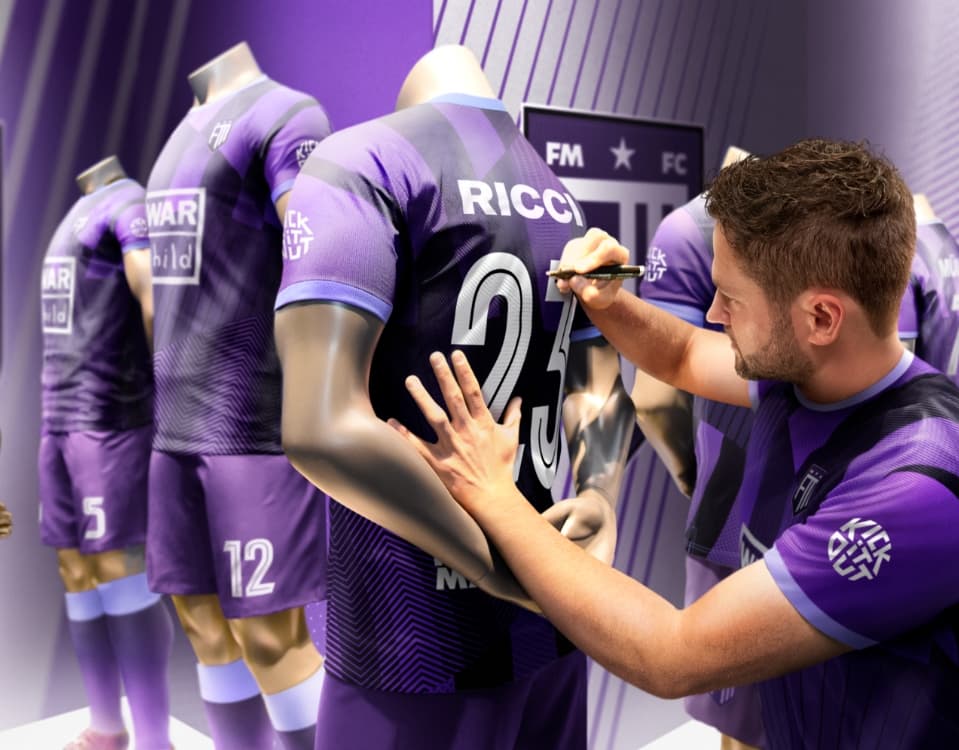 JOIN THE SQUAD
GET REWARDED
Sign up for FMFC to get exclusive feature drops and game updates, personalised content, plus member-only rewards and incentives.
Join the
squad