Why your squad needs older players | Wednesday Wisdom
Much emphasis is placed on finding the next wonderkid in FM, through global scouting and leaving no stone unturned your pursuit of a rare discovery. That's natural, football is a dynamic and rapidly changing sport, but I want to encourage you to adapt your approach by considering older players to complement your squad of fledgling talents.
These players have been around the block before. Their minds are strengthened by experience, and they have the knowledge, skill and ability to cope with pressure. Whether it's a lengthy relegation scrap, or the crunch fixtures in a title challenge; don't underestimate the older guy in a profession where men usually peak young. Here are five reasons why…
1. Mentoring
Getting the right club culture is essential for seeing your next generation develop via Mentoring Groups. There's a correlation between higher Determination and Professionalism with age alongside real-life players in the game. It's therefore vital you look to pass these positive personalities on to your younger players, in order to see them applying themselves better in training. This should increase the likelihood of them reaching their potential.
In Football Manager 2020, I usually work on the basis of having one experienced player working with 3-4 younger talents. I often group players based on their broad position (Defence, Midfield or Attack, for example). Picking a mentor who is a first-teamer with a good level of influence in the dressing room will give you the best results.
If you're unsure prior to signing an oldie, I would suggest judging their future standing in your squad based on the Scout Report's Star Ratings for Current Ability. This will evaluate them based on your squad's ability.
2. Big Game Players
A player's consistency increases over time as he plays matches. So, more often than not, an older player will deliver more consistent match performances than a younger player. This could mean the difference of a few points gained over the course of a season, whether it's your older guy being in the right place at the right time to score a match-winning goal, or him making that last-ditch tackle to secure a point against the reigning champions. Or, perhaps just solid performances, like the unsung hero keeping things ticking over in midfielder who puts in a 7.3 each week.
The same could be said too with important matches. This hidden attribute will govern how well a player performs in high-pressure matches, and again this comes with the benefit of experience.
3. Player Roles, Partnerships & Repositioning
Lots of FM players place importance on attributes like Acceleration and Pace when judging a player, but it's not always about covering every blade of grass on the pitch (to quote my old football coach). Does every role in your team need 100m sprinters? Sometimes it's about knowing where to be and, as a result, being one step ahead of the play. Reading the game requires intelligence and experienced players are more likely to have this.
To make use of this intellect, there are some gloriously intelligent roles that do not require the physical intensity of youth. Think of the Enganche, holding his position centrally and linking up play with ongoing runners, or the Deep Lying Playmaker on Defend duty… with strong Positioning and Decisions; he will sit in front of your defence and keep the game simple. Both roles can give you a controlling presence over your opposition, while not requiring a lightning-quick sprinter. My advice is to look at the key and favoured attributes to see if an older player meets the Mental and Technical requirements for these roles.
Additionally, combinations in FM (as in real-life) are an extra way to make use of old players. If I had an ageing Centre-Back, with little to no pace, then I would consider partnering him with a quicker, more agile partner, who would perhaps be given a covering role to drop deeper in order to sweep up or track a faster Striker. Likewise in a two-man attack, I like to have a supportive player with more intelligence behind youthful exuberance and raw pace.
FM20 will also prompt you, via the Coach Report screen at certain points of a player's career, advising you to consider re-training the player to get the best out of a player's advancing years. This usually encourages you to think about dropping a player deeper in your formation - like your marauding winger who became a central dynamo or the aggressive striker who lost his pace and became your playmaking pivot. Finding a future player role for these guys is another example of how using an older player adds an extra challenge to FM20.
4. Player Traits
It's unlikely that an older player is going to learn new traits. But what you may have with some older guys is a player adapted to suit a particular role via Player Traits. This will mean they are more specialised and give you an extra edge in the FM20 match engine. Take, for example, the journeyman set-piece specialist who regularly 'curls ball' into the top corner or the playmaker who has learnt to 'dictate tempo', overriding the team tempo to switch it up and down based on in-game conditions.
Another benefit of these specialisms is seeing your older players pass over traits via the Mentoring system. It's sometimes a quicker way to develop traits in younger players and can also happen en masse too. Like the time I punched the air in joy at Grasshopper HQ when my ageing playmaker gifted 'Likes To Switch Ball To Other Flank' to multiple players in one news item update.
5. Boost Your Club's Reputation
FM20 introduced Club Vision and one such vision you may encounter is: 'Sign high-reputation players'. This can be achieved by signing older players, who have equal, or better, reputation than your current club.
There are added benefits to this too. Firstly, your reputation can 'snowball', meaning that players and staff (of all ages) are more likely to want to come to work with your older stars. Additionally, it can lead to an increase in revenues as fans clamour to purchase the personalised shirt of an established talent.
These are just a few reasons why you should love the older guy in FM. I hope it's been thought-provoking and I would love to hear your stories about who you signed and why.
Remember: age is just a number.
FM Grasshopper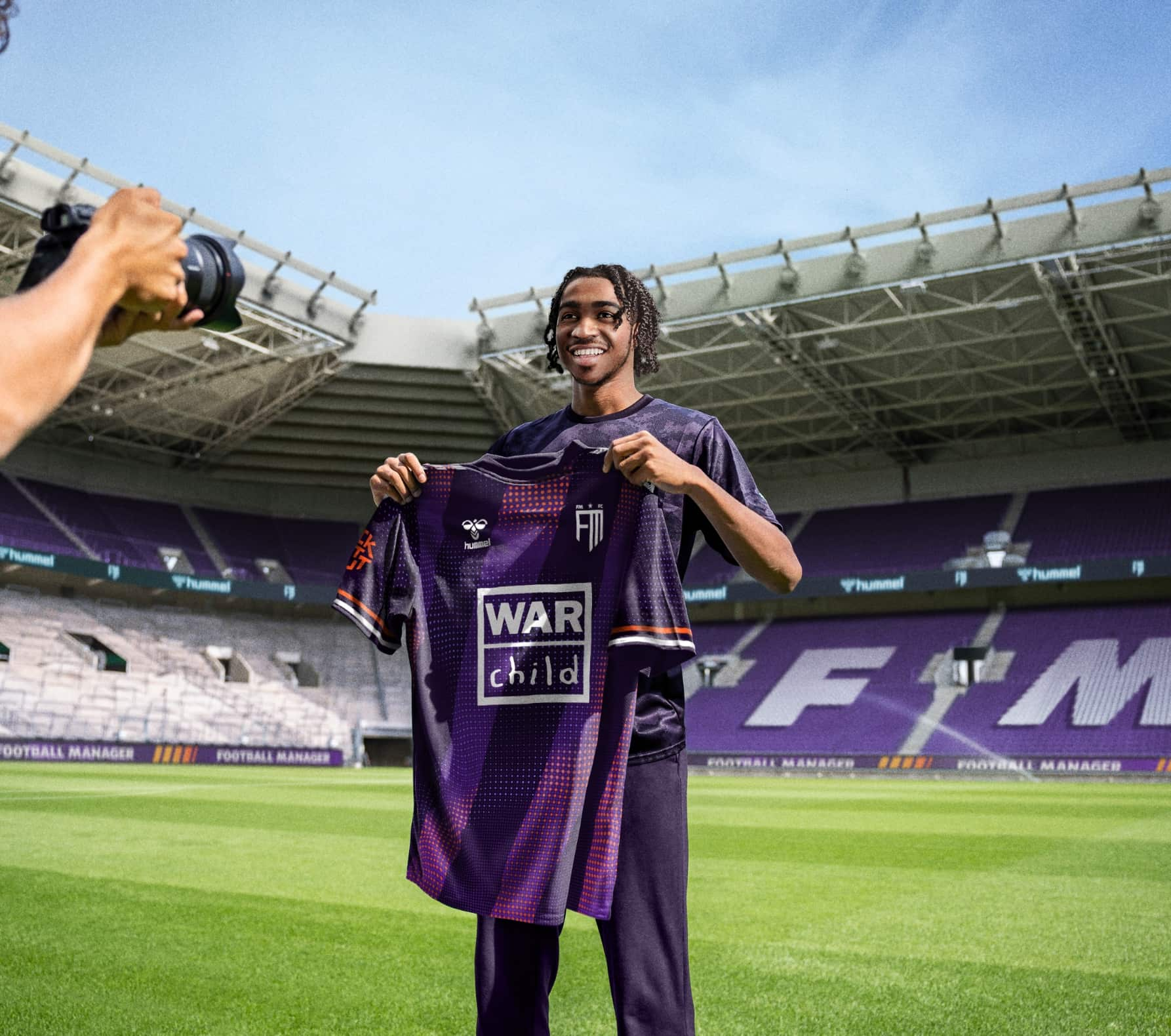 JOIN THE SQUAD
GET REWARDED
Sign up for FMFC to get exclusive feature drops and game updates, personalised content, plus member-only rewards and incentives.
Explore Our Features Roadmap