Make the most of multiplayer gaming in FM22
Whether you've taken charge of a side accustomed to success or rewritten the history books by guiding a lower-tier side through the divisions, conquering the footballing world is what every single player Football Manager career is all about.
No matter how many wonderkids you pick up or trophies you lift, nothing tastes sweeter than toppling your mates and earning the ultimate bragging rights in one of FM's multiplayer game modes*.
These modes have risen to prominence in recent seasons and we've put together a guide on how to make the most of them in the months to come.
Online Career
Online Careers are a perfect way to bring together friends and FM players from around the globe. In essence, it's just like a single player career but you and your friends share the same game world.
In an Online Career, you can have anywhere between two and 32 players at any one time. You and your friends can challenge each other in the same league, across continents or on the international stage. The choice, as always, is entirely yours.
An Online Career puts all your core management skills, like squad building, tactics and player development, to the test. When all is said and done, you'll definitely know who's best.
As in a single player career, you have free rein over the nations you load, and there are a series of other avenues for you to customise your experience. For example, opting for only Saturday and Wednesday matchdays can make the game more efficient and exciting, especially when you have more players involved. Doing this means that you and your friends will typically play your games at the same time, allowing you to see how each other's fixtures play out and affect the live league table.
You can also tweak processing speeds, press conference responsibilities and the delegation of friendlies amongst other things.
Choosing a smaller league with fewer teams ups the stakes – you and your friends will play each other more times during the season, meaning you've either got more opportunities to show them who's boss or suffer more humiliating defeats that you'll struggle to live down.
As with all online game modes, there is cross-compatibility between users on Steam and Epic, so there's no reason to not get started with an Online Career today. What are you waiting for?
Fantasy Draft
Introduced in Football Manager 2017, Fantasy Draft is an exciting game mode that allows you to put a dream team you've crafted to the test in a knockout tournament format.
In Fantasy Draft, you'll create your own club before drafting a squad from the player pool at your disposal. You can opt for a World Pool, including all the players in FM22, or a Custom Pool defined by filters and parameters that you've set. You can restrict based on anything really, including nationalities, a player's preferred foot, their age, height, transfer value or best position.
Once you've set the limits for your draft, all the players (between two and 32 like an Online Career) will have the opportunity to pick their squads. Be careful though, as all picks are time limited and you'll be working with a budget. Spend too much too early and you'll lack the depth to compete.
Budget options are just one of several changes made to Fantasy Draft in FM22. The slider now allows you much more freedom, going to much lower values than previously available but also higher, while we've added more budget options in the middle range too. You'll also now see the ability to tick the option to have no budget limit whatsoever if you want to draft with no restrictions at all.
Another significant change is the introduction of a new format, Group Stage & Knockout, alongside the Knockout Cup and League previously available. Whichever you choose, one thing is for certain: drama is guaranteed in Fantasy Draft.
Versus Mode
The third multiplayer mode currently available to Football Manager 2022 Xbox Edition players is Versus Mode.
Versus Mode allows you to export a team from your current single player career to use or instead pick an existing squad from the real world of football before going head-to-head. It's the closest thing to a 'Kick-Off' mode available, allowing you to test out some tactics and players against the AI, or just earn the bragging rights against your mates in one-off matches.
Formerly included in Football Manager Classic and Football Manager Touch (PC/Mac), Versus Mode is due to be available with FM22 (PC/Mac) in the first quarter of 2022 as part of an update for all FMFC members.
*Multiplayer game modes are only available in FM22 and FM22 Xbox Edition.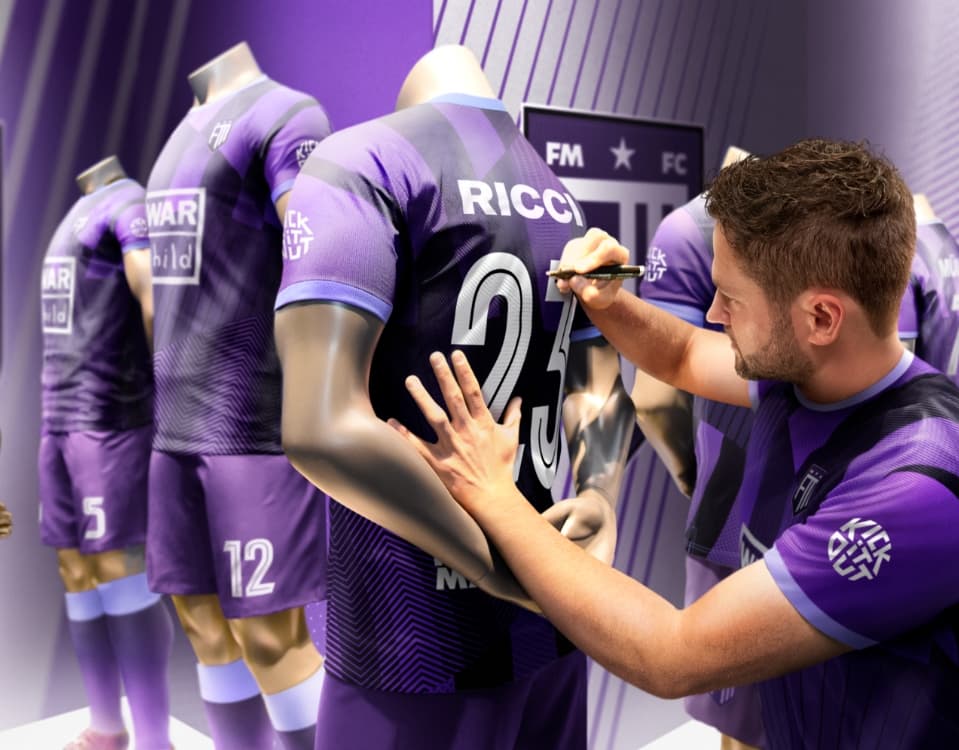 JOIN THE SQUAD
GET REWARDED
Sign up for FMFC to get exclusive feature drops and game updates, personalised content, plus member-only rewards and incentives.
Join the
squad