Mastering Rest Defence in FM23
Tactics: Defending
15.05.23
As football managers have become more comfortable sharing and discussing complex tactical concepts and terminology with the press and the public, the debate surrounding the sport grows ever richer. However, that also means sometimes the wider football conversation can become harder to follow as the concepts involved become more and more specialised.
One such concept is 'rest defence', a term borrowed from German and Dutch football that is at times misunderstood. In this Byline post, Rock's End FM explains exactly what Rest Defence is and how can we use it to improve our careers in Football Manager 2023.
What is Rest Defence?
Broadly speaking, we can differentiate four phases of play that a team will cycle through in any given match. The attacking phase, when your team controls the ball and looks to score (In Possession), the defensive phase, when the opposition controls the balls and forces your team to defend (Out of Possession), and the transitions, from attack to defence and vice versa. It's in these transitions that the term rest defence originates, more specifically in the transition from the attacking phase to the defensive phase. ]
Rest defence refers to the defensive structure that "rests" (remains static) while the remainder of the team is in the attacking phase. The term comes from the German Restfeldsicherung and the Dutch Restverdediging, literally translating in both cases as "remaining defence". While virtually every football team uses a form of rest defence in the modern game, many elite coaches are focusing on improving how their team does it and how they can make this block an even more cohesive and effective one.
The idea behind rest defence is to ensure the team is not left vulnerable to fast opposition counter-attacks, instead having some cover to either recover the ball quickly or delay the opposition transition enough to enable the rest of the team to regain defensive phase positioning. If a team is not organised enough in this aspect, or if it commits too many players to offensive positions, they will be vulnerable in the transitions.
When building a rest defence system, a team needs to have a good balance. Not only do they need players positioned between the defensive and attacking third but also centrally to block off passing lanes. This is designed to push the opposition wide, where the risk of conceding a clear goalscoring chance is lower.
A rest defence structure is also often layered, with midfielders and defenders involved. In these instances, there are typically two lines: a first line (closest to the own goal) that acts as a safety net and focuses on retrieving any wayward forward balls, and a second line (between the first block and the attack) that seeks to immediately press the ball when it's lost and deter penetrative counter-attacking passes.
Using Rest Defence in Football Manager
As outlined above, virtually every team has a form of rest defence in their tactics, as no one ever attacks with all 10 outfield players. Translated into FM, this means that all tactics will naturally have a form of rest defence.
However, as with all things, you can work to improve that aspect of your tactic and just a few tweaks could make or break your season.
The first thing to consider when thinking about your rest defence is how and where your team attacks. For example, a team that sits back and counters will naturally have more players available for their rest defence than one who looks to play high up the pitch on the front foot. Likewise, if a team directs most of their attacks through their Wing-Backs, their rest defence will look very different to that of a team that relies on Wingers.
When planning your tactics, you need to consider how your team works in the attacking phase and where they'd be most vulnerable in transition. What's the plan after you've lost the ball? Where will your players be on the pitch? Which ones are supposed to be tracking back? Which spaces are exposed? Are you looking to counter-press or regain your defensive shape as quickly as possible?
The answer to these questions will largely emerge from your shape of choice, as well as the roles and player instructions that you've selected.
To illustrate some of the tweaks and adjustments you can make, I started a save with Sky Bet Championship side Middlesbrough. To try and get close to their current style under Michael Carrick, I've opted for the Control Possession tactical preset with a 4-2-3-1 shape. Given the playing resources that Boro have got, they should dominate most games, controlling the rhythm of play.
In this case, what does our rest defence look like? Well, with Anfernee Dijksteel and Marc Bola providing width and getting forward as Wing-Backs, most of the work will be left to midfielders Daniel Barlaser and Hayden Hackney as well as our two centre-backs Matt Clarke and Dael Fry.
You can get a visual understanding of how this will work by consulting the Analysis tab in the Tactics module. As you can see from the screen below, most of our half is well accounted for, with only the space immediately in front of the defensive midfielders and just behind the Wing-Backs being exposed.
Going into a game, we can see that shape very clearly. Having made an interception in the middle of the pitch and transition into our attack, our rest defence is clearly visible. There are two lines, with the defensive midfielders in the second line and the centre-backs in the first line to cover balls over the top.
However, if we switch Barlaser's role from Defensive Midfielder to Segundo Volante we can take advantage of our left Wing-Back stretching play and creating a gap in the opposition's midfield.
If we were to lose the ball here though, we'd only have a three-man rest defence comprised of a Ball-Winning Midfielder and the two centre-backs. The positioning of the right Wing-Back Dijksteel hints at a suitable solution for this.
With the tactical preset giving us a Winger and a Wing-Back on the right-hand side, we've got more than enough creative width provided. As such, we can make switch the Wing-Back to being a Full-Back with a Defend duty. Doing so will give us an extra body of cover and therefore provide us with a stronger rest defence.
Another option would be to switch our shape from a 4-2-3-1 to a 4-3-3 with a single defensive midfielder. If we did that, we could turn the Wing-Back into an Inverted Wing-Back, thereby bolstering the number of bodies we've got centrally during build-up play and in defensive transitions.
Other considerations
As you can see, there are a few things to consider when mastering the rest defence of your tactics. Not only your shape, but also the roles you've selected. However, you can go even deeper.
Pay close attention to the Traits possessed by the players who'll form the rest defence. Traits like Runs With Ball Often, Gets Forward Whenever Possible and Gets Into Opposition Area are attacking by nature and therefore not recommended for positions where you expect the player to largely hold their position and provide cover. Conversely, Dictates Tempo, Likes to Switch Ball to Other Flank or Tries Killer Balls Often could be useful for players in the rest defence as one of their primary focuses will be on recirculation of the ball.
Likewise, think carefully about whether the players you're selecting have the necessary Attributes to make an effective rest defence. Players with high scores for Marking, Tackling, and Positioning are ideal for maintaining a strong defensive structure during the attacking phase, as are those that excel in Teamwork, Anticipation and Vision.
Ultimately, the rest defence is a big part of any tactic, as maintaining a strong defensive structure while attacking is essential to not being overrun in transition. Choosing the best possible formation, assigning the correct player Roles and Duties and understanding who is playing those roles will allow your team to defend better as a unit. Remember, clean sheets go a long way to achieving success on the virtual pitch.
Happy managing,
Rock's End FM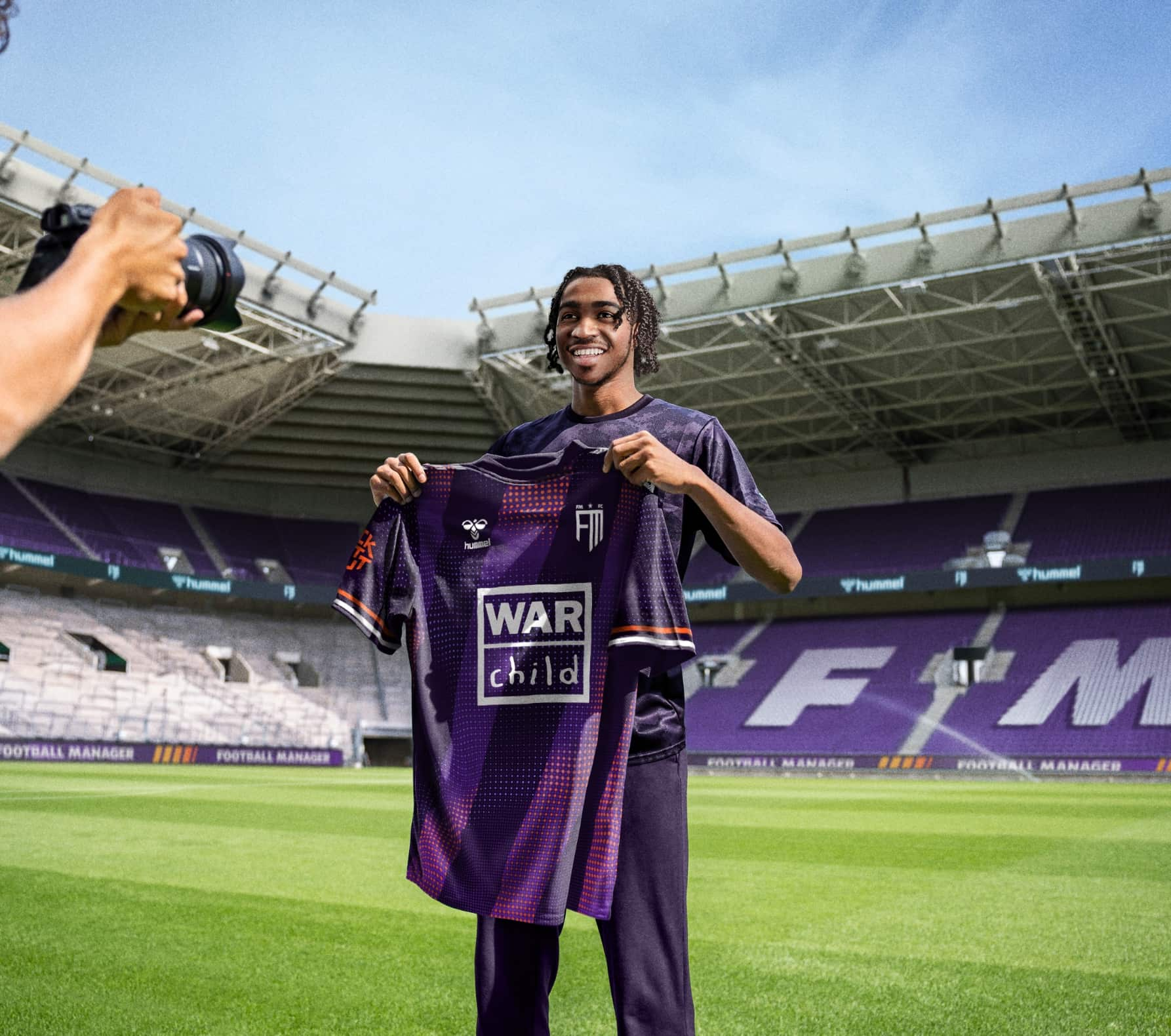 JOIN THE SQUAD
GET REWARDED
Sign up for FMFC to get exclusive feature drops and game updates, personalised content, plus member-only rewards and incentives.