Picking Players in FM21 based on Data
We've all seen it a hundred times. We have all scratched our heads.
The striker who scores a hatful of goals every year despite only having a Finishing attribute of 10.
The defender with a Tackling attribute of 11 who always seems to nail that last-ditch slide at your striker's feet in the 91st minute whenever you play against his team, meaning you don't grab that late winner.
How does this happen? Is there more to it than luck or form? More importantly, if we have players in our own squads capable of 'overperforming' their Attributes like this, how can we identify them to get the best out of our playing squad when picking our starting line-up?
FM Stag has come to The Byline to provide an overview of how to dig beyond the attributes to get the best understanding of your squad in FM21.
Take a closer look
Let us take the example of a prolific striker with relatively low Finishing. A variety of factors go into scoring a single goal, and even more go into being a quality striker.
SPOILER ALERT: It is more than just the ability to finish a chance.
If you click on a player in FM21, you can ask Football Manager to helpfully highlight all the attributes considered to be key to the player's role in your tactic. You can do this on the Attributes page by clicking the drop-down box with the player's role written in the top right, or on his Profile page by clicking the 'Highlight' dropdown just left of the centre of your screen.
Take Watford's Andre Gray, for example. Say you want to field a player in the Advanced Forward role for your Watford side and have dismissed Andre Gray on the basis that you think 13 for Finishing might be too low to lead the line. You think that there must be someone available in the transfer market with 15 or 16 for the Finishing attribute. You think perhaps they would be a better fit, that they would contribute more to your quest to win football matches.
Hold up. Before you head off looking to spend your club's precious cash, let us look a little closer.
With the other key Attributes highlighted, we can now see that also key for the Advanced Forward role are Anticipation, Work Rate, Acceleration, Agility and Pace (among others). Gray has a high attribute of 15/20 for all five of them. Remember - being an effective striker is more than just putting the ball in the net. Maybe, just maybe, Andre Gray is a better choice as an Advanced Forward than you first thought.
Tell Me More
A player's Attributes can tell you what the player should be good at, but there is, of course, more to it than that. Players in FM21 have incredible and unique depth that you do not see at first glance, just like the footballers we watch every week in real life. A player may have high numbers for Attributes in all the right places on his profile, but what if he is inconsistent, injury prone or does not cope well when picked for important matches? These are all crucial factors that will affect your player's performances.
A great way to find out is to check your coach's report on them. Your coaches work with your players every day and a quick read of their reports can go a long way to help with your decision making on who gets the nod to lead the line when matchday rolls around.
We already know from his profile that Andre Gray has Attributes in most of the right places to fill that Advanced Forward role we have in mind for him, but now we also know that he relishes playing in big matches, is 'always looking to win' and can be relied upon to be consistent. Suddenly he is looking like he might be a wise choice after all.
Is it working though?
At the end of the day, as much a boost as proper preparation can give you, we all know that it is what happens on the pitch that really matters. A page of Attributes or a Coach Report have never won any titles or got us cheering (or crying) about a football match. Our players' performances in key moments define whether we win the big titles with or we end up back on the Job Centre page hunting for a new team…
Luckily, FM21 has introduced even more ways to track if your players are delivering the performances we hoped they would. Of course, looking at how many goals your strikers have scored and Average Rating are great ways to track his contribution, but what else is available to you as a virtual manager?
With the introduction of xG in Football Manager, we can track the quality of chances a player has had to score. Put simply, the higher xG a player records, the better positions he has got himself into with the chance to notch a goal, and more often. Do you see now why those other attributes other than Finishing for an Advanced Forward were so important?
FM21 offers a variety of different squad views right out of the box, including the ability to see your players' xG as you play through your season.
Andre Gray in the screenshot above has racked up a higher xG than any of our other players, meaning he is getting into promising positions more often than any of his teammates. As well as scoring seven goals himself, he has laid on seven assists too, the highest in the squad. I have been watching each of our games intently, but these numbers have shown me just how important his attacking performances have been to our collective performance. Based on everything I have learned, I am definitely picking him for our next match.
Next, what is a striker without service? You need your midfielders to be providing Key Passes otherwise your poor striker will not have the chance to prove all your trust in him was well-placed. Who should I pick in midfield to provide the creative spark for Andre Gray to continue his good form up front?
By right-clicking and adding a column for 'Key Passes' I can see that Tom Cleverley has completed 56 of them this season. That is 22 more crucial attacking passes than our next most creative player, Ken Sema. As such, I will be picking Tom to play in midfield against Swansea next, as our strikers will need good quality passes in order to score the goals we need to win this crucial league match.
Anything else?
This is just the tip of the iceberg when considering factors outside of a player's Attributes when selecting players for your line-up, especially when looking at performance statistics.
Try comparing how many Interceptions per 90 minutes your Full-Backs are completing, or perhaps the percentage of Headers won between your different options for Centre-Back. It all adds to your knowledge level of your own player's strengths and weaknesses and your manager's toolkit when considering your best selection. There are no right or wrong numbers, they only offer you insight into your player's performances.
I hope you can take some of these tips into your own save and think about player selection a little bit differently. It just might give you the boost you need to take your team to the next level.
Thanks for reading.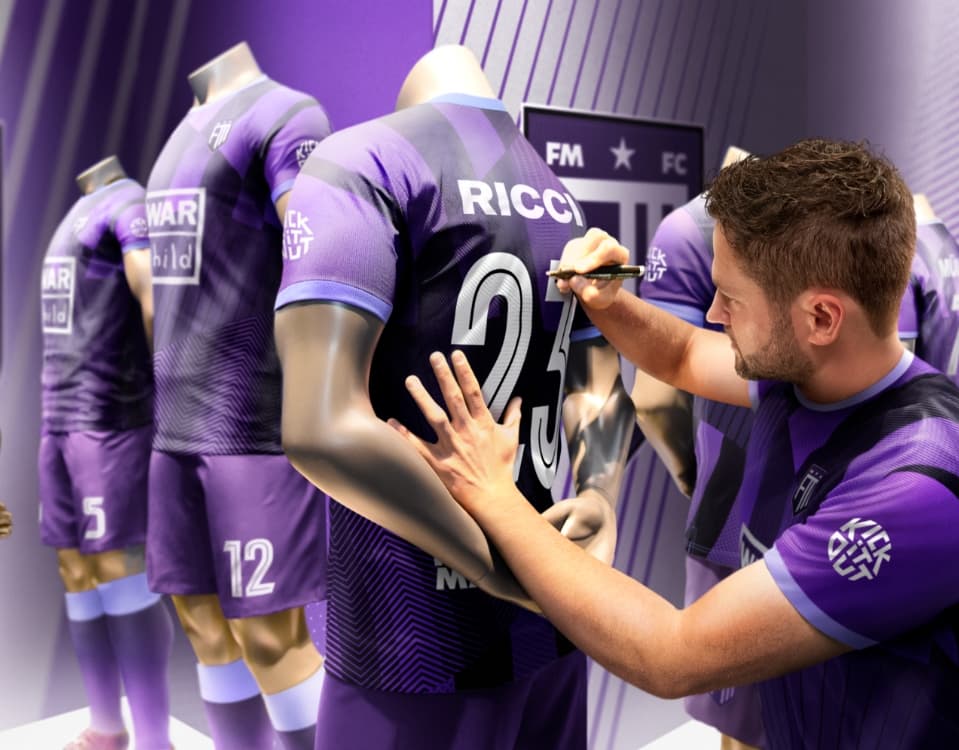 JOIN THE SQUAD
GET REWARDED
Sign up for FMFC to get exclusive feature drops and game updates, personalised content, plus member-only rewards and incentives.
Join the
squad