Tips to Rule Transfer Deadline Day
Tips
07.01.22
Read Time

: 4 Minutes
When Football Manager's "In The Studio" feature showcase was released, something 'Mr Transfer Deadline Day' himself, Fabrizio Romano, said was quite striking: "Sometimes players are untouchable in June and on Deadline Day they're available on loan".
Until now, common Football Manager wisdom said that you do your business early. Sign pre-contracts in January, make some smart deals that look like bargains in June and watch the world go crazy as the window draws to a close. That's all changed now though, with Football Manager 2022's new Deadline Day feature opening up new possibilities.
Whilst there are still benefits to be gained from moving quickly in the market, Rock's End FM explains the advantages of getting your last business done as the final hours tick down.
Playing the long game with purchases
When looking to improve your squad, one of the best ways to take advantage of the new Deadline Day module is to play the long game.
Let's assume we're in early July. You've probably been scouting all season long, you've got your top targets shortlisted and secured the funds to get the deals done. Don't just rush in though, instead build your momentum.
Approaching Agents
A great place to start is to approach the agent. If you play your cards right, you can get an estimate for desired fees and wages, as well as a gauge of the player's interest. Some good advice here is to come in slightly below those expectations, albeit not by much. If a player is your top target for the window, say you're interested; if they're just one of several options, say you're simply checking. Go too low on the approach and you're going to get too little information or kill any deal dead in the water; go too high and you've backed yourself into a corner when it comes time for contract negotiations.
Once you've reached out to the agent, find out what their current club would need to sell the player to you. The easiest way to do this is to use the enquiry function. You'll get a reply with the offer the club would ideally like. If the numbers match your expectations, you can move ahead and close the deal. More often than not, however, you'll get an unrealistic number or a negotiated offer, which you can use as a valuation.
You can progressively test the waters throughout the transfer window and see the direction in which their values are moving. If prices go down, keep plugging away in the background. If prices aren't moving or even go up, your budget might force you to switch targets.
Declaring Your Interest
One key, perhaps underutilised tool is trying to exert some influence on the player, particularly if they're at a lower reputation club. Use the 'Declare Interest' function, answer the questions from the press, assign a scout to track them and even travel personally to one of their matches if you have the chance. This could unsettle the player and make things considerably easier for you when trying to negotiate.
When Transfer Deadline Day rolls around, it's time to make your move. Make an offer early in the day to see the lie of the land. If you've moved correctly, you should be looking at a much lower fee and easier terms than you would have when you first identified them.
Sell, sell, sell
In many ways, one of the new Transfer Deadline Day's greatest benefits is for selling players. In this regard, you want to take a completely different tack than you do for buying – keeping your cards as close to your chest as you can until the 11th hour.
If you have a player in high demand, don't try to offload them early in the window. Yes, holding on to them can throw a spanner in your plans, but getting maximum returns is the name of the game here. As a rule of thumb, unless your player is heavily pursued, you probably won't get offers unless the player is transfer listed and/or you offer them to other clubs.
Keep an eye on interest from other clubs throughout the window, but don't move until Transfer Deadline Day arrives. If you do, you'll probably only get offers on the low end of their valuation and that makes total sense. It's early in the window and other clubs have plenty of other options on the table.
Moreover, if you're dealing with a player who is looking to leave for whatever reason, you risk them becoming disruptively unhappy because you've turned down an offer. Should they take that frustration and step further and request a transfer, that seriously hinders your chances of getting a maximum return on the deal.
See who is Attracting Interest
On Transfer Deadline Day, you can use the Attracting Interest tab to check which of your players are being followed. The more clubs looking at a player, the better; starting a bidding war is the ideal scenario. It's worth noting that there's a fine line here – wait too long and you could find yourself in a position where every potential bidder has done their business, leaving you with no transfer income and an unhappy player in your squad.
One piece of advice would be to offer out the player without transfer listing them. This will get you offers within the valuation range, depending on the interest each club has in your player. Review what comes in and decide which is best. You'll often select the one with the highest fixed value, though you should consider prioritising potential add-ons if you're sure your player will work wonders for their new club, or the one with the highest percentage of value for the next sale if you're selling to higher reputation league, where the player's value will skyrocket.
Make some ultimatums
Once you've made your mind up, accept the offer you think is best and send an ultimatum to all other interested clubs. If after this you don't see any counter-offers, then the one you accepted is probably the most you'll get for the player. However, if you get three or four, there's one last trick up your sleeve you can use. Reject all bids (including the first one), and offer the player out again, this time asking for improved terms on the bids you had.
You can only do this maybe a couple of times during a negotiation as clubs will stop bidding if you keep going back on your word. You can't go overboard on the improved terms or you'll kill interest but with a careful approach you could squeeze a bit more value from the deal. Just remember to leave enough time left on the day to have the contract negotiations go through, or else all of this meticulous bargaining will go to waste.
Other Considerations
The art of putting a good deal together is difficult but going through a whole season without the players you need to compete is much, much harder. There's a reason so much happens on Transfer Deadline Day. If at any point during the process of buying or selling a player you realise it might not end up the way you want, it's not too late to change direction. With the new features on FM22, that's now a bit easier.
Pay special attention to the new Agent Offers tab in the Transfer Deadline Day module. You will get offers from agents all around the world who are looking for opportunities for their clients. If someone who you've scouted pops up, or if a previously disregarded option appears, it could be a good opportunity to make an offer.
Agents, however, are looking out for their clients, not the clubs they play for, and certainly not you. Pay attention to the reason why they're offering their clients out. They could be testing the waters to see what kinds of bids come their way with a view to leveraging an improved contract or evaluating what interest there would be if they were to move for real. Agents keeping track of possible moves for their clients is not a new feature but the possibilities have expanded with the new Transfer Deadline Day experience.
In the end, it's about staying focused and alert for opportunities of all kinds. If a player you've had on a transfer list since December hasn't had an offer yet, why not try for a loan deal? Similarly, keep an eye open for loan possibilities yourself. A cheap loan move to plug a gap in your squad can solve more than one problem.
The new Transfer Deadline Day features have expanded and revamped the experience of getting deals done in FM22. Hopefully, with these few tips, you can maximise profits, minimise headaches and keep your team competitive in every campaign.
Happy managing,
Rock's End FM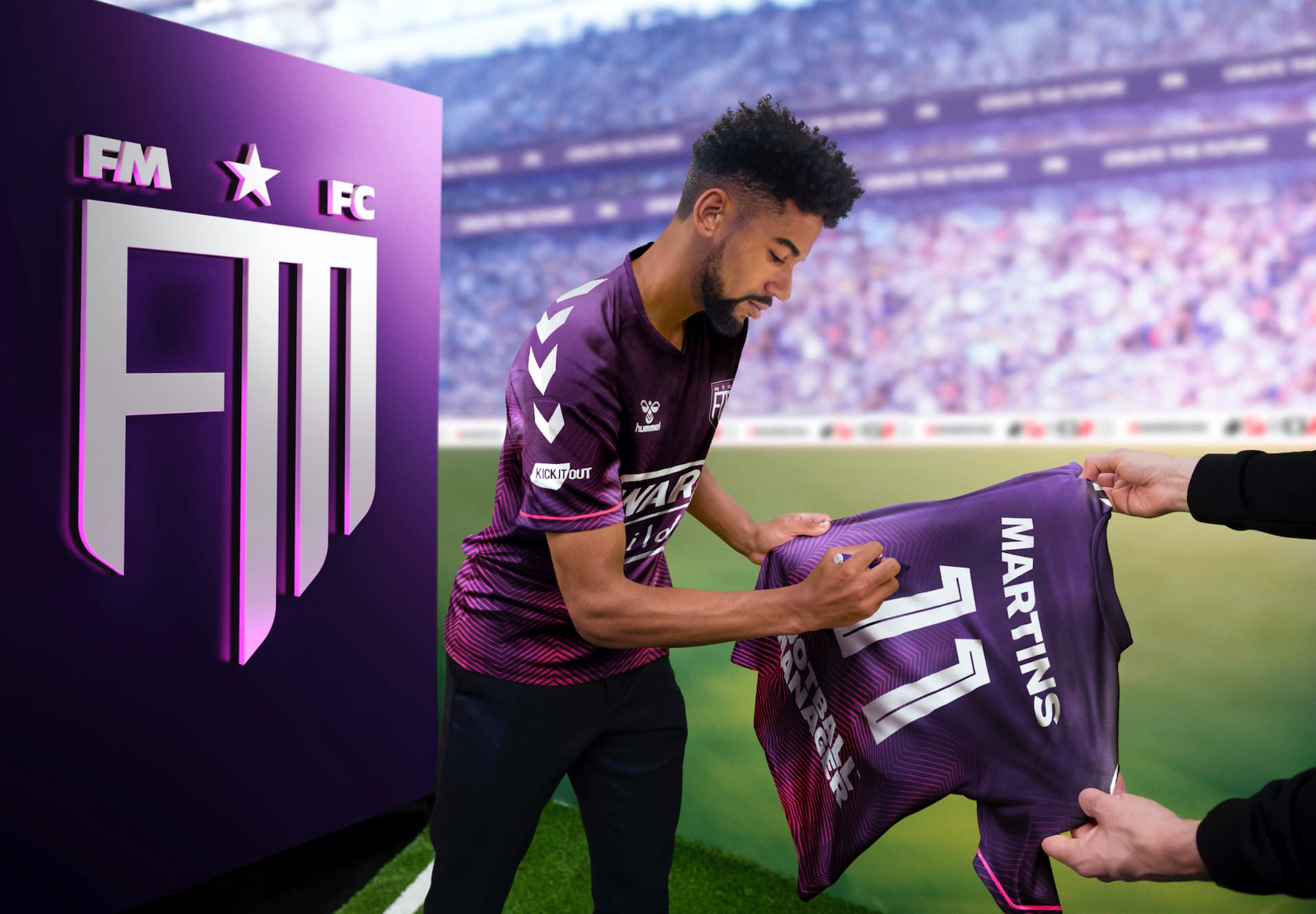 JOIN THE SQUAD
GET REWARDED
Sign up for FMFC to get feature drops and game info before anybody else, content more relevant to your game preferences plus member-only rewards and incentives.