The top five things to do after a takeover in Football Manager
Tips
13.12.21
Read Time

:
Now that the game has been out a little while and you've had a chance to test out the new features, we know that a lot of your attention will be turning towards long-term saves, meticulously planning out the moves you're going to make to snap up the next big wonderkids.
Something you can't plan for, just like in real life, is a takeover at your club. We've seen a couple of British clubs make headlines this year after substantial investment from overseas but as a manager it can be difficult to know where to start when the cash comes flooding in. So, to give you some pointers, Joseph Douglas has put together a list of the top five things to do when your team gets brand-new owners in FM22.
Look at your finances and plan your strategy
This isn't always the case but most takeovers involve your club coming into more money than they had before. Your Finances page will begin to look a lot different and in the first few weeks you'll feel like you're in dreamland, free to splash the cash on an array of international superstars.
When the finances come in, our suggestions would be to take a breath and create a strategy. Start by looking at what your Club Vision suggests. There's no point snapping up a load of established names to create a dream team if your new owners want you to focus on players aged under 23 for the future. If the latter is the case, take your time setting up Scouting Assignments that are guaranteed to deliver some A+ prospects.
Don't rush into buying
Similarly, it can be tempting to get caught up in the media hype and start looking for big name, big wage players to bolster your side. We all want the world's most exciting strikers and wingers but spending a lot early on could end up doing far more damage to your team's morale in the long-run.
Of course, we all still want to have fun and getting big transfers over the line is a real buzz but it's worth taking your time. Assess the depth of your squad, identify your weaknesses and then use the scout and analyst reports to work out the few key additions you need to hit the ground running. Don't always rely on those initial five star reports…
Development Centre can be key
If you're starting out on a long-term project with a lower division side, as we're sure many of you are, asking the new chairman to improve the Youth Facilities is a great first move. You should also be looking to persuade them to set up some Affiliate Clubs – regardless of where you are in the footballing landscape, these can be key to the development of your club.
Over time, maximising the Development Centre's many tools can do wonders for the club's financial security, prospects on the field and, of course, your managerial prowess.
We all know what a good Development Centre means. It means that when youth intake days roll around, you'll be seeing lots of Green and have a Golden Generation or two on your hands.
More excitingly, it means that you won't have to pay tens of millions for wonderkids from overseas who may or may not be granted work permits. Success also always tastes sweeter when it's been powered by your own home-grown players.
Upgrade your backroom staff
One thing that often goes under the radar, particularly after you've been through a takeover, is the improvements you can make to your club's staff. When your finances rise, you have a golden opportunity to use that money to elevate and upgrade the backroom team around you.
Whether you sign a world-class assistant manager or the best scouts in the game, a stronger backroom team will no doubt see your players improve and your club morale rise.
So, test the waters. Maybe you can lure some of the game's greatest minds to your new project. Remember, the better your backroom team, the better advice and information you'll get and, in theory, the more success you'll earn on the pitch.
Enjoy yourself
The instant lure of new riches, or the euphoric rush of clubs buying back their club, can be overwhelming and you'll feel like success has to be immediate but Rome wasn't built in a day. It's okay to build slowly and take your time on your route to the top.
Have fun as you make the club your own. Buy the players you want to buy, set up affiliate clubs to bolster your squad on the way up or as a means to develop your youngsters, and build a team of staff who'll help you win all of the game's top prizes.
Whether you're taking on a club on a short-term basis or you're plotting a course for continental domination, these are our top tips to maximise your club's new ownership.
Happy managing,
Joseph Douglas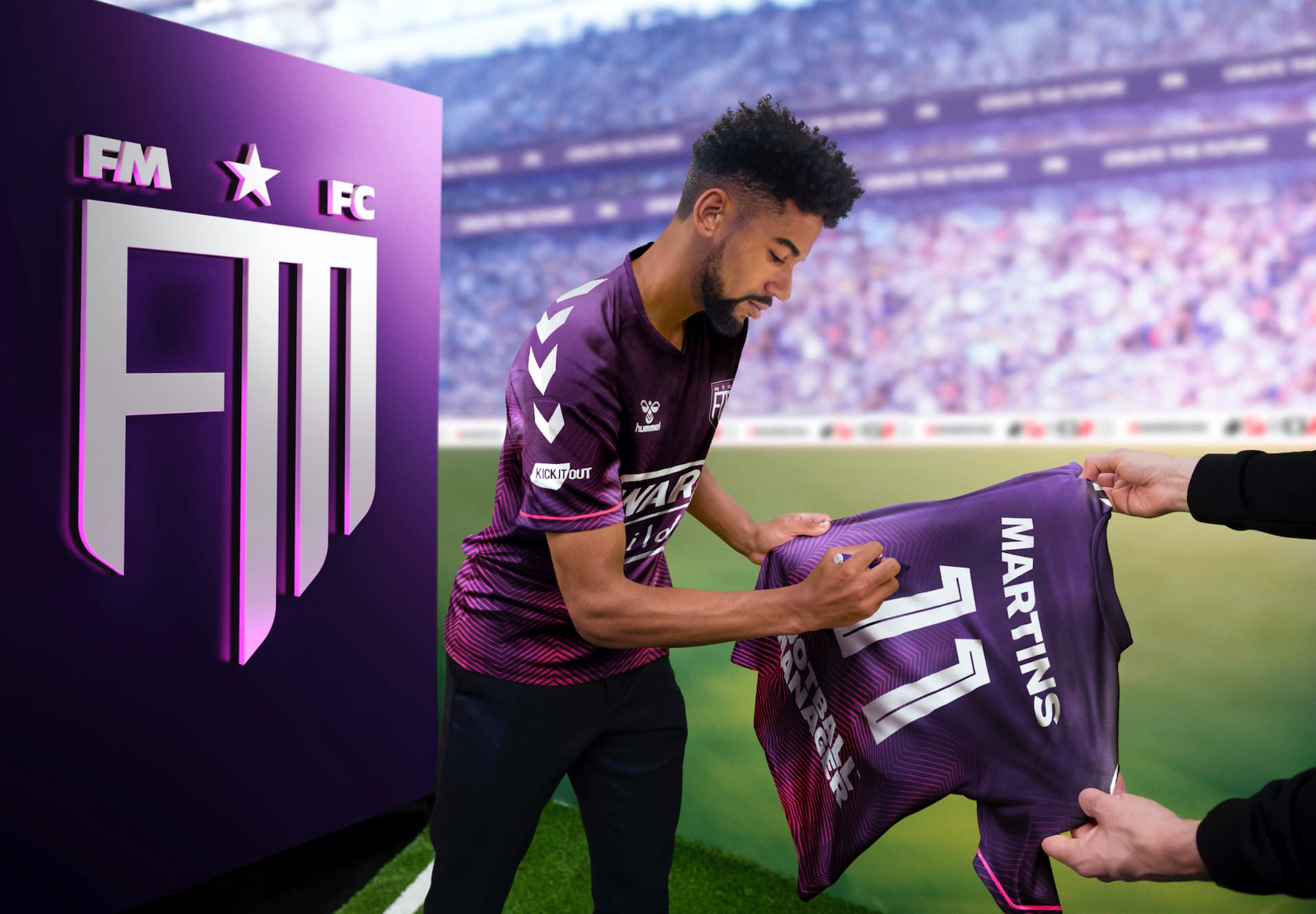 JOIN THE SQUAD
GET REWARDED
Sign up for FMFC to get feature drops and game info before anybody else, content more relevant to your game preferences plus member-only rewards and incentives.